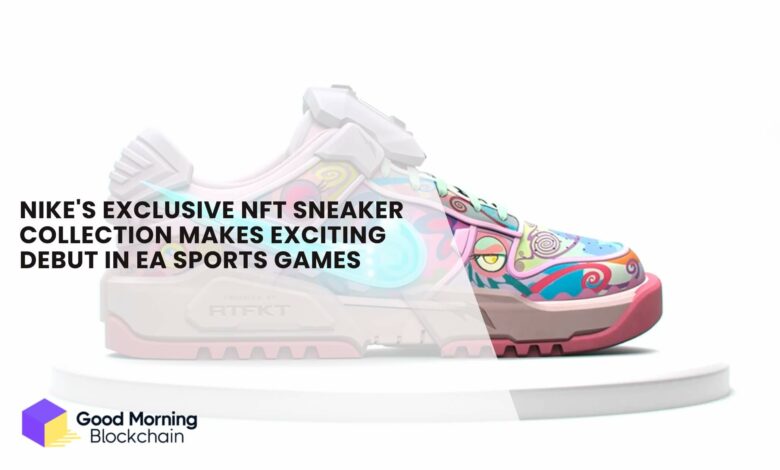 Sportswear giant Nike has announced a partnership with video game maker EA Sports that will see exclusive virtual assets from Nike's web3 marketplace platform, Swoosh, integrated into upcoming EA Sports games.
In a statement released on June 1, Nike revealed that its "virtual creations," referring to NFTs, will be featured in EA Sports titles in the coming months. While specific game titles have not been disclosed yet, the popular FIFA, Madden NFL, and NBA Live series are part of the EA Sports portfolio, attracting millions of gamers worldwide. It is expected that Nike's NFTs will be customizable wearable add-ons that players can acquire to enhance their in-game character avatars.
Nike ventured into the world of NFTs with the introduction of its .swoosh NFT platform in November 2022, and it recently launched its first NFT collection earlier this year. Despite being exclusive to a select audience, the platform has already released over 92,000 NFTs in its initial collection called Our Force 1. The release included an NFT airdrop followed by the sale of digital shoe boxes that unveiled virtual sneakers.
The foray into NFTs has proven to be highly profitable for Nike, with total revenue surpassing $186 million since December 2021, according to data from Dune Analytics. It is worth noting that Nike has chosen not to explicitly use the term "NFT" to describe its blockchain-based digital collectibles, despite acquiring RTFKT, a renowned NFT studio specializing in virtual sneakers, in December 2021. The official Swoosh Twitter account refers to these products as "virtual creations" instead.
On the other hand, EA Sports' interest in NFTs comes as no surprise, with CEO Andrew Wilson recognizing their potential in shaping the future of the gaming industry. The integration of Nike's NFTs into EA Sports games marks a significant step toward wider adoption of cryptocurrencies and NFTs within the gaming community, providing players with unique opportunities to personalize and enhance their gaming experiences with virtual Nike products.