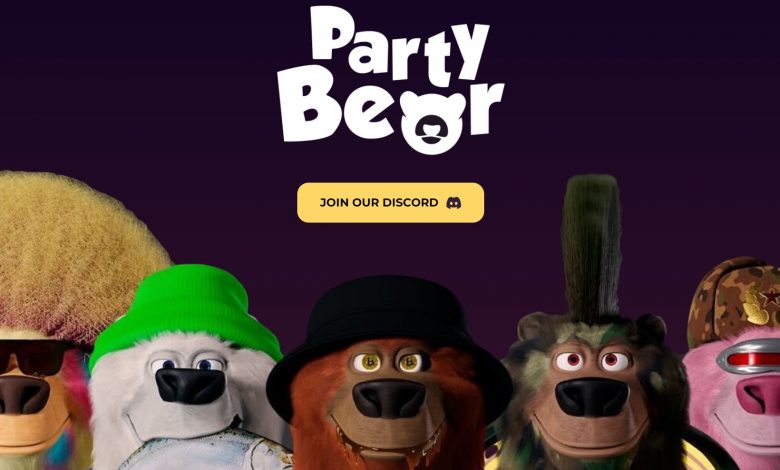 You may or may not have heard about one of the most sought-after quirky NFT projects lately, the Party Bear NFT. These fun-loving, furry critters have become the darlings of the NFT space not only because of their love for parties or their charming personas. They have also fetched high prices in the market and continue to be a promising source of investment for crypto investors.
Find out more about this well-known NFT collection to see if it's the right fit for your portfolio by reading the full article below.
About Party Bear NFT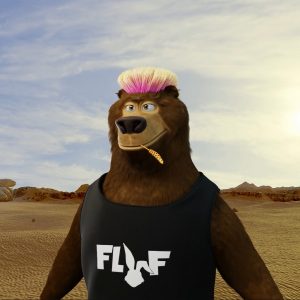 Party Bear NFT is another ambitious goal of a group of creatives into the realm of NFTs in the form of literal party bears—cute, cuddly, lovable, yet party-loving furry creatures who are currently invading the crypto space thanks to organic engagement and promotion and widely viral appeal to people invested into the digital currency side of things.
It's one of the most dynamic NFTs you'll encounter that are programmatically generated and completed out of trillions of potential combinations. Owners are entitled to commercial rights to their tokens, where they have full access to the fully-rigged 3D model of their character. These bears currently own high value, making it a great option for people who want to passively earn income in the metaverse.
Party Bear NFT Roadmap
While there is no clear roadmap discussed by the team behind Party Bear NFT, it is a direct nod to the ambitious goal of creating a universe that would benefit the entire FLUF ecosystem.
Its creators are making high-definition 3D animations for the sole purpose of PFP (picture for proof) digital assets for investors and collectors. These Party Bear tokens are made to introduce owners into an enthralling realm where people can consume and appreciate art in a digital space. These avatars are experience-driven, too, so owners can expect many community-led events, such as parties, concerts, and unique virtual experiences held in the Burrows, along with other unique token creatures such as Flufs and Thingies.
Party Bear Utility?
Owning your very own Party Bear may prove to be advantageous as your token will serve as your access card to a fully-fleshed out world both virtually and in real life. As Party Bear NFT is built on the idea of community engagement, it takes on an experiential approach to help owners make the most out of the metaverse.
First off, you can fully customize your Party Bear, breathing life to them by incorporating your own style and identity. You can attend music-related events where you can get together with fellow Party Bears, such as concerts and parties. It also allows for complete collaboration with industry partners and musical personalities for exclusive drops, events, and merchandise.
The Creators of Party Bear
The team behind this highly successful NFT collection is people working at ShadowMachine, a team of creatives specializing in storytelling and creating experiences. They have worked in major Hollywood productions such as Cartoon Network's Adult Swim and Netflix's BoJack Horseman.
To date, this team of digital creators and crypto experts has supported previous drops in the whole NFT ecosystem of FLUF World NFT, ASM, Thingies, and Scenes. They are currently working with various partners, such as ASM and Non-Fungible Labs, to expand the whole metaverse of these creatures to create an incredibly immersive experience for its owners and investors.
When to Mint Party Bear NFT?
The Party Bear NFT is already in circulation. It has minted over 9,669 items during the two-stage drop, sold at 0.09 ETH per token on December 17, 2021. The fun, novelty digital items are stored as ERC-721 tokens on the Ethereum blockchain. They are also resold in OpenSea, a major NFT marketplace on the Internet.
Where to Buy Party Bear?
Like most NFT projects you see in the market, Party Bear is readily sold and bought at one of the largest open marketplaces on the Internet, OpenSea. At present, there are over 9,700 unique tokens sold on this platform with over 4,000 owners with a current floor price of 1.497 ETH in OpenSea.
gmBlockchain's Thoughts
With great support not only from its creative team but also its community, it's no doubt that these lovable bears will be continuing to party—especially if they enjoy this steady momentum. If you wish to mint or trade these bears now, you can do so by checking more details on the Party Bear NFT official discord channel and OpenSea page.