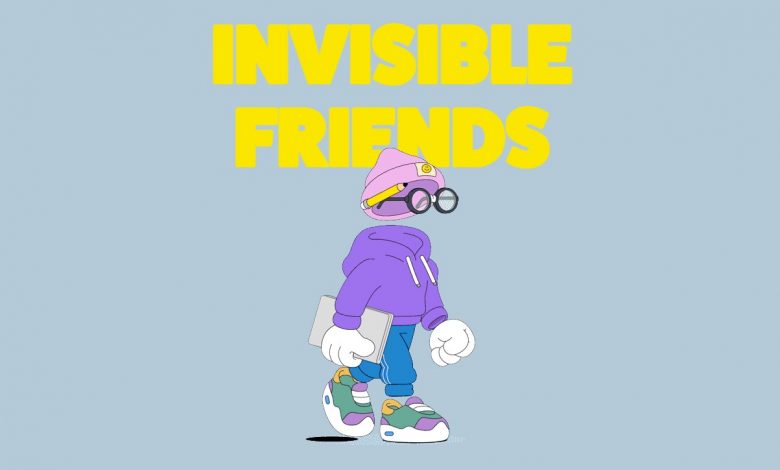 Invisible Friends NFT has received so much hype in recent months in the crypto space. It has been on the watchlist of many NFT collectors and cryptocurrency investors. It comes as no surprise as the creators responsible for this highly anticipated NFT collection has become successful in generating so much attention to their latest project, with over 400,000 followers on their official Twitter account.
While we wait with excitement in this promising NFT asset, The gmBlockchain team is here to help supply the details and shed light on the mystery surrounding this peculiar crypto art collection. Continue reading to find out more!
About Invisible Friends NFT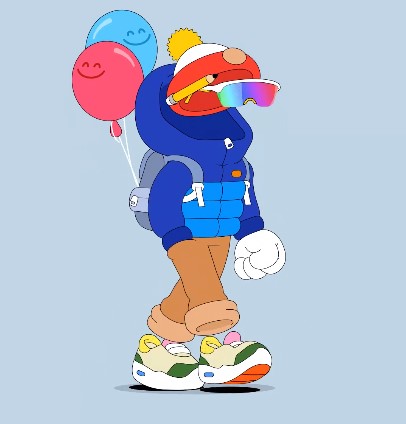 Invisible Friends is the latest undertaking of Swedish animator and illustrator Mark Magnusson, part of the Random Character Collective, an art collaboration between three artists with over 250,000 members in their official Discord server. The NFT collection boasts 5,000 stunning animated tokens. The Ethereum-based Invisible NFT collection will launch this month and be done completely via pre-sale.
The creator plans to sell this exclusively to a limited audience via a "whitelist." Only Level 10 members on Discord and select graphic artists can have the chance to secure a highly-coveted spot with 50% of the list reserved for SlimHoods and Mood Rollers holders, both of which are artists signed under the Random Character Collective.
Invisible Friends NFT Roadmap
There's not much information circulating about the Invisible Friends NFT Collection. All updates are done exclusively under the Invisible Friends official Discord channel and Twitter account. As of late, the mint date or roadmap is yet to be discussed. However, the 5,000 NFTs from the collection are expected to drop anytime this month with a mint price of 0.15 ETH or US$426.
While not much is discussed about the plans for the digital token collection, Invisible Friends has released its official website and facilitated a merch drop sale last January 28, which allowed some 50 random bundle buyers to automatically join the early-access minting list for the Invisible Friends NFT drop.
Invisible Friends Utility?
The value of the Swedish content creator's NFT collection is yet to be disclosed, with the website holding barely any information about the tokens. It is still unclear how the direction would be for these tokens. However, fans are still giddy with anticipation and have been praising the quality of these animated crypto artworks.
While there's no clear utility for the Invisible Friends NFT collection, Invisible Friends NFT owners may get exclusive access to the 3D Invisible collection later this summer alongside future Random Character Collective collections. This announcement was previously made on the Invisible Friends' official Discord channel.
The Creator of Invisible Friends
The Invisible Friends NFT collection is the brainchild of Swedish artist and content creator Markus Magnusson—a member of a digital creative alliance called "Random Character Collective." It comprises three collections with the other two, namely SlimHoods and Mood Rollers, that have already minted their NFTs in the metaverse.
Magnusson is not a stranger to NFTs and blockchains, as one of his previous crypto artworks entitled "Invisible Ghost Friend Man" sold for 4.8723 ETH or around US$18,000 in October 2021.
When to Mint Invisible Friends NFT?
The minting process hasn't started yet as the Invisible Friends Team is slated to drop all of its 5,000 NFTs this month. However, interested buyers can stay up-to-date with the latest developments by joining Random Character Collective's official Discord Server or Invisible Friends' Twitter account
Where to Buy Invisible Friends?
The Invisible Friends NFT collection can only be purchased on its exclusive whitelist. There are many ways to get into this sought-after list, one of them during the recently-concluded merch drop sale in the latter part of January this year. Current SlimHoods and Mood Rollers token owners automatically have a spot too. The creators also organized a creative contest and Twitter and Discord giveaways to lucky members and followers.
gmBlockchain's Thoughts
As hundreds of NFTs emerge in the digital currency landscape, content creators have become bolder and more innovative in finding ways to draw attention to their NFT projects. Magnusson is just one of those rare creators who have successfully done so. We can only wait by the sidelines and see how Invisible Friends NFT will be received this year by investors and collectors alike.