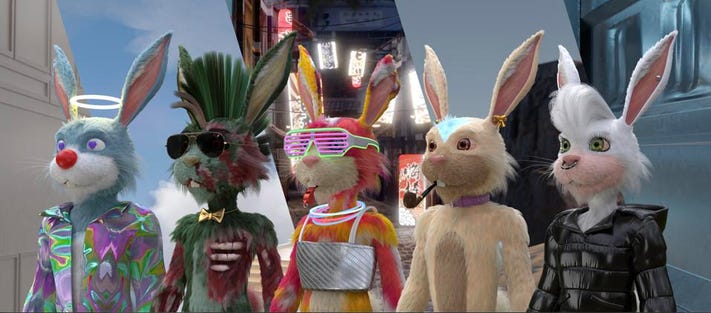 FLUF World NFT was successful last year in its launch in the cryptocurrency space. The eclectic collection of colorful and cool-looking 3D rabbit avatar tokens has invaded the metaverse. It is currently worth a sizable amount of money. But what makes these 3D humanoid bunnies so special that NFT investors and pundits can't get enough of them?
Today, we take a deeper look into the FLUF World its significance in cryptocurrency, together with some tips and plenty of information should you consider buying into this flashy animated crypto art. Join the gmBlockchain team as we go into detail into this year's hottest NFT.
About FLUF World NFT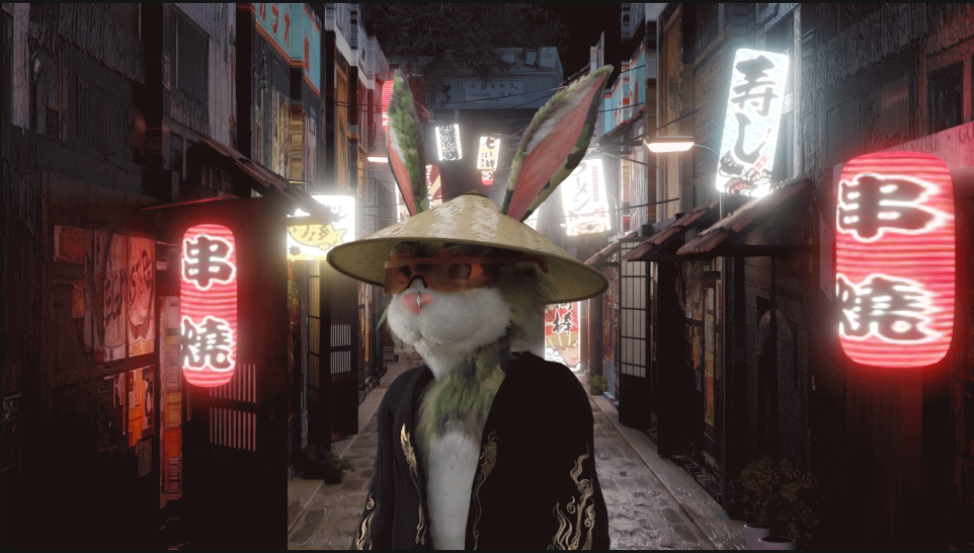 Conceived in the second quarter of 2021 by the Kiwi-based team, Non-Fungible Labs, FLUF World is a collection of over 10,000 high-resolution 3D-rendered anthropomorphic rabbits styled in the flashiest and dopest streetwear while bobbing their head in the beat of upbeat music.
The half-minute clips are part of the company's latest crypto art project that helped them earn around 1,300 ETH or a cool US$4.29 million just last year. This feat alone earned them the 69th spot for the most popular NFT collection globally by trading volume. These one-of-a-kind and psychedelic-looking crypto art tokens are stored as ERC-721 tokens on the Ethereum blockchain and can be downloaded in various media file formats.
FLUF World NFT Roadmap
Due to its booming presence in the crypto art scene, FLUF World has since expanded not just with its flagship NFTs (FLUFS) but other tokens as well. It aims to fully customize and build a growing metaverse as a home for these creatures. They have since then launched accompanying collections to complement FLUF World. They are collaborating with various partners to better flesh out this mega world.
These collections include the following:
THINGIES – sold in Q3 of 2021 featuring cute, furry spider-like creatures
FLUF World: Scenes & Sounds – a collection of soundtracks and solid backgrounds that allows token owners to customer their "Fluf," with a hidden utility yet to be revealed.
FLUF World: Burrows – a collaboration between Non-Fungible Labs and game developer, Beyond, featuring virtual "metaspaces" that can be collected, traded, and explored.
FLUF World Utility
FLUFs are more than just animated PFPs (picture for proof). FLUF World is currently teaming up with a vast network of contacts in the music and entertainment industry to bring more value to these tokens. For example, a Fluf may double as a ticket to a world of exclusive content which may include physical and digital events and experiences: think concerts and festivals.
Since Flufs are highly customizable, the team behind these tokens plan to incorporate gameplay with the creation of vast worlds and the inclusion of other features such as bestowing intelligence and breeding into each Fluf, allowing you to birth new "Fluflets." This creates a unique proposition for utilizing these digital tokens.
The Creators of FLUF World
The creative studio behind the success of FLUF World is Non-Fungible Labs. Founded in 2021, the small team based in New Zealand has solid experience in blockchain technology, community building, and content creation and distribution. Their portfolio includes FLUF World, Pixel of the Apes, and Unstoppable Art Machine.
The Non-Fungible Labs team is yet to release the "Mycelium Token," which is said to be the fabric that binds the FLUF World together and will be beneficial in fueling adventures and experiences within the FLUF World universe.
When to Mint FLUF World NFT
The FLUF World NFTs are stored as ERC721 tokens on the Ethereum blockchain and have stopped minting last year. At present, the 10,000 unique and programmatically generated animated NFT assets have sold out priced at 0.09 ETH within 40 minutes of its opening sale with 3,491 token owners.
Where to Buy FLUF World?
You can buy FLUF World NFTS at OpenSea, the global marketplace for NFTs. NFTs in this platform are bought and sold using Ether, the native crypto on the Ethereum blockchain. Note that there are extra fees included on top of the price. The current floor price for these tokens is at 4.9 ETH or over US$13,000.
gmBlockchain's Thoughts
We can only imagine the excitement and promise this token brings to the crypto space. With a compelling roadmap and immersive universe on the horizon, only time can tell what amazing features and innovation FLUF World NFT will bring to the table.