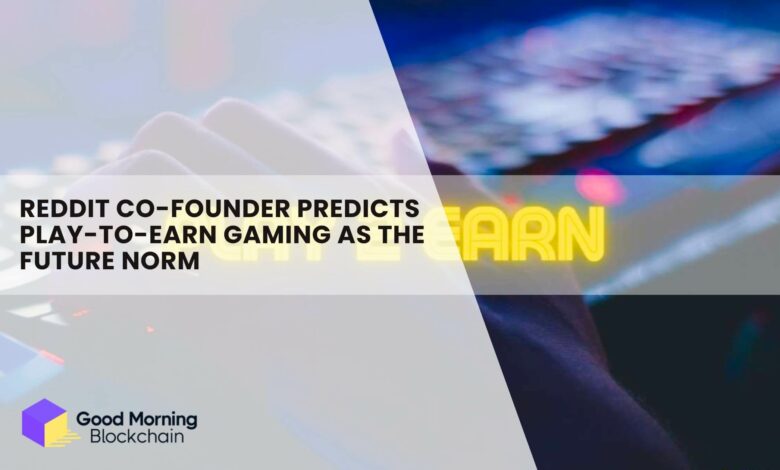 Alexis Ohanian, the co-founder of Reddit and a prominent supporter of non-fungible tokens (NFTs), has reaffirmed his belief in the future of "play-to-earn" gaming, despite the recent challenges faced by Axie Infinity, a leading play-to-earn game.
Ohanian, who is also the founder of venture capital firm Seven Seven Six, took to Twitter to express his conviction that gamers will increasingly demand tangible value for their time spent playing games in the next five years.
While some industry experts prioritize fun gameplay experiences over token rewards, Ohanian remains steadfast in his belief that play-to-earn gaming will ultimately prevail. He points to successful virtual asset sales in games like Entropia Universe and Counter-Strike: Global Offensive as evidence that the play-to-earn model will gain broader adoption.
Play-to-earn games reward players with cryptocurrency or NFTs in exchange for their in-game achievements and time invested. These rewards have real-world value, allowing players to accumulate valuable virtual assets and resources. They can be freely traded, sold, or utilized across multiple games, enabling players to monetize their gaming skills and investments.
Despite the recent downturn in the play-to-earn economy of Axie Infinity, with token prices declining, Ohanian believes the game still serves as a pioneering force in the industry. Axie Infinity has generated over $4 billion in NFT trading volume. Ohanian maintains that as crypto and NFT technologies continue to evolve, play-to-earn gaming will become an increasingly popular choice.
While Ohanian is a vocal advocate for play-to-earn gaming, some crypto executives and game developers have expressed skepticism about its long-term sustainability. They argue that the primary value of games should be derived from enjoyment rather than monetary rewards.
Although responses to Ohanian's tweets have been mixed, with some industry professionals questioning the timing of his message, the future of play-to-earn gaming remains a topic of ongoing debate. The industry eagerly awaits further developments that will shape the evolving landscape of crypto-integrated video games.