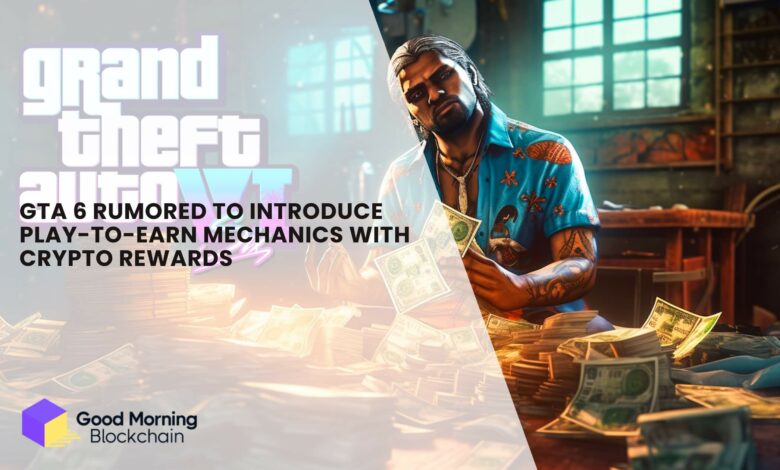 Exciting leaks have surfaced suggesting that the highly anticipated video game GTA 6 may embrace play-to-earn gaming mechanics, allowing players to earn real-life crypto rewards.
Reports indicate that Grand Theft Auto 6, the next installment in the popular gaming franchise, could introduce a play-to-earn model. A recent tweet hinted at this development, fueling speculation about the game set to release in 2024.
While specific details about GTA 6's gameplay and microtransactions remain unknown, industry observers believe that the game could leverage blockchain technology. This innovative approach would enable players to convert in-game earnings into real-world money, potentially utilizing cryptocurrencies. If the rumored play-to-earn mechanics are implemented, GTA 6 could revolutionize the way players engage with games and earn rewards.
The upcoming Rockstar Games adventure could transform gaming into a lucrative side hustle. Leaks suggest that GTA 6 may incorporate Bitcoin (BTC) as both a payment method and a reward token, although Rockstar Games has yet to officially comment on these rumors.
It is worth noting that the previous installment, GTA V, featured elements of play-to-earn mechanics to a lesser extent. Players had the ability to access the game's virtual stock markets via their in-game smartphones, allowing them to trade in-game shares that had real-life implications. Additionally, players could make money through "Stock Market Assassination Missions."
Given GTA 5's success, GTA 6 is expected to take play-to-earn mechanics to new heights, potentially introducing more sophisticated transactional offerings involving cryptocurrencies.
Although an official release date for GTA 6 has not been announced, it is speculated that the game will launch on current-generation consoles such as PS5 and Xbox Series X/S. Whether it will be available on older console generations remains unconfirmed and dependent on the game's development timeline.
According to recent reports, GTA 6 could become the most expensive video game ever created, with a budget rumored to reach $2 billion. While developers have not addressed these rumors, Take-Two Interactive CEO Strauss Zelnick emphasized the company's commitment to perfection and creating a groundbreaking experience. Zelnick suggested that GTA 6 could set new standards in the gaming industry for years to come.
Neither Rockstar Games nor Take-Two Interactive have provided official details about the game's specific features, including the cryptocurrencies that may be integrated into the play-to-earn mechanics if GTA 6 ultimately adopts this model. Fans eagerly await further updates on this exciting development in the gaming world.