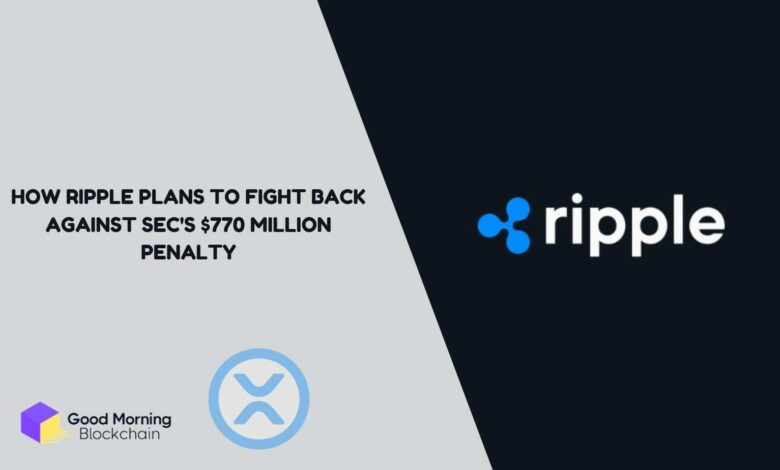 The legal battle between Ripple, the company behind the XRP cryptocurrency, and the U.S. Securities and Exchange Commission (SEC) is set to continue, as the SEC now seeks a hefty penalty of $770 million from Ripple for allegedly violating securities laws.
The SEC filed a lawsuit against Ripple in December 2020, accusing it of raising over $1.3 billion through an unregistered securities offering of XRP.
The SEC claimed that XRP is a security and that Ripple failed to register it as such or seek an exemption.
Ripple has denied the allegations, arguing that XRP is a digital asset and not a security.
Ripple also claimed that the SEC's lawsuit is based on a flawed legal theory and that it has caused harm to the XRP market and its holders.
The lawsuit has seen several twists and turns, with partial victories for both sides.
In September 2021, Judge Analisa Torres ruled that XRP sales on public exchanges were not unregistered securities offerings, giving Ripple an edge.
However, she also denied Ripple's motion to dismiss the case, allowing it to proceed to trial.
See also: Crypto Lawyer Hopes Court Declares XRP a Non-Security Digital Asset
The trial phase of the case is expected to be lengthy and complex, as both parties will have to present evidence and arguments on various issues, such as the nature and classification of XRP, the intent and knowledge of Ripple and its executives, and the amount and calculation of penalties.
The SEC initially sought over $1 billion in penalties from Ripple before revising it down to $770 million.
Ripple, in its letter to the court, provided insight into the specific areas of contention that are set to dominate the proceedings.
Ripple now has a defense strategy that revolves around challenging the SEC's claims and methods. According to XRP attorney John Deaton, Ripple will try to exclude certain transactions, lower expenses, and analyze the SEC's calculations.
The lawsuit has attracted widespread attention from the crypto community and beyond, as it could have significant implications for the future of XRP and other digital assets.
The case is likely to drag on for several months, if not years, before a final judgment or settlement is reached.