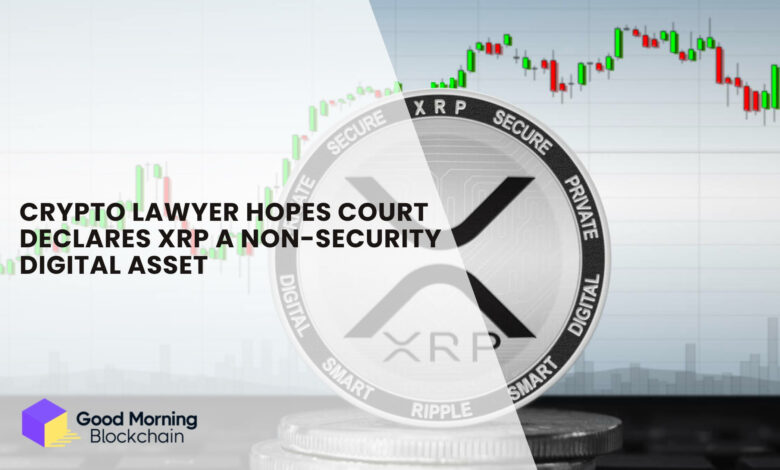 In the ongoing legal battle between the Securities and Exchange Commission (SEC) and Ripple, crypto lawyer Jesse Hynes expressed optimism that the court overseeing the case would rule in favor of classifying XRP as a non-security digital asset.
Hynes took to Twitter to share his thoughts on the latest developments in the litigation, suggesting that if the court decides to examine the nature of XRP, there is a possibility that it could be deemed a non-security. He also speculated that the court might determine that Ripple's current sales practices comply with securities laws.
While the exact outcome regarding XRP's security classification remains uncertain, Hynes believes that the court may feel compelled to issue a ruling due to the SEC's emphasis on the matter.
Bill Morgan, another lawyer specializing in cryptocurrencies, echoed Hynes' sentiments on Twitter. He emphasized that the timing of transactions could play a role in shifting the categorization of digital assets from securities to non-securities.
Morgan specifically highlighted the potential impact of XRP sales to Ripple's on-demand liquidity (ODL) customers in bolstering the argument for XRP as a non-security digital asset.
The judge's recent decision to reject the request to seal the Hinman papers further supports the notion that there is a distinction between programmatic and institutional sales of XRP. William Hinman, the former director of corporation finance at the SEC, made remarks suggesting that Ethereum was a non-security asset in internal conversations and the Hinman papers.
These perspectives from legal experts in the crypto space offer a glimpse of a possible shift in the classification of XRP. However, the outcome of the SEC v. Ripple litigation still remains uncertain and awaits a final ruling from the court.