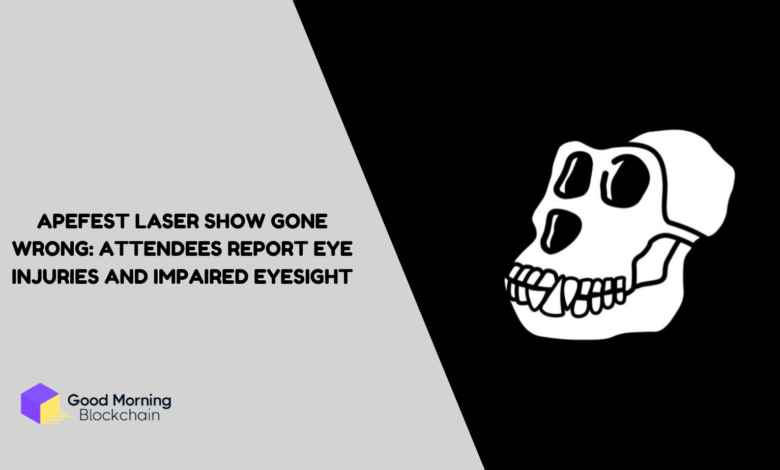 A number of attendees at Yuga Labs' ApeFest event in Hong Kong on November 4 suffered eye burns, impaired eyesight, and acute pain, which they believe came from the use of inappropriate lighting.
ApeFest, which was organized by Yuga Labs, the parent company behind the popular Bored Ape Yacht Club (BAYC) NFT collection, was held from November 3 to November 5 in Hong Kong, as a celebration of the community and culture.
However, the event turned into a nightmare for some participants, who reported experiencing severe discomfort and vision problems after attending a laser show at the venue.
According to some eyewitnesses, a UV laser was shot directly into people's eyeballs, causing damage to the retina and cornea.
One of the affected attendees, who wished to remain anonymous, told CoinMarketCap that he felt a sharp pain in his eyes during the show and had to leave the venue immediately.
He said that he could not see anything for several hours and had to seek medical attention.
He also said that he was not the only one who suffered from this incident, as he saw many others in similar situations.
Another attendee, who identified himself as @CryptoJune777 on X, had this to say regarding the event:
Woke up in the middle of the night after Apefest with so much pain in my eyes that I had to go to the hospital. I've seen several tweets about it Doctor told me it was due to the UV from stage lights.
I go to festivals often but have never experienced this I try to understand…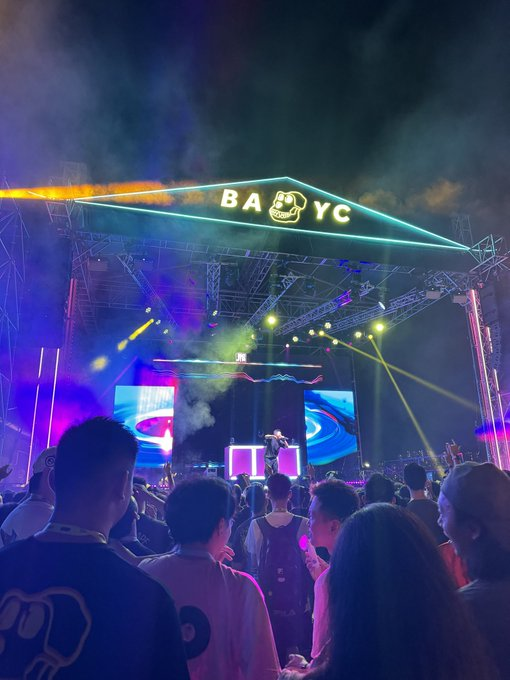 Yuga Labs has not yet issued an official statement or apology regarding the incident, despite the growing backlash and criticism from the Ape community and the NFT industry.
Some social media users have accused the company of negligence and irresponsibility and demanded compensation and accountability.
ApeFest was supposed to be a fun and exciting event for BAYC and MAYC (Mutant Ape Yacht Club) holders, who received free admission and access to various activities and experiences, such as city exploration, art exhibitions, gaming tournaments, and exclusive merchandise.
However, the event has been overshadowed by the laser show mishap, which has cast a dark cloud over Yuga Labs and BAYC's reputation and future prospects.