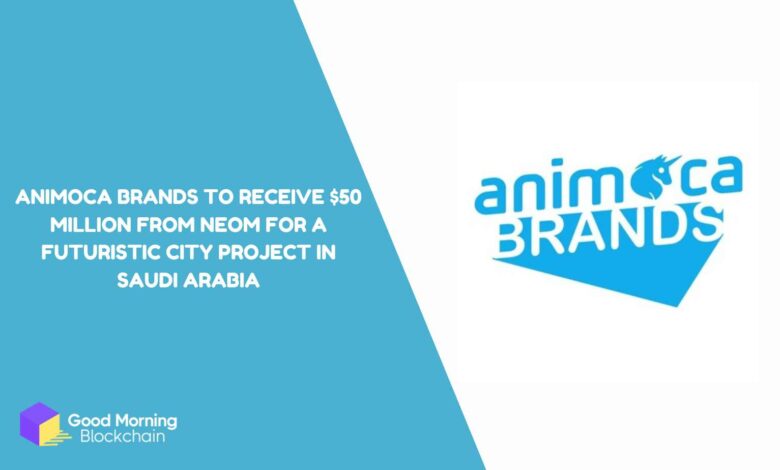 Do you know which web3 gaming and investment company has received a US$50 million investment from a Saudi Arabian state project?
It is Animoca Brands, a Hong Kong-based company that has over 100 blockchain-based games, platforms, and projects in its portfolio.
This investment is part of a strategic partnership that will help the Saudi Arabian project, called NEOM, achieve its goal of becoming a global center for web3 innovation and education.
Animoca Brands is one of the leading players in the web3 space, with popular and successful games such as Sandbox, F1 Delta Time, Axie Infinity, and more.
The company also operates REVV Motorsport, a gaming metaverse that features official motorsport licenses from Formula 1, MotoGP, and Formula E.
The company has a valuation of around US$900 million after the investment round.
NEOM is a planned city that covers an area of 26,500 square kilometers in northwest Saudi Arabia. It is part of Saudi Arabia's Vision 2030, a strategic framework to diversify the country's economy and reduce its dependence on oil.
NEOM will potentially become a smart and sustainable urban area that will integrate advanced technologies, such as artificial intelligence, biotechnology, renewable energy, and blockchain.
The partnership will allow Animoca Brands to support NEOM's vision of building a futuristic city in the desert that will showcase the potential of web3.
Also, the company will offer web3 education and training programs for NEOM's residents and visitors, as well as create and distribute web3 content and experiences that reflect NEOM's culture and values.
Yat Siu, co-founder and chairman of Animoca Brands, said that he was honored and excited to partner with NEOM, which he described as "one of the most ambitious and visionary projects in the world".
Animoca Brands will make use of NEOM's infrastructure and resources to expand its presence and reach in the Middle East and North Africa (MENA) market.