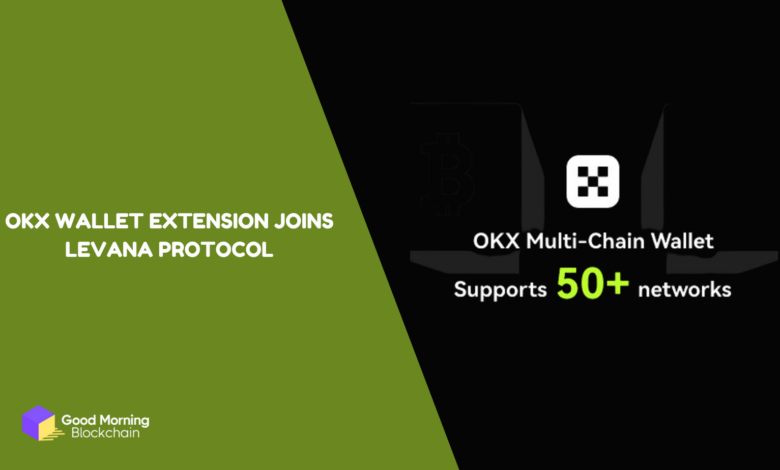 OKX, a prominent Web3 technology company, has just announced a major update to its OKX Wallet web extension.
This update brings forth the integration of the Levana Protocol, marking a significant step towards advancing DeFi in a secure and managed manner.
The Levana Protocol is a DEX exchange protocol built on the Terra blockchain that empowers users with access to fully collateralized perpetual swaps.
What sets it apart is its unique ability to maximize leverage and returns through the usage of advanced risk management tools. Levana operates on the fundamental principles of web3, aligning perfectly with the ethos of OKX.
OKX Wallet: A Gateway to the Crypto World
The OKX Wallet is a versatile crypto wallet that caters to users across various platforms and interfaces. It can be accessed through a dedicated app, a web interface, and now, a web extension.
This wallet stands out for its extensive range of features, offering users access to over 3,000 cryptocurrencies and supporting more than 60 networks.
Additionally, it opens the door to thousands of decentralized applications (DApps) and serves as a one-stop destination for decentralized NFT trading.
The integration of the Levana Protocol into the OKX Wallet web extension opens up new potential for DeFi traders.
This development will allow them to freely engage in collateralized perpetual swaps, a financial instrument gaining traction for its potential to generate substantial returns.
OKX's commitment to the wider DeFi community is shown through its efforts to bring innovation and security together.
A Commitment to Innovation
OKX, as a global technology leader in the Web3 space, offers several products to help people learn about and use cryptocurrencies. These include a wallet, a marketplace for decentralized tokens, and a trading platform.
The company's commitment to innovation extends beyond its product offerings.
They have previously established partnerships with renowned brands and prominent athletes, such as Manchester City F.C., McLaren Formula 1, and Olympian Scotty James, among others.
These partnerships reflect OKX's dedication to pushing the boundaries and challenging the status quo.
Recently, OKX launched a global brand campaign titled "The System Needs a Rewrite." This campaign led for a paradigm shift to Web3 self-managed technology, aiming to replace existing centralized systems.
It serves as a testament to OKX's vision of a more decentralized and user-centric future.