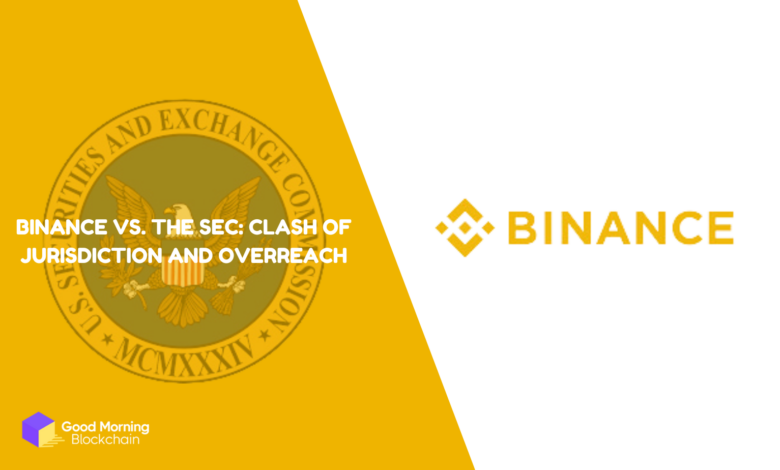 Binance, one of the world's largest cryptocurrency exchanges, finds itself in a heated legal battle with the U.S. Securities and Exchange Commission (SEC).
The core of the dispute centers around the SEC's perceived overreach, as Binance and its CEO, Changpeng Zhao, jointly file a motion to dismiss the SEC's lawsuit, contending that the regulatory body is overstepping its bounds.
Binance and Zhao's filing claims that the SEC is attempting to claim regulatory authority over the entire cryptocurrency industry, and in doing so, it misstated the interpretation of securities laws.
Specifically, they argue that the SEC misinterprets the phrase "investment contract" by omitting the word "contract" from its statutory context.
This legal maneuvering highlights the tension between regulators and the crypto space's inherent nature, characterized by decentralization and innovation.
Moreover, the filing contends that the SEC seeks to extend its jurisdiction beyond U.S. borders, asserting authority over transactions taking place on foreign cryptocurrency platforms.
This expansion of regulatory reach flies in the face of established Supreme Court precedent, which dictates that the SEC's regulatory purview terminates at the U.S. border.
In essence, what we witness is a national regulatory body striving to assert authority over an international company, raising critical questions about the extent of jurisdiction in a globalized cryptocurrency landscape.
A significant development in this ongoing legal battle is the recent denial by a federal judge of the SEC's request for immediate and comprehensive access to Binance.US software.
This setback for the SEC bolsters Binance's claims of regulatory overreach and may potentially shift the tide in their favor.
Legal experts have likened this dispute to an unprecedented overreach, drawing parallels to the notorious misstep when Ron Howard believed that Alden Ehrenreich could replicate the charisma of a young Harrison Ford in "Solo: A Star Wars Story."
The conflict between different groups in the cryptocurrency industry shows how complicated the industry is and how it is decentralized across the world.
Also, the battle between Binance and the SEC serves as a case study of the challenges regulators face when attempting to establish authority in this ever-evolving space.
It also shows the need for international collaboration and harmonized regulatory frameworks.
As the Binance-SEC dispute unfolds, it not only shapes the future of cryptocurrency regulation but it also helps us talk about the role of regulators in a digital economy that is borderless.