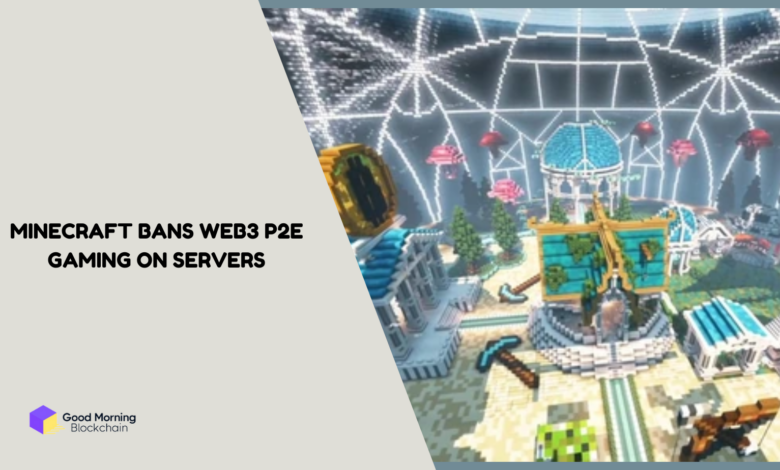 The world of gaming is constantly evolving, and the latest trends are crypto and NFTs. These technologies enable players to earn digital assets and own unique collectibles while enjoying immersive and interactive experiences.
However, not everyone is on board with this innovation, as some recent developments show.
One of the most popular games in the world, Minecraft, has banned a server that allowed players to earn Bitcoin by completing in-game quests.
The server, called Satlantis, was an independent project run by fans of the game, who integrated play-to-earn functionalities using the Lightning Network.
However, Minecraft developer Mojang, a subsidiary of Microsoft, asked Satlantis to remove the feature, citing its terms of service.
The server complied with the request but expressed its frustration with the decision. The founder of Satlantis, David Dineno, said that the play-to-earn model works well and that they will not give up on their vision.
He also announced that they are looking for alternative platforms that support innovation.
On the other hand, some games are embracing crypto and NFTs with open arms. One of them is Formula E: High Voltage, the first official game of the electric racing series.
The game is powered by REVV, a token that serves as the primary currency of the REVV Motorsport gaming platform.
Gamers can collect drivers and cars from both fantasy and real teams, each with unique attributes and skills. They can also compete in races and tournaments using REVV and SHRD tokens.
The game also features NFT collectibles that can be traded on secondary markets or used in other games within the REVV Motorsport ecosystem
Another game that is making waves in the crypto space is Gods Unchained, a trading card game that runs on the Ethereum blockchain.
The game recently launched a new game mode called Sealed Mode, which offers a fresh and exciting way to play.
In Sealed Mode, players are given a pool of 30 randomized cards from which they have to build a deck of 22 cards. They can then use their deck to battle other players in best-of-three matches.
The more wins they get, the more rewards they earn. The rewards include Flux tokens, which can be used to upgrade cards or craft new ones, and Immutable X tokens, which can be used to trade cards on the Immutable X marketplace.
While some games are resisting this change, others are embracing it and creating new opportunities for players. As technology advances and more games adopt crypto and NFTs, the future of gaming looks bright and promising.