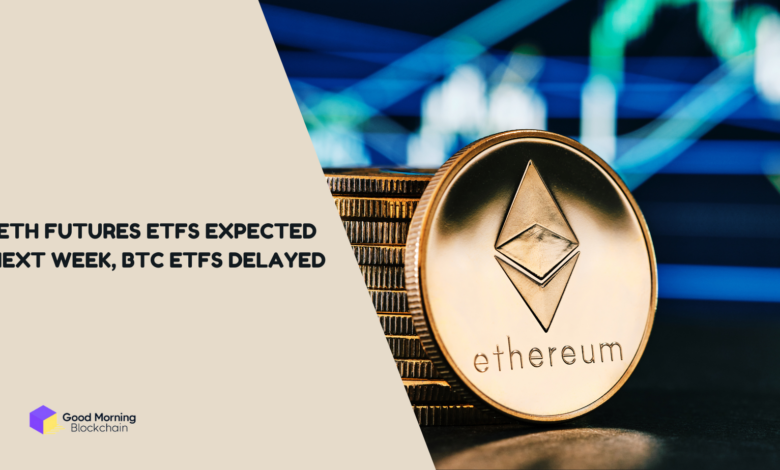 The U.S. Securities and Exchange Commission (SEC) may soon approve the first Ethereum futures exchange-traded funds (ETFs) in the country, according to industry analysts.
This comes despite the regulator's recent decision to delay its verdict on two Bitcoin futures ETFs until November.
According to Bloomberg Intelligence analysts James Seyffart and Eric Balchunas, the SEC is likely to greenlight at least one of the 15 Ethereum futures ETFs that are currently pending
They gave a 90% chance of this happening in early October, possibly as soon as next week
The analysts cited two reasons for their optimistic prediction. First, they said that the SEC may want to "accelerate the launch of Ether futures ETFs" and "get it off their plate before the shutdown."
The U.S. government is expected to shut down on Oct. 1 if Congress fails to agree on or provide funding for the new fiscal year, which could affect the operations of the SEC and other federal agencies.
Second, they said that the SEC may have a more favorable view of Ethereum than Bitcoin, as the former is transitioning to a more energy-efficient proof-of-stake consensus mechanism.
The SEC has previously expressed concerns about the environmental impact of Bitcoin mining, which relies on a power-intensive POW algorithm.
The analysts also noted that Ethereum futures ETFs are different from Bitcoin futures ETFs in terms of their underlying index.
While Bitcoin futures ETFs track the CME CF Bitcoin Reference Rate, which is based on spot prices from five crypto exchanges, Ethereum futures ETFs track the CME CF Ether-Dollar Reference Rate, which is based on futures prices from the Chicago Mercantile Exchange
This may make Ethereum futures ETFs more appealing to the SEC, as they do not involve any direct exposure to crypto spot markets, which are often unregulated and prone to manipulation.
If approved, Ethereum futures ETFs could offer investors a new way to gain exposure to the second-largest cryptocurrency by market capitalization, without having to buy or store it directly.
They could also boost the liquidity and adoption of Ethereum futures contracts, which launched on the CME in February 2021.