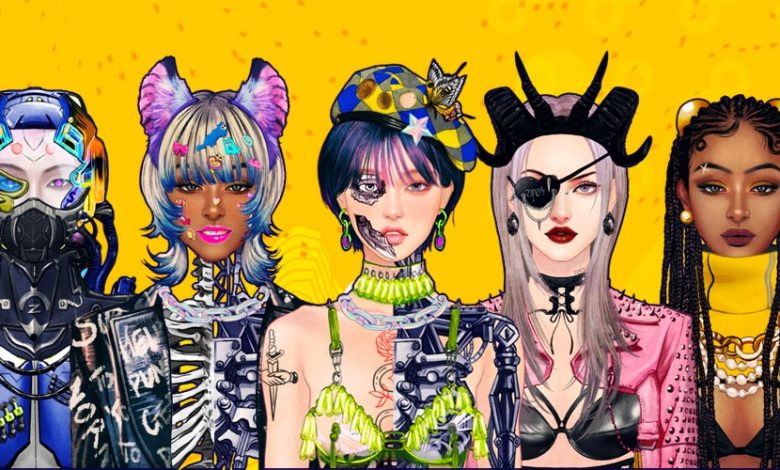 If you want to support Asian artists and want to own an NFT digital asset yourself, then you might consider taking a look into Zipcy's SuperNormal NFT. It's one of the hottest NFT collections to have launched, featuring beautiful and intricately-drawn avatars made by the artist known as Zipcy. Given its current credentials and how well it has been performing as described in recent NFT news, all eyes are set on this unique NFT project and what it can bring to the table.
Let gmBlockchain be your guide as we bring you the latest in bitcoin news and NFT guides today, with Zipcy's SuperNormal as our featured NFT for this article.
About Zipcy's SuperNormal NFT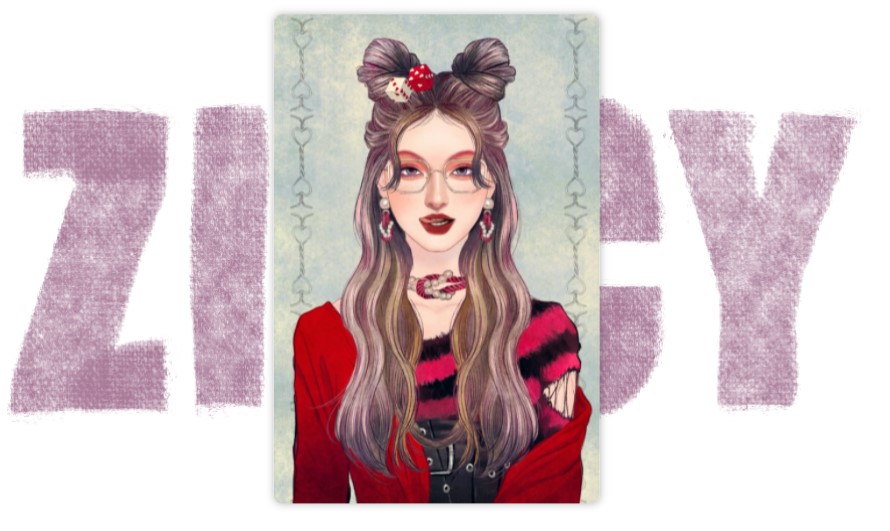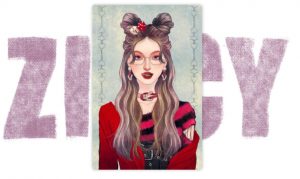 Zipcy's SuperNormal NFT was first launched by South Korean artist Zipcy as a "thought-provoking, authentic, and detailed exploration into nuances of what it means to be extraordinary." The collection features 8,888 generative NFTs on the Ethereum blockchain. As of this writing, there is about ETH 25,100 traded in volume, which is about US$66 million.
The SuperNormals consist of over 1,000 traits making each avatar entirely unique. The website further adds, "the collection seeks to invoke the viewer's interpretation of the art, through the personification of each piece and the features that make each… "SuperNormal." To understand the SuperNormals further, you may follow their official Discord server.
Zipcy's SuperNormal NFT Roadmap
The future of Zipcy's SuperNormal NFT is further detailed in a roadmap posted on the NFT project's website. These plans include:
Zipcy's Metaverse (ZMV) – imagine yourself in an exclusive estate in Decentraland, which will host many exciting and fun events, both public and exclusive to SuperNormal holders. Wearable fashion may also be included in the pipeline.
Fashion Game – A newer line of SuperNormals that may lead up to 20,000 mints. Users can expect wider trait varieties coupled with bolder and avant-garde designs.
Merchandise – Exclusive items like streetwear to signed posters will be available for members
Collaborations – The brand will partner with organizations and influential artists to bolster its cause.
Zipcy's SuperNormal Utility?
What Metroverse NFT and MekaVerse NFT have in common with projects such as Zipcy's SuperNormal is by delivering something more than a PFP (picture for proof) digital asset. The team behind SuperNormal aims to diversify the franchise and develop the token, bringing in new features for existing and future token holders to love.
Each crypto artwork acts as an access pass that would uncover newer SuperNormal metaverse projects, including future collection drops, official merch, exclusive community-driven events, gamification features involving a rewards system, and perhaps an open, virtual one space where holders can meet up and mingle.
The Creators of Zipcy's SuperNormal
The makers of the NFT collection features a team headed by its creator, founder, and chief artist under the alias "Zipcy." Zipcy is a South Korean-based illustrator and digital artist who has worked together with other crypto project specialists such as "Gimpey," a web designer and developer from New York, Canadian-Japanese NFT specialist, "Joe," founder of the Risu Store, and Andrew Choi, a teach lead at Coinbase and co-founder of SuperNormal.
Two other members specialize in the further development of the NFT project. "Palis" is a solidity developer and a co-founder of SuperNormal. "Tron," on the other hand, is a fellow artist/designer/crypto enthusiast and one of the founders of the NFT collection.
When to Mint Zipcy's SuperNormal NFT?
The minting of Zipcy's SuperNormal NFT went into two stages: one pre-sale and another public sale. However, these sale drops have already elapsed and sold out within 24 hours. Interested owners and token holders may still trade or bid for them on secondary market platforms online. Just make sure to own a digital wallet loaded with Ethereum coins to trade one of these tokens.
Where to Buy Zipcy's SuperNormal?
You can buy Zipcy's SuperNormal NFTs from the OpenSea platform—the largest NFT marketplace on the Internet. As of the moment, there are over 8,000 digital assets available for trade and bids on the website. Its current floor price as of this writing goes at about ETH 0.79 or US$2,082.39.
gmBlockchain's Thoughts
SuperNormal is a celebration of individuality and is a huge win for Asian artists as they gain recognition in the art world and the crypto space. Given a solid roadmap underway, we're extremely hopeful about what the project may bring. Learn more about Zipcy's SuperNormal NFT community by following Zipcy's official Twitter page.