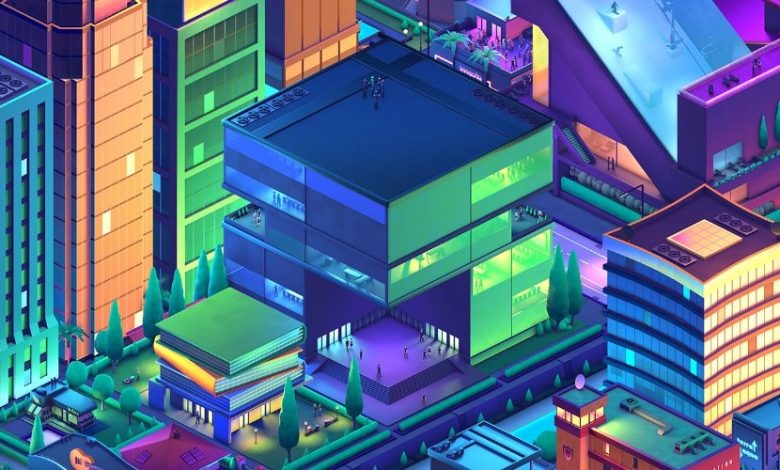 Metroverse NFT is one of the most exciting game-based NFT collections that would make fans of any open-ended simulation/city-building game jump in glee! Its engaging gameplay and unique approach to using NFTs and blockchain technology are revolutionizing the way we see NFTs—or any other form of crypto assets for that matter.
If you're interested to find out more about some of 2023's talked-about collections, then you've come to the right place as we have the latest in metaverse news to inform you about what to expect in this project. Stay tuned and continue reading to learn more about Metroverse NFT.
About Metroverse NFT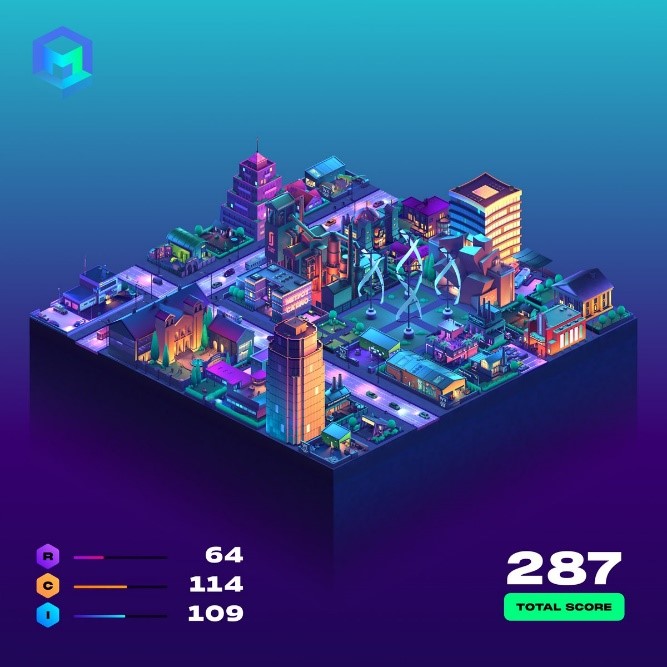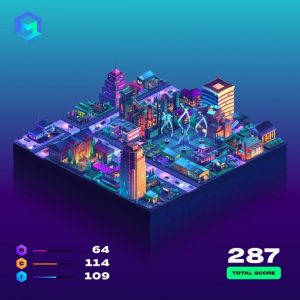 Metroverse is a land trading NFT strategy game based on the Ethereum blockchain. It allows people to collect, trade and stake city blocks to earn valuable $MET utility tokens that can be used in-game to further progress your gameplay status or upgrade your wares.
Metroverse aims to decentralize applications by creating unique, immersive, and play-to-earn gaming experiences—enticing gamers and interested collectors alike into its ecosystem. The ERC-721 tokens are represented by city blocks. However, the game data can be accessed publicly through smart contracts on the blockchain, promoting community developers to build their cities using their own tools and experiences.
Metroverse NFT Roadmap
The Metroverse NFT project has laid out 8 steps in its roadmap on its website.
The Mint (done) – 10,000 genesis city blockchains minted on the Ethereum blockchain.
Vault Release (done) – Metroverse vault launched with staking enabled to earn $MET.
The Reveal (done) – City blocks are now available on the OpenSea.
$MET Token Launch (done) – in-system tokens are now available for staked city blocks.
Boost Feature (done) – in-system $MET bonuses for boosts now available.
The Blackout Mint (soon) – available for minting for the price of 25,000 $MET.
The Mayor Mint (soon) – 1,000 genesis mayors for minting soon on the Ethereum blockchain.
PVP Game Release (soon) – versus playing will be introduced as gameplay.
Metroverse Utility?
Each Metroverse token is represented by a city block containing a mixture of buildings with varying rarity scores. The 8×8 grids compose 64 tiles with either a building or pathway placed in them. But within the ecosystem, Metroverse has an in-game native utility token called "MET" that players can collect and trade, fuelling the entire Metroverse.
You can use these tokens to grow in-game assets to further improve their blocks. To earn the utility tokens, players can stake city blocks. A MET is a standard ERC-20 token on the Ethereum powering the in-game currency. You can learn more about the game mechanics at the Metroverse official Discord server.
The Creators of Metroverse
The operating team behind Metroverse consists of three divisions: Development, Design, and Community. Unfortunately, little can be said about the actual personalities of these creators as they operate anonymously. But the diverse team consists of experienced entrepreneurs, crypto specialists, award-winning designers, and gaming enthusiasts—hence the gaming aspect of this blockchain game project.
The development team comprises 0xSlice, 0xSlime, 0xAyam, and 0xBobsky, all tech enthusiasts and specialists who have experience in Web3 projects and crypto-assets. Meanwhile, two people handle the Design team, with 0xHedgehog and 0xRam at the helm. Lastly, community management and engagement are being handled by four people, namely Mrs. Slime, 0xDrill, 0xJugga, and 0xAdo.
When to Mint Metroverse NFT?
The city block mints have already finished. However, interested collectors of the NFT project can still buy them on third-party trading platforms. It's important to note that you need to have a crypto wallet to store your coins. Each verified wallet can hold up to a maximum of two mintable tokens.
Where to Buy Metroverse?
You can buy your own Metroverse city block tokens online at the largest NFT marketplace, OpenSea. The secondary market is home to around 10,000 tokens in the Ethereum blockchain with a current floor price of ETH 1.3 or USD4,065.89 as of this writing.
gmBlockchain's Thoughts
We think gamers who have long enjoyed the simulation/empire game genre would love what the project has to offer. The in-game token system is also a nice touch, so the playability system is sustainable and won't be boring. You can check out Metroverse NFT's Twitter or their official website for the latest update and what the community is currently doing for this space.