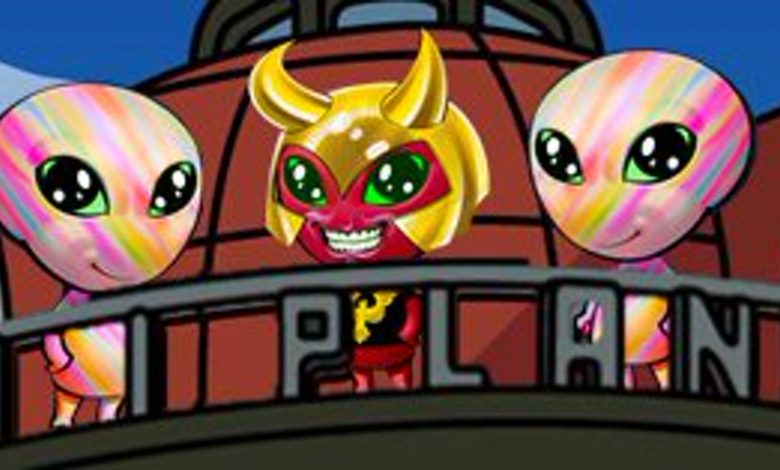 If you're into aliens, space invaders, and interplanetary wars, then you should take a step inside the world of THE PLUTO ALLIANCE NFT. It's one of this year's most exciting projects that hit the crypto space and has sold thousands just last year.
But with all the hype it's been getting, is it worth a look? If you're curious, there's no need to do a lengthy search about this project. The GMBlockChain team has all the information and data you need to know, including what to expect in this project and its utility. Read on to find out more.
About THE PLUTO ALLIANCE NFT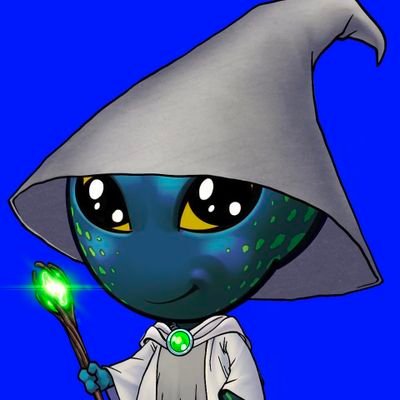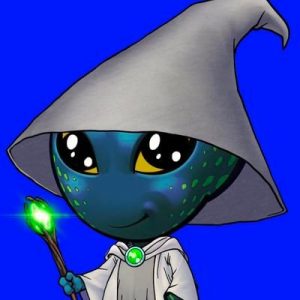 The background of THE PLUTO ALLIANCE (TPA) started with a futuristic storyline in the year 2101 when the planet Pluto's planetary status was disputed by Earth. The world was in chaos, with planets taking sides and forming alliances (hence the titular branding).
As these planets fight for proof, aliens from TPA are deployed in the form of avatar tokens which will help decide the fate of the galactic civil war. There is a lot to learn through the following chapters and features, such as the new Starship Blockchain game. Each planet has generative aliens with varying rarity, which may prove useful for you as you delve deeper into this realm. At present, the avatar's trade volume is sold at ETH 1,500 or US$3 million.
THE PLUTO ALLIANCE NFT Roadmap
The NFT project roadmap for TPA contains ten key points to be achieved based on the nine planets from the solar system (Mercury, Venus, Earth, Mars, Jupiter, Saturn, Uranus, Neptune, and Pluto), with the last being the "Black Hole" which is still to be discussed.
Each planet presents milestones and goals that the NFT project should achieve. It includes launching the website, storyline development, crypto airdrops, project marketing, metaverse partnerships, community contests and events, construction of its metaverse, and play mechanics. You may find more about the project and its content and expect regular updates exclusively from its Twitter page.
THE PLUTO ALLIANCE Utility?
The utility for this NFT project functions the same as with many collections in the metaverse. However, it boasts maximum crypto utility as the non-fungible token grants you access to all exciting perks and features exclusive only to the community.
You may find the integration of gaming, wherein gamified mechanics will be employed using blockchain games. The aliens or avatars will also serve as your access card for other exciting projects within the community and the blockchain universe, such as IRL events, merchandise drops, community-led contests (giveaways and raffle draw). You shouldn't miss this chance either, as there may be some crypto integration of partnerships with other brands and art collaborators to bring one-of-a-kind releases.
The Creators of THE PLUTO ALLIANCE
The Team behind THE PLUTO ALLIANCE shares a similar story as most projects, such as Azuki NFT or the PUNKS Comic NFT. The core team operates under aliases to conceal their identities. Here are the five members:
"Justin" – heads NFT project and development for Bitboy Crypto.
"Deezy" – Serves as host of NFT Update.
"Ben" – passionate about everything bitcoin and crypto-related and has worked at Bitboy Crypto.
"Steven" – Handles lead graphic design at Bitboy Crypto and manages graphics for THE PLUTO ALLIANCE.
Mike – A visual artist and illustrator for DC Comics but now works in building the universe for THE PLUTO ALLIANCE.
When to Mint THE PLUTO ALLIANCE NFT?
The minting for THE PLUTO ALLIANCE assets has finished, with the collection being minted on September 2021. Its initial trading price was at ETH 0.09 or US$209.08. Owning a randomized alien equal to 1 NFT. However, you may still search it from third parties or wait to launch a new drop featuring a new collection or project soon.
Where to Buy THE PLUTO ALLIANCE?
You can search and get THE PLUTO ALLIANCE tokens from its partner digital asset trading platform, OpenSea. All available token avatars are either labeled as "buy now," "on auction," "new," or "has offers," so you can easily figure out what you want. As of this writing, the floor price is at about ETH 0.124 or US$288.07.
gmBlockchain's Thoughts
Putting all the talk of interplanetary wars, starship voyages, and alien invasions aside, there is more to discover and share about this project. Its active community is its main fuel source allowing it to grow and explore many possibilities with Justin at its helm. You should monitor THE PLUTO ALLIANCE NFT as it holds a lot of promising features in its pipeline.