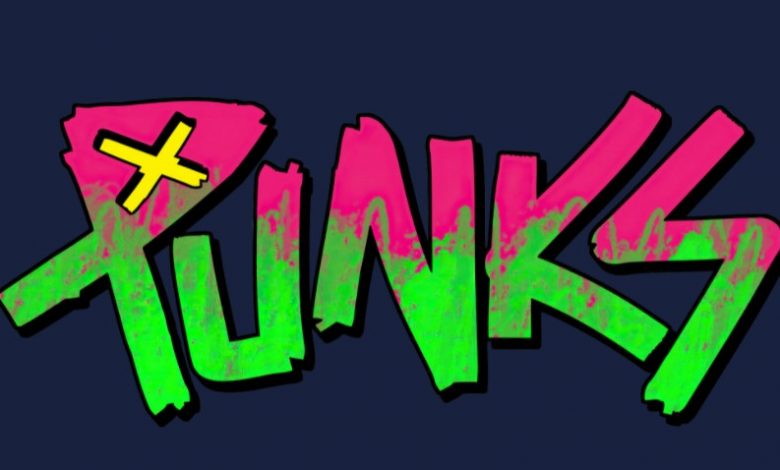 Graphic novel collectors and aficionados will certainly love PUNKS Comic NFT as it combines two exciting worlds into one: NFT trading and comic books. In case you didn't know, PUNKS Comic is one of the NFT projects that investors and collectors alike watched carefully last year, thanks to the traction that it was getting in the crypto space.
Dubbed as "the Marvel of NFTs," its creator, Pixel Vault, is pegging it as one of the most exciting NFT projects to have hit the space, drawing attention and funding from all over. Read on to find out if it's a worthy addition to your NFT portfolio, as we look deeper into PUNKS Comic.
About PUNKS Comic NFT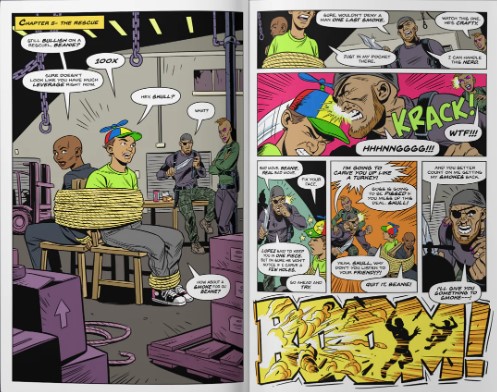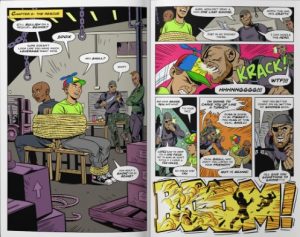 Launched on May 10, 2021, PUNKS Comics is some of the most highly anticipated NFT projects in recent years. It was created out of the desire to bring CryptoPunks NFTs to life—considered as the first-ever NFT. The collection was developed by Pixel Vault, featuring a beautifully-illustrated serialized comic book illustrated and written by Josh Blaylock and Marvel & DC Comics Artist, Christ Wahl, and Odious.
At present, it has 23,200 NFT assets in circulation with over 8,000 owners holding these comic tokens. The PUNKS Comic NFT collection is heavily traded with a volume of more than ETH 52,000 or a staggering US$162 million.
PUNKS Comic NFT Roadmap
Apart from releasing the "tokenomics" structure within the PUNKS Comic NFT ecosystem, Pixel Vault will release special and exclusive collaborations with other brands, which it already did recently with the release of the Elite Ape Collector's Editions PUNKS Comic, Issue #2.
Additionally, the team will be dropping, supplementary collections, limited edition merch, and future collabs with other platforms, as well as a gamified system by introducing the MetaHero universe, which will be crucial in the entire PUNKS Comic metaverse soon.
The Pixel Vault team is currently busy exploring other opportunities by integrating more storylines involving other CryptoPunks, related crypto projects to further expand the NFT landscape.
PUNKS Comic Utility?
Your newly-minted PUNKS Comic NFT will serve as your gateway to the entire NFT collection ecosystem and tokenomics structure. As you mint an NFT, you immediately get the PUNKS Comic Issue #1 NFT. After that, you may choose to do two things with your NFT.
The first is "burning," which gives you Founder's DAO NFTs that represent a portion of your ownership over the Founder's DAO. You'll have governance over the DAO's content and access to private discord. "Staking," on the other hand, gives you $PUNKS tokens which allows you to own a fraction of the 16 CryptoPunks from the comics.
Regardless of what you choose, you'll have exclusive access to collaborations, rare merch, and a percentage of revenues from the sales.
The Creators of PUNKS Comic
PUNKS Comic NFT is the brainchild of influencer Beanie and blockchain and crypto developer, Pixel Vault. The team behind this NFT project is a media-focused group that utilizes various crypto mediums through the development of intellectual property, decentralization, and crowdsourcing.
Four divisions within the Pixel Vault Team operate the project, with the Business Development team headed by "GFunk," the founder & Head of operations, Marketing Development headed by "VideoGameFreak," as its marketing director, Artistic Development, featuring Chris Wahl as Chief Artist and "Odious" as their Creative Director. Lastly, there is the Technical Development Division with "HeyoTetsuo" and "Chuba" serving as the team's Technical Leads.
When to Mint PUNKS Comic NFT?
Minting a PUNKS Comic NFT has already elapsed. However, you can still check secondary NFT markets for tokens. If you're a token holder, you can either burn it or stake it. Burning would allow you to have proportional ownership over the founder's DAOs, while staking allows you to earn $PUNKS tokens which represent fractional ownership of the 16 CryptoPunks represented in the comic book.
Where to Buy PUNKS Comic?
As of now, you can buy PUNKS Comic NFTs in a secondary NFT trading marketplace called OpenSea, similar to other collections like CrypToadz and Clone-X. This platform allows holders to bid and trade these comic tokens. As of this writing, the floor price is at ETH 0.23 or US$716.65.
gmBlockchain's Thoughts
With the current boom of digital artwork in 2021, projects such as PUNK Comic sounds like a tasty offering as it woos prospective holders to take part in the ecosystem. But should you buy in the frenzy? We think so! PUNKS Comic NFT has everything it takes to build on its brand.