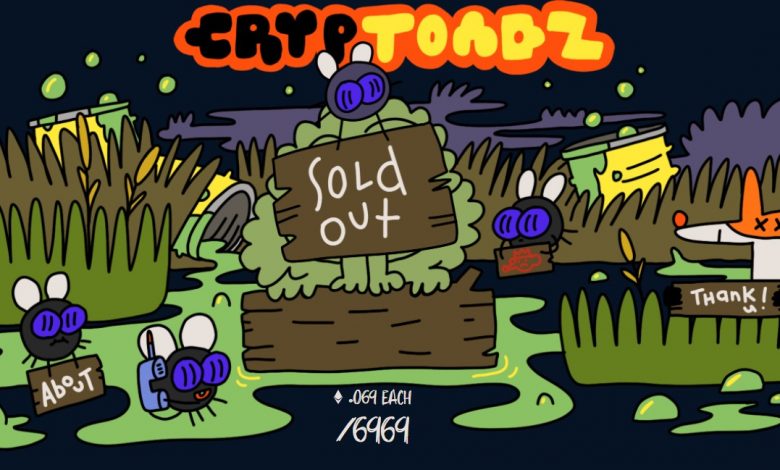 CrypToadz NFT was a smash hit in the crypto space last year following its successful launch when it was first publicly available for minting. Inspired by viral memes such as "Pepe the Frog" and "Dat Boi," CrypToadz is GREMPLIN's contribution to the growing number of NFT projects to have crossed the metaverse.
If you're looking for more info about this NFT collection, then you've come to the right place as we'll walk you through everything you need to know about this project, helping you decide if it's worthy of investing in. Continue reading to find out more.
About CrypToadz NFT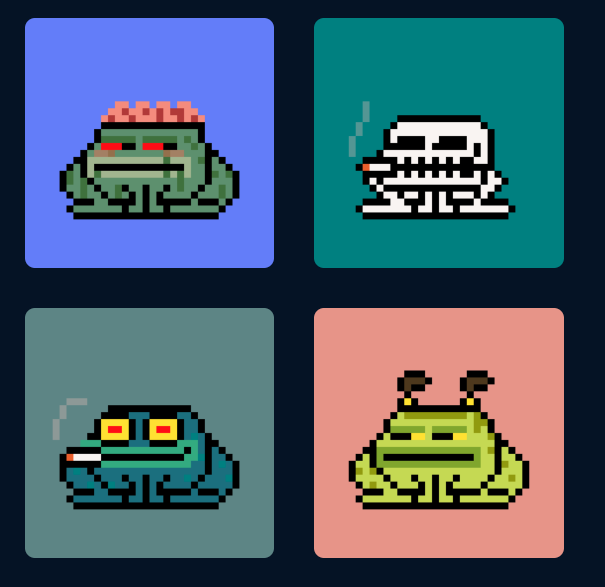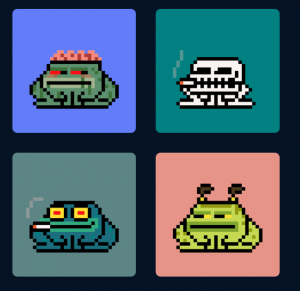 Similar to Rug Radio and Cool Cats, The CrypToadz NFT collection is one of the biggest NFT collections that have hit the shelves in 2021, created by an independent artist named "GREMPLIN." The collection consists of 6,969 unique pixelated NFTs stored on the Ethereum blockchain. When it was first publicly launched, the starting price was under 1 ETH. Since then, however, it has doubled in price and volume traded.
The premise behind the creation of CrypToadz is that these cute amphibious creatures were ruled over by the Evil King GREMPLIN in the metaverse, and only by minting these frogs would they be released from King GREMPLIN's tyranny.
CrypToadz NFT Roadmap
There are not many details provided as of late on the team's plan regarding their CrypToadz NFT collection. While they have hinted that they do have a "toadmap," GREMPLIN and his team of developers and digital art creators don't put much pressure on themselves to relay an ambitious pipeline.
As the creator is close to the community he has built online for his toadz, supplemental releases or future collaborations are quite certain on the horizon. Last year, GREMPLIN released MistleToadz, a one-of-a-kind minted NFT holiday-themed gift for holders from the entire development team, and ZombieToadz, which is under DAOs.
CrypToadz Utility?
The creator has no clear utility for their NFT collection other than being a PFP (picture for proof) digital item to add to their NFT portfolio. However, the developers made the project available in the public domain—waiving all copyright and related/neighboring rights to the CrypToadz brand. Holders can use these in whatever way they want if it remains consistent with the CCO license.
The team behind CrypToadz is reliant on community engagement, as evident in their Discord server and Twitter page. So we can just speculate as to what purpose they have for these tokens soon other than digital works of art.
The Creators of CrypToadz
Little is known about the person behind one of 2021's most successful NFT projects. On the official website, however, it is stated that it was created by an independent digital artist under the alias "GREMPLIN," that happens to be the main antagonist in the backstory of these virtual amphibians.
Of course, GREMPLIN didn't do everything by himself. He had a team of digital content and blockchain experts who helped him flesh out the world of CrypToads, especially in the NFT space. His team members also identify themselves through aliases known as BN89, Cat, Chanzero, Dinfo, Emmy, Heeeee, MotivateMe, and Sum1.
When to Mint CrypToadz NFT?
The minting for CrypToadz tokens has already elapsed with a launch price of 0.069 ETH each. Over 3,800 holders own 6,969 tokens from the CrypToadz NFT collection. The volume traded for these tokens costs a staggering 58,500 ETH or US$185 million. You may still get a hold of these at OpenSea, but make sure that you own an e-Wallet loaded with ethers to buy a token.
Where to Buy CrypToadz?
CrypToadz NFTs are currently sold at a secondary marketplace called OpenSea—one of the largest trading platforms using the Ethereum blockchain technology. As of this writing, the floor price for the NFT collection stands at 2.4 ETH or US$7,606.25. Those interested in getting a hold of this may need to trade or bid on these tokens from third parties at reliable and well-known platforms.
gmBlockchain's Thoughts
GREMPLIN and his team understand how the market works when it comes to making their presence known regardless of the short time they've spent in the crypto space. While there are no clear plans for the CrypToadz NFT collection yet, we are hopeful that what they bring to the table is fresh, innovative, and something we can be easily onboard with.