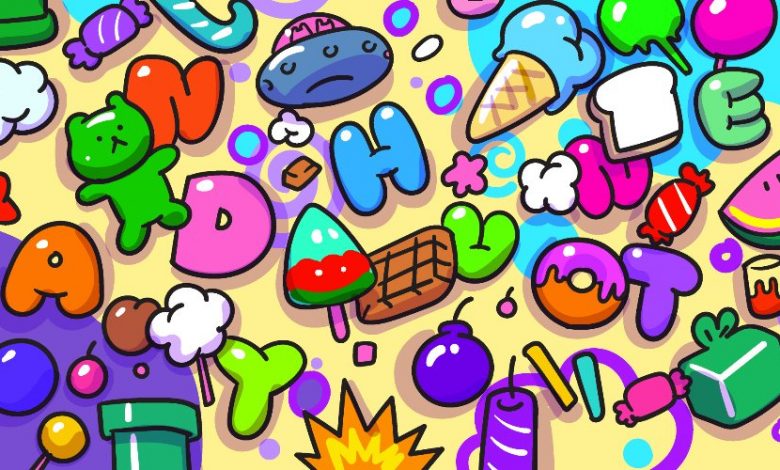 If you think you are brave and worthy of fame and claims of riches, then you should venture into the world of Candy Hunters NFT. From realms and shores called "Honey Harbor" and "Fairy Floss Flatlands," it's hard not to fall smitten into some of the cutest NFT releases we've seen in recent years.
The tokens offer a unique and interesting take on the whole blockchain games experience. They may provide interested collectors an immersive experience other than the usual collecting aspect for most NFTs you find in the market. Continue reading and find out the GMBlockChain team's initial thoughts regarding this NFT project.
About Candy Hunters NFT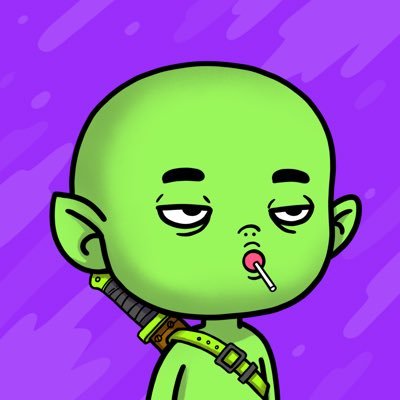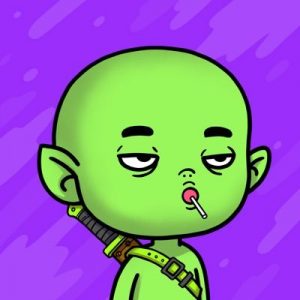 CH provides an exciting realm where users may get a taste of the world's sweetest treats (and not to mention fame and glory). There are about 10,000 hunters in existence led by the "Maker" from the shores of Honey Harbor and the Fairy Floss Flatlands to the path of Sweetopia.
However, only the brave and worthy can make these offer claims and must face resistance from dangerous lands and "Treat Beasts." The Ethereum blockchain acts as the home for these confectionery hunters, with each hunter serving as the key to colorful and thrilling life in the land of Sweetopia.
Candy Hunters NFT Roadmap
The Candy Hunter NFT collection has laid out a road map on its official website, focusing on six core development areas.
Hunter giveaways – CH token owners, may gain exclusive access to "Sweetopian" giveaways and contests, including hand-drawn 1/1 pieces inspired by the realm.
Merch store – hoodies, hats, and other physical wearables to give you a taste of the "sweet life."
Curated Candy – a special collaboration with other artists that you can mint exclusively.
Sugardrops – next-generation NFT collection and drops from Sweetopia.
Candyverse – a fleshed-out digital space where members can venture and follow the path of the Maker to get the world's sweetest treats.
Leveling up is a gamification feature that adds more playability and value to the ecosystem.
Candy Hunters Utility?
As with any token collection you'll find on the metaverse, each Candy Hunter token acts as your access pass to all of the exclusive events, releases, and drops made by the entire Candy Hunter team. It's not impossible that Candy Hunter holders can join giveaway and raffle events and even enjoy gamification in the future.
There may even be future drops of other supplemental collections that will add weight to the Candy Mountain realm. Gamification may play a huge role wherein a "Candyverse" may involve staking, burning, and crafting to increase the value of your tokens and level up your status within the ecosystem.
The Creators of Candy Hunters
The Candy Hunter creators consist of six people who undergo aliases to conceal their true identities. These founders and developers have a deep passion for financial tech and cryptocurrency while exploring metaverse projects and NFTs.
Here are the six key members of the Candy Hunter team:
"NiftyHoarder" – At the helm of the entire business and is deeply involved in the NFT space
"Bingo Reserve" – Handles business and financial operations of the company
"Pebre" – Responsible for social outreach and is passionate about all things crypto.
"Stylee" – Handles community management, such as the company's official Twitter and Discord server.
"Aivc" – An architect who also serves as the team's developer.
"Para" – artist and designer of the whole Candy Hunter aesthetic.
When to Mint Candy Hunters NFT?
CH has already finished minting for their tokens. However, interested buyers may still obtain them through third parties via credible platforms and markets like OpenSea. At present, there are over 10,000 unique items from Candy Mountain that you can trade or bid with an average floor price of ETH 0.03 or US$77.
Where to Buy Candy Hunters?
Like other NFT drops made by collections (Zipcy's SuperNormal NFT and HAPE Prime NFT), you can avail a Candy Hunter token at the OpenSea–the largest NFT trading marketplace online. There are over 4,700 owners who already hold the token, so if you're interested in getting one for yourself, make sure to have a digital wallet like MetaMask.
gmBlockchain's Thoughts
We believe that CH is a cool NFT project for anyone looking for a cute and worthwhile NFT to collect. There are many things to watch out for in the pipeline, so we'll make sure to keep an eye on the latest blockchain news and developments on the Candy Hunters NFT project.