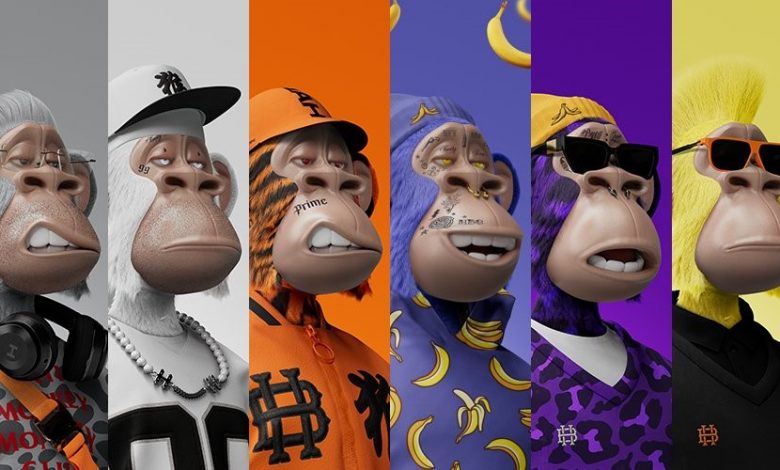 Have you heard about HAPE Prime NFT? "Sick" and "dope" may be some of the adjectives that come to mind when thinking of this project as it imbibes the spirit of Hypebeast culture and 90s hip hop into the current world. Lately, it has made some noise in blockchain news as one of its tokens sold for ETH 99 or close to US$200,000 on February 2022.
If you want to get the lowdown about this interesting NFT collection, you've come to the right place as the gmBlockchain team has your back. Together, let's discover what HAPE Prime is all about and if it's indeed worthy of being included in your NFT collection.
About HAPE Prime NFT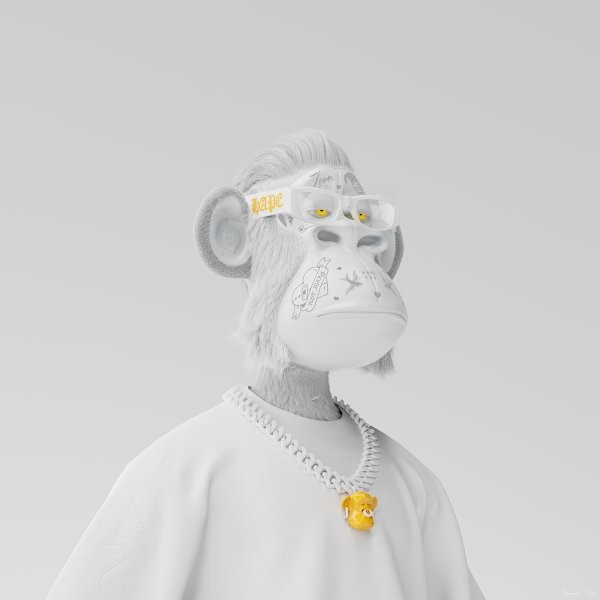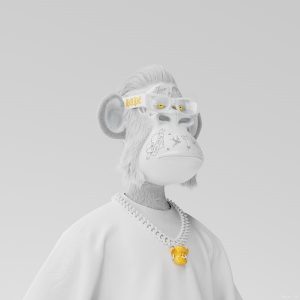 Hape Prime was created by UK-based art initiative, Digimental, which is currently exploring the possibilities of digital art, fashion, and technology (blockchain projects), pushing these to greater heights. HAPE Prime NFT is supposedly taken from "Hypebeast," a fashion movement that features street fashion and athleisure wear. It is said to be the personification of 90s hip hop and fashion culture that is very much on-trend.
About 8,192 Ethereum-based tokens were minted when it first launched on January 19, 2022. Its genesis stories involved their creation some two million years ago. All 10,000 tribes of apes were born when "lightning struck the monolith and the universe fractured."
HAPE Prime NFT Roadmap
Fans and the entire NFT news community have been heavily speculating what Digimental can offer into the metaverse. A roadmap teaser has been released, indicating three phases in the pipeline. These are:
Phase 1 – The first drop happened on January 19, 2022. Music may also play a big role, which is not really far out as a possibility as the creator, Digimental, tweeted about the involvement of Snoop Dog.
Phase 2 – A special collection may be launched together with introducing "Simian engineering" or some tech-related aspect introduced to the HAPEBEAST ecosystem.
Phase 3 – Live clothing collaborations and fashion projects.
HAPE Prime Utility?
Little info could be found about the real utility of HAPE Prime tokens. However, if we're going to base it on other NFT collections such as Party Bear NFT or Invisible Friends NFT, what owners could get is a PFP (picture for proof) token in the form of a cool 3D digital artwork.
As Digimental follows the current trend of combining fashion with technology, we'll see many possibilities in play for the creators to further develop the future of these tokens. NFT holders must always remember that their tokens serve as tickets to future drops or exclusive merch releases and events. You can join their official Discord server to get up-to-date news from the creators.
The Creators of HAPE Prime
Mark Sypien, Digimental's Art Director, is the NFT project's main mastermind. The collection was created with over 8,000 unique NFTs made available to the Ethereum blockchain through his leadership.
The London-based studio, Digimental currently follows the movement of "new art" and dabbles with digital fashion and has used HAPE Prime as a platform to combine unique style with technology and the digital community.
The hyper-realistic 3D HAPEs each have their own distinct style and one-of-a-kind traits that would make every HAPE token contain higher value depending on their rarity attribute. You can find more information about the creator and his creations from Digimental's Twitter space.
When to Mint HAPE Prime NFT?
HAPE Prime NFT has already finished the mints for these cool ape tokens. Like similar releases such as CyberKongz NFT with drops done of a specific date, it was launched on January 19, 2022. To mint your HAPE Prime NFT digital asset, you must first own a digital wallet and ready Ethereum coins.
Where to Buy HAPE Prime?
Since HAPE Prime went for exclusivity when it comes to the availability of the tokens, it was first made available through an exclusive list of buyers. But later on, it was publicly released at OpenSea, the largest NFT trading marketplace on the Internet. Its current floor price is ETH 2.98 or US$7849.29 as of this writing.
gmBlockchain's Thoughts
Who would love this, you would ask? We believe anyone fond of 90s hip hop culture and the entire Hypebeast movement would definitely love to get these tokens. We personally think it's an interesting project. We'll definitely keep an eye on how HAPE Prime NFT will shape up in the coming months.