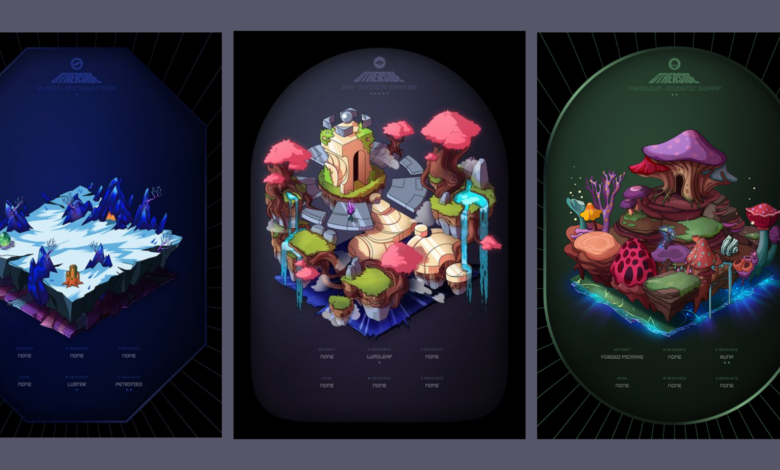 We've seen Yuga Labs come up with the best innovations in the web3 ecosystem for years now.
They have been able to bring up BAYC, Cool Catz, World of Women, CrypToadz, BAKC, Otherside Metaverse, and many other projects under their name.
But in this post, we'll review the features of their Otherdeed NFTs, as well as the forms of utility they present for holders of any Yuga Labs merch.
We will also provide some tips and resources on how to buy and sell Otherdeed NFTs on various platforms.
Interested in learning more about this innovative and immersive project? Then keep reading.
About Otherdeed for Otherside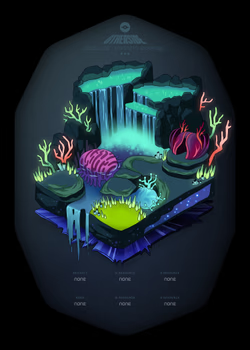 Otherdeed for Otherside is a collection of NFTs that represent land plots in a virtual world called Otherside. Otherside is a metaverse project created by Yuga Labs, the same team behind the popular Bored Ape Yacht Club (BAYC) NFTs.
They are the key to claiming land in Otherside and since the successful launch of Otherside, each Otherdeed NFT allows the owners to claim property on Otherside.
On the Otherside metaverse, owners can explore, build, and customize their land, as well as interact with other owners and their HVs.
Otherdeed for Otherside Roadmap
The Otherdeed NFTs aren't a standalone project, they accompany the Otherside metaverse as part of the project.
Here are the full details of the roadmap:
The roadmap is called The Voyager's Journey, and it is divided into 11 phases, each with a different theme and objective.
The Codex: This phase involves Otherdeed NFTs and centers around creating The Codex, a collaborative document that explains Otherside lore and provides guidance for new users.
Koda Origins\The Decoupling: In this phase, a cosmic event called The Decoupling occurs, disrupting the Otherside and granting Kodas a glimpse of their past. Voyagers can also separate their various components from their Otherdeeds.
The Growth: Phase three focuses on expanding Otherside, developing it further, and allowing for customization and evolution of HVs and Kodas.
The Agora: This phase introduces a marketplace and governance system for Otherside.
The remaining phases of the roadmap are:
The Dream
The Choice
The Settling
The Toolkit
The Aeronauts
The Rift
Otherdeed for Otherside NFT Utility?
The first and most important utility given to holders of the Otherside NFT is the ability to claim property on Otherside metaverse.
All other forms of utility are directed to the Otherside metaverse and they include:
Accessing resources and artifacts: Each Otherdeed NFT has a unique blend of environment and sediment, such as desert, forest, swamp, or snow.
Bonding with Kodas: On a very few Otherdeeds, a Koda roams. A Koda is a rare and legendary creature that can bond with an HV and grant it special powers.
Participating in quests, events, and battles: Owners of Otherdeed NFTs can also join various activities and challenges in Otherside with their HVs and Koda.
The Creators of Otherdeed for Otherside NFT
The creators of Otherdeed for Otherside NFT are the renowned Yuga Labs, a multi-dimensional web3 studio in partnership with Animoca Brands, and Improbable.
Yuga Labs is a team of artists, developers, and entrepreneurs who are passionate about creating innovative and immersive experiences in the web3 space.
They are led by Spencer Tucker the Chief Gaming Officer, CEO Nicole Muniz, COO Jasmin Shoemaker, and Chief of Staff Nicki Schiller.
They have been working on Otherside since 2020, and have recently launched Otherdeed as a way to invite the community to join them in building and exploring this virtual world.
When To Mint Otherdeed for Otherside NFT
Otherdeed NFTs were minted on September 28th, 2021 for 0.08 ETH each. There are a total of 51,025 Otherdeed NFTs in existence, held by 16,870 unique owners. The current floor price for Otherdeed NFTs is 0.51227 ETH, with a total market cap of 26,139 ETH.
The highest sale price for an Otherdeed NFT was 100 ETH ($160,230) on October 1st, 2021.
Where to Buy Otherdeed for Otherside NFT
Otherdeed for Otherside NFTs can be purchased on NFT marketplaces such as Opensea, Rarible, Binance NFT Marketplace, and Coinbase NFT marketplace.
According to the official Yuga Labs website, Opensea is the recommended platform for purchasing Otherdeed NFTs.
gmBlockchain's Thoughts
In general, the Otherdeeds NFTs are just a part of the Otherside metaverse. To get more information about the metaverse and what it has to offer, visit their handles at:
X: Othersidemeta
Website: Otherside
Discord: Otherside