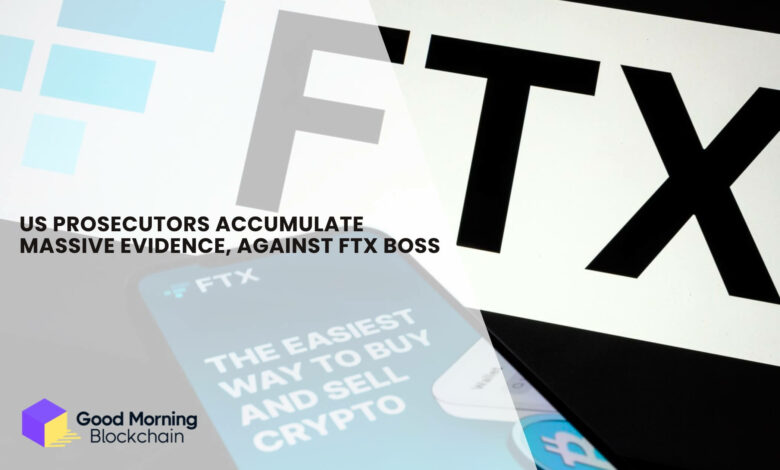 Prosecutors in the United States have amassed a vast amount of evidence in their case against former FTX CEO, Sam Bankman-fried (SBF), who is facing multiple criminal charges, including wire fraud. The evidence includes code snippets, millions of pages of emails, and other digital records, making it the largest collection seen in white-collar securities fraud cases.
The trial, scheduled for October 2023, will test the effectiveness of the prosecutors' efforts in bringing Bankman-fried to justice. The evidence, which consists of over 6 million emails and 2.5 million pages of code and records, poses a challenge for both the prosecution and the defense team.
The importance of the case extends beyond the individuals involved, as it has significant implications for the crypto and financial sectors. SBF is accused of misappropriating billions of dollars of customer funds while running FTX and defrauding investors. Additionally, his alleged violation of finance laws related to campaign activities, as a major donor to the Democratic Party, adds to the gravity of the charges.
One crucial piece of evidence for the prosecutors is Caroline Ellison's personal diary. Ellison, the former CEO of Alameda Research and SBF's ex-girlfriend, had a close association with FTX. The diary, with its black cover, may contain details about the personal side of their relationship, including Ellison's raw reflections and any resentment she harbored towards her former boss and romantic partner. Ellison has already pleaded guilty to fraud charges and is cooperating with the prosecutors.
The law firm Sullivan & Cromwell, which oversaw FTX after its bankruptcy, holds additional evidence that could incriminate Bankman-fried. This evidence includes corporate records such as emails, Slack messages, and transaction logs. However, concerns have been raised by Bankman-fried's defense team regarding the prosecutors relying on the law firm as an intermediary, as it could potentially alter or impede the disclosure of favorable evidence.
As the trial approaches, both the prosecution and the defense face the daunting task of sifting through the extensive evidence to build their respective cases. The outcome of the trial will have implications not only for Bankman-fried but also for the wider crypto and financial industries, as it showcases the commitment to holding individuals accountable for alleged fraudulent activities.