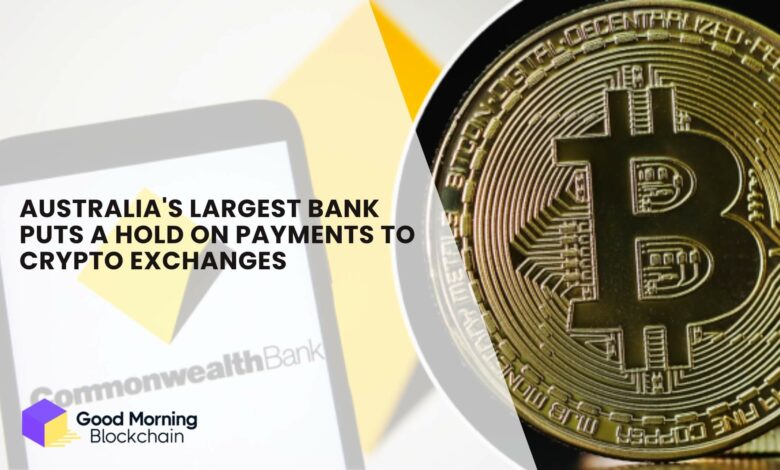 In a significant move, Commonwealth Bank (CBA), the largest financial institution in Australia, has decided to impose restrictions on payments to crypto exchanges. The bank cites the substantial risk of fraudulent activities associated with cryptocurrencies as the reason behind this decision.
Effective immediately, CBA will reject or delay specific payments to cryptocurrency exchanges. While the bank has not provided specific details about the affected transactions or payment methods, clients will face limitations on depositing more than 10,000 Australian dollars per month into crypto exchanges for purchasing cryptocurrencies.
To address the concerns, CBA has already taken immediate actions, including withholding certain payments to Bitcoin exchanges and introducing a 24-hour delay for others. Additionally, the bank plans to implement a monthly limit of $10,000 on client payments to exchanges for Bitcoin acquisitions in the coming months.
James Roberts, the general manager overseeing CBA's fraud management services, emphasized the prevalence of fraudulent investment schemes involving crypto exchanges. He stated that scammers worldwide are capitalizing on the cryptocurrency frenzy by posing as "legitimate investment opportunities" or misdirecting funds to crypto exchanges.
The decision marks a notable shift for CBA, which had initially intended to offer cryptocurrency trading services to its millions of app users. However, the bank now recognizes the need to address the risks associated with the crypto industry.
CEO Matt Comyn acknowledged the existence of risks in participating in cryptocurrencies but highlighted the long-term potential of the sector and its technology.
This development follows closely on the heels of another major Australian bank, Westpac, prohibiting its clients from trading with Binance, one of the world's largest crypto exchanges. The move came in response to a lawsuit filed by the United States Securities Commission against Binance and another major exchange.