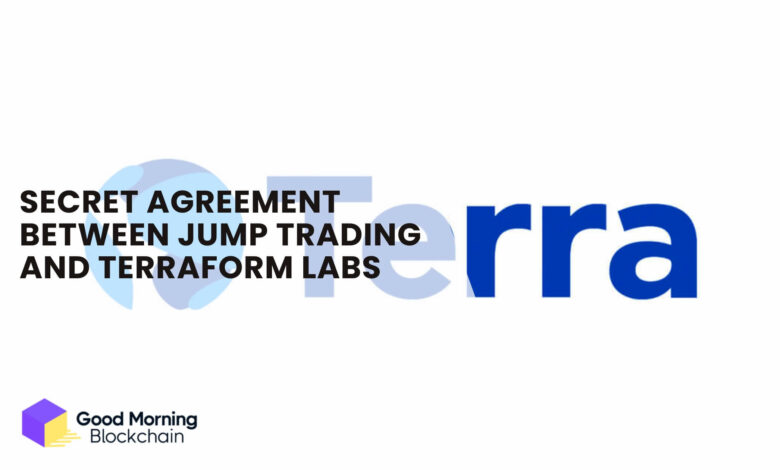 In a new twist of events, the U.S. Securities and Exchange Commission (SEC) has uncovered a secretive agreement between Chicago-based crypto trading firm Jump Trading and the now-defunct Terraform Labs, shedding light on their involvement with the TerraUSD stablecoin.
According to recently revealed court filings, Jump Trading played a significant role in stabilizing the TerraUSD stablecoin by acquiring over 62 million TerraUSD tokens. This move successfully restored the stablecoin's value to its pegged price of $1 after experiencing instability in May 2021.
The SEC filings further disclosed that Jump Trading had made a substantial financial injection into TerraUSD a year prior to its collapse. This investment allowed the firm to purchase Luna tokens from Terraform Labs at various prices over a three-year period, ultimately resulting in a reported profit of $1.28 billion. It's important to note that Jump Trading has not been implicated in any wrongdoing at this point.
Earlier, the SEC's complaint against Terraform Labs and Do Kwon, CEO of Terra and co-creator of Terraform Labs, hinted at the involvement of an unidentified third party that had saved the Terra stablecoin from collapse. Speculation had already linked Jump Trading to this undisclosed party.
The court filings also unveiled a contract from November 2019, outlining a loan agreement between Terraform Labs and Jump Trading's subsidiary, Tai Mo Shan Limited. The agreement involved the loaning of 30 million Luna tokens with an annualized interest of 2%, payable in Luna tokens.
Additionally, an email sent by Do Kwon to investors was disclosed, revealing Terraform Labs' "important arrangement" with Jump Trading and stressing the need for confidentiality regarding the partnership.
Do Kwon, the creator of Luna and TerraUSD, finds himself entangled in legal troubles. He denies the allegations against him, asserting his cooperation with government agencies and attributing the downfall of his tokens to external factors such as market volatility and regulatory uncertainty.
Despite the challenges, Kwon remains committed to restoring the value of Luna and TerraUSD and compensating investors who suffered losses.
Meanwhile, Jump Crypto, the digital assets trading unit of Jump Trading, is reportedly planning to expand its international operations while reducing its presence in the United States due to mounting regulatory pressures.
Following the market crash, Korean authorities also brought charges against Kwon and several individuals associated with Terraform Labs, alleging violations of Korean capital markets law and the issuance of fraudulent securities. In September 2022, a federal court in New York charged Kwon with various counts, including conspiracy to commit wire fraud and securities fraud.
Currently, Kwon is out on bail in Montenegro, awaiting trial for alleged use of a counterfeit Costa Rican passport. Extradition proceedings have been initiated by the United States and South Korea to bring him back to face charges in their respective jurisdictions.