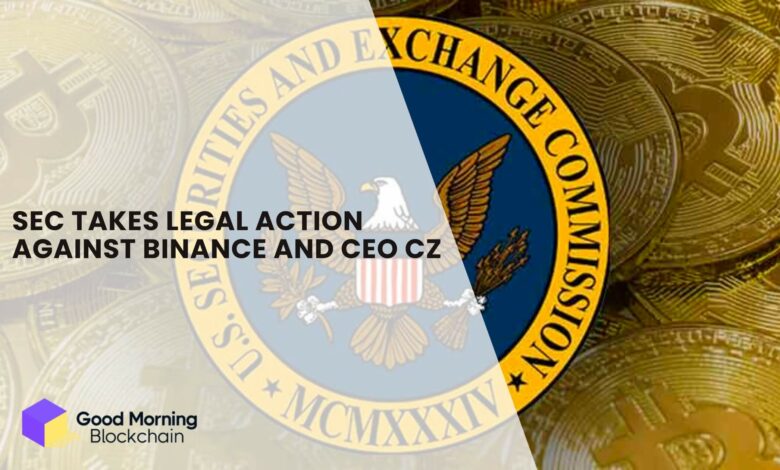 The U.S. Securities and Exchange Commission (SEC) has taken legal action against Binance and its CEO, Changpeng Zhao (CZ).
The SEC lawsuit accuses Binance of unlawfully soliciting U.S. customers to trade assets on unregistered platforms. It also claims that Binance and CEO Zhao were directly involved in Binance.US operations, contrary to their previous statements.
This lawsuit follows a similar move by the Commodity Futures Trading Commission (CFTC), which sued Binance for operating without proper registration under the Commodity Exchange Act.
Binance CEO Changpeng Zhao stated that the company will issue a statement in response to the SEC complaint.
Amidst these regulatory challenges, reports suggest that Binance may see a change in leadership, with Richard Teng recently appointed to oversee Binance's regional markets outside the United States.
Binance strongly denies any allegations that user assets on the Binance.US platform are at risk, emphasizing the safety and security of user assets across all Binance platforms.
The company suggests that the SEC's actions may be driven by a desire to assert jurisdictional control rather than prioritize investor protection. Binance views itself as a global entity caught in the crossfire of a regulatory conflict in the U.S.
This development comes just weeks after Binance criticized the U.S. crypto crackdown, stating the challenges of doing business in the country.
In response to the community's reaction, CZ tweeted "Strong Together," expressing solidarity amidst the ongoing situation.