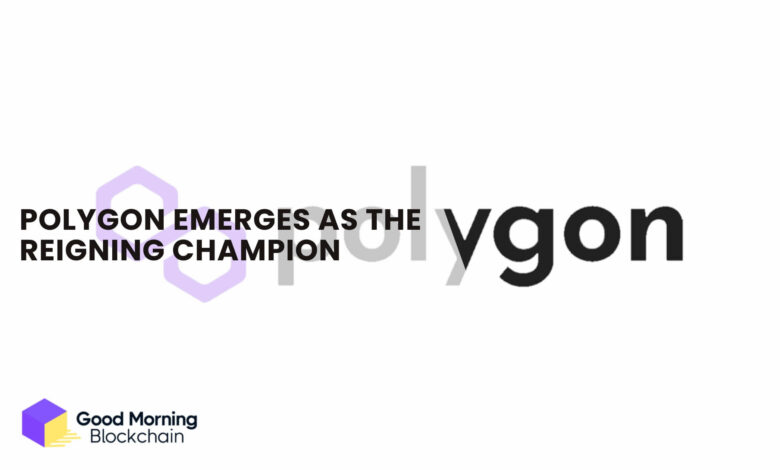 In an exciting turn of events, Polygon has emerged as the new leader in the blockchain industry, surpassing even Ethereum in terms of popularity and adoption. Wyatt, a prominent figure in the crypto community, shared this groundbreaking news, revealing that the Polygon team is actively working on long-term protocol plans to empower developers and provide them with greater autonomy.
The statistics speak for themselves, showcasing Polygon's impressive rise. While Ethereum enjoyed immense popularity and a loyal user base in 2022, Polygon's dominance has taken center stage. The latest data highlights a significant increase in Polygon's popularity, soaring from 23% in 2022 to an impressive 41% in the first quarter of 2023. This surge has caught the attention of major players in various industries, including Nike, Reddit, and Starbucks, who have shown a keen interest in Polygon.
NFT Tech's statistics reveal that Immutable X stands as the second most popular blockchain after Polygon, while Palm and a few other contenders secure the third and fourth positions, respectively.
Moreover, Polygon has witnessed remarkable growth and an unprecedented surge in transaction volume on its zkEVM network, reaching record-breaking levels. The week-over-week increase in total value locked (TVL) has seen a staggering 70% jump, marking an extraordinary milestone since its inception. As of now, Polygon's TVL stands at an impressive $977.97 million.
Notably, Polygon achieved another significant feat by setting a new record for the highest transaction volume in a single day, exceeding 13,000 transactions on May 14. While other blockchains experienced surging transaction costs during the frenzy surrounding meme currencies like Bitcoin, Polygon stood out with reduced fees, even during periods of intense activity.
This remarkable achievement has had a direct impact on the price of Polygon's native token, MATIC, which has seen a 3.7% increase in the last twenty-four hours. At the time of publication, MATIC is trading at $0.8813, according to CoinMarketCap.
The ascent of Polygon as the leading blockchain of 2023 signifies a monumental shift in the crypto landscape. With its growing popularity, innovative solutions, and surging transaction volumes, Polygon is cementing its position as a force to be reckoned with in the ever-evolving world of cryptocurrencies.