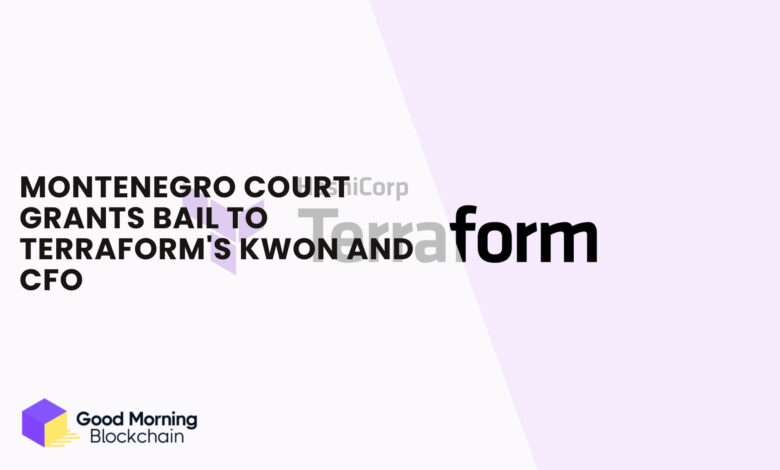 In a significant development, a court in Montenegro has agreed to release Do Kwon, the co-founder of Terraform Labs, and Han Chang-joon, the former CFO, on bail. The court stipulated that both individuals would be confined to their homes and required to pay a bail amount of 400,000 euros each.
Do Kwon had been evading authorities for several months following the downfall of Terra, the organization behind the algorithmic stablecoin TerraUSD, which experienced a significant decline last year.
Kwon and Chang-joon were accused by Montenegro prosecutors of using fraudulent passports from Belgium and Costa Rica, charges to which they have pleaded not guilty.
The arrest warrants for Kwon were initially issued in South Korea in September, and he was subsequently apprehended in March. Under Montenegrin laws, the use of forged documents can carry a penalty of up to five years in prison.
TerraUSD, an algorithmic stablecoin that employs market incentives to maintain price stability, suffered a severe crash, resulting in substantial financial losses almost a year ago. The cryptocurrency was once the largest algorithmic stablecoin before its value plummeted.
Following Terra's collapse, the US Securities and Exchange Commission (SEC) charged Terraform Labs and Kwon with investor fraud, alleging that they repeatedly misled investors by falsely claiming that the tokens would appreciate in value.
The SEC complaint also shed light on other incidents within the company, including an instance in May 2021 when TerraUSD deviated from its peg. The regulator revealed that Kwon privately discussed with a third party the purchase of a significant amount of UST (Terra's stablecoin) to restore its value to $1.
The SEC criticized Kwon and the company for publicly touting the restoration of the $1 UST peg as a victory for decentralization while omitting the involvement of a third party in the process.
The legal proceedings in Montenegro and the SEC's actions against Terraform Labs and Kwon underscore the challenges and controversies surrounding TerraUSD and its associated entities. The fallout from the stablecoin's decline continues to reverberate within the crypto community.