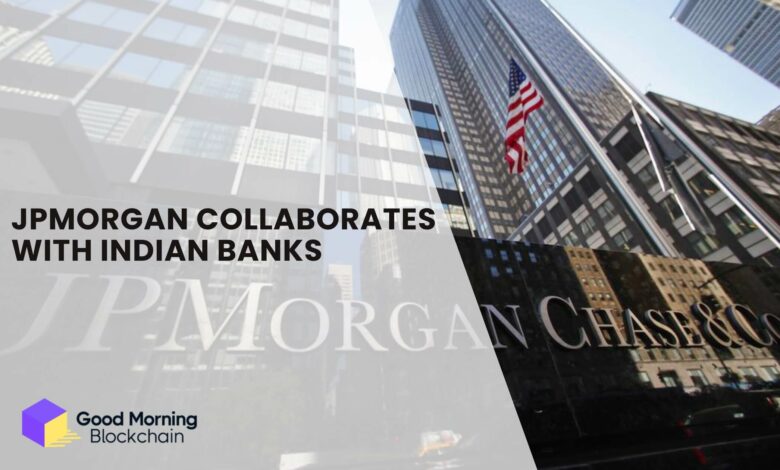 In a bold move to boost the growth of Gujarat International Finance Tec-City (GIFT City), JPMorgan has teamed up with six prominent Indian banks to launch a blockchain-powered platform for interbank dollar settlements.
GIFT City, a project initiated by the Indian government, aims to establish a thriving financial hub that can rival global centers like Singapore, Hong Kong, ADGM, and Dubai's International Financial Centre.
The pilot project, set to commence in the coming months, will involve a consortium of banks that includes HDFC, ICICI, Axis, Yes, IndusInd, and JPMorgan's banking unit located within GIFT City.
The collaboration's main objective is to leverage blockchain technology to expedite and streamline interbank dollar transactions, a process that currently takes hours using traditional systems. By harnessing blockchain's power, these transactions can be executed almost instantly, enhancing the speed and efficiency of financial operations.
JPMorgan's blockchain platform, Onyx, will play a vital role in enabling instant settlements, offering 24×7 transaction processing capabilities aligned with the operating hours and time zones of the GIFT City banks. The utilization of Onyx will empower the banks to enhance their competitiveness on the global stage, providing seamless and rapid transaction settlements.
The pilot project is scheduled for launch on June 5, pending approval from the International Financial Services Center Authority. Onyx, developed by JPMorgan in 2020, is specifically designed for wholesale payment transactions. With a track record of processing around $700 billion in short-term loan transactions, Onyx has proven its reliability and efficiency.
JPMorgan's decision to establish a presence in GIFT City aligns with other major global banks, such as Deutsche Bank and MUFG, recognizing the immense potential and opportunities presented by this emerging financial center.
This strategic partnership between JPMorgan and the Indian banks marks a significant milestone in the adoption of blockchain technology in the financial industry, opening doors to greater efficiency, speed, and global competitiveness for India's banking sector.