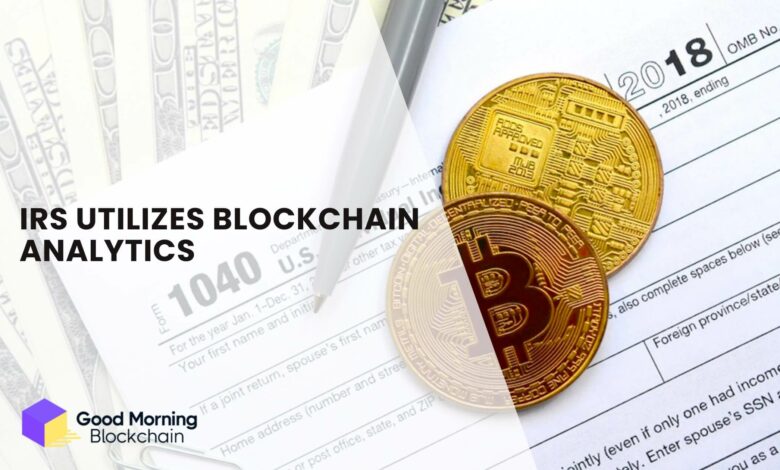 Blockchain analytics has played a crucial role in the United States Internal Revenue Service's (IRS) successful seizure of approximately $10 billion worth of cryptocurrency. This significant accomplishment was highlighted by IRS Criminal Investigations (IRS-CI) Chief Jim Lee during an exclusive interview with Cointelegraph at the Chainalysis Links conference in Amsterdam.
Chief Lee, who has been with the IRS for 28 years and has led the IRS-CI since 2020, provided insights into how the agency has been addressing financial crimes involving digital assets. Over the years, the IRS has seen a surge in criminal investigations related to cryptocurrencies landing on its agents' desks.
The IRS first delved into the cryptocurrency space in the early 2010s when Bitcoin began gaining prominence as an alternative decentralized form of value transfer. Initially focused on combating identity theft, the IRS expanded its efforts to investigate crimes involving digital currencies. To effectively understand, investigate, and prosecute these cases, the agency heavily relies on tools developed by private institutions.
Chainalysis, a prominent blockchain analytics firm established in 2014, has become an essential partner for the IRS. The collaboration between the IRS and Chainalysis has proven invaluable, providing the agency with the necessary infrastructure and tools to investigate cryptocurrency-related crimes. Lee emphasized that without these resources, their efforts would be nearly impossible.
The partnership allows the IRS to leverage blockchain analysis tools that trace cryptocurrencies and gather data from public blockchains and darknet marketplaces. This combination of data and technology empowers the agency's investigations. However, Lee acknowledges that investigating crimes involving digital assets is challenging and requires significant investments in people, data, and technology.
While the market value of the seized cryptocurrency has fluctuated since the time of seizure, the IRS faces the ongoing task of securely storing and managing billions of dollars worth of digital assets. The complexities of cryptocurrency custody, including storage methods and safeguarding seed phrases, become even more critical when dealing with substantial sums of value.
The success of the IRS-CI investigations is evident in its contributions to the U.S. Treasury asset forfeiture fund, making it a leading contributor in recent years. Notable accomplishments include the seizure of $3.6 billion associated with the 2016 Bitfinex hack.
Additionally, part of Chief Lee's visit to Europe in May 2023 involved facilitating training sessions for over 60 Ukrainian officials from various law enforcement agencies. The IRS-CI also donated Chainalysis Reactor licenses to Ukrainian law enforcement, aiming to enhance their capabilities in blockchain and cryptocurrency tracing, particularly in the context of the ongoing Russian-Ukrainian conflict.
The IRS's use of blockchain analytics has proven instrumental in combating cryptocurrency-related crimes, ensuring the integrity of the financial system, and facilitating successful investigations and asset recoveries. The collaboration with Chainalysis and the agency's continued investment in data, technology, and skilled personnel will further strengthen their efforts in this evolving landscape of digital assets.