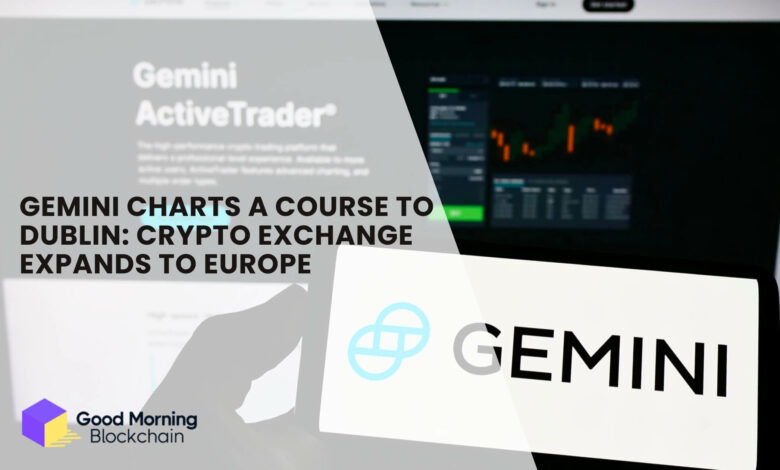 Gemini, the crypto exchange founded by the Winklevoss twins, has made a strategic decision to establish its European base in Dublin, Ireland, in response to shifting regulatory dynamics and the allure of Ireland's robust tech talent and regulatory framework.
With mounting regulatory pressure in the US prompting crypto firms to seek more favorable environments overseas, Gemini's choice of Dublin reflects its recognition of Ireland's strong regulatory system, deep talent pool, and thriving tech sector.
Cameron and Tyler Winklevoss announced their plans to expand Gemini's operations throughout Europe from their new Irish headquarters. While the US faces regulatory inconsistencies and legal challenges, as evidenced by recent SEC allegations against Gemini for unregistered securities sales, Cameron Winklevoss emphasized the need for a balanced approach that fosters innovation while ensuring compliance.
Despite calls for a ban on crypto advertising and a slight dip in cryptocurrency adoption among Irish adults, Ireland remains an appealing destination for crypto businesses. Binance, Kraken, and numerous fintech startups have already established a presence in the country.
Gemini already has an office in Dublin with 12 employees and holds a virtual asset service provider license granted by the Central Bank of Ireland. This move to Dublin aligns with Gemini's broader expansion plans, including the establishment of an engineering hub in India to tap into the local tech talent pool.
The recent adoption of the Markets in Crypto-Assets regulations in the European Union has paved the way for Gemini to expand its workforce and solidify its European presence. Cameron Winklevoss anticipates significant growth in the crypto industry with the rollout of these regulations, envisioning an explosion of innovation.
While Gemini will maintain its New York offices, establishing a European base in Dublin demonstrates a strategic approach to navigate regulatory challenges and ensure resilience in its global operations.
Gemini's presence in Dublin signifies its commitment to serving its European clientele seamlessly while adapting to the ever-evolving global crypto regulatory landscape. By leveraging Ireland's favorable conditions, Gemini aims to strengthen its position in the European market and continue driving innovation in the crypto industry.