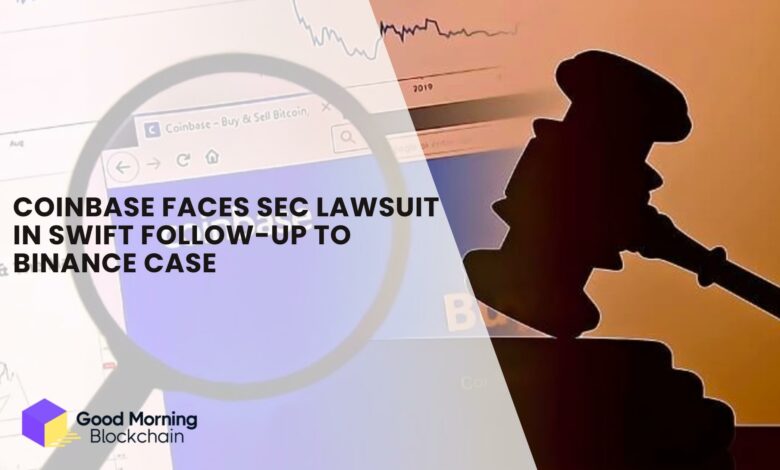 In a surprising turn of events, the US Securities and Exchange Commission (SEC) has filed a lawsuit against Coinbase, just hours after taking legal action against Binance. The complaint, which names Coinbase and Coinbase Global as defendants, alleges that the popular exchange has been operating in the US without proper registration as a broker, national securities exchange, and clearing agency since 2019.
The SEC's filing also targets Coinbase's Staking Program, claiming that it involves securities. The program includes five stakeable crypto assets, including Ethereum (ETH), Cosmos (ATOM), Solana (SOL), and Tezos (XTZ). Additionally, the lawsuit asserts that several tokens traded on Coinbase, such as SOL, DASH, FLOW, ADA, AXS, FIL, SAND, MATIC, CHZ, ICP, NEAR, VGX, and NEXO, should be classified as securities.
As news of the lawsuit broke, the price of Bitcoin (BTC) experienced a sharp drop, falling to $25,500 in a matter of minutes. This development also had a significant impact on Coinbase's stock, which saw a 16% pre-market decline.
SEC Chairman Gary Gensler commented on the lawsuit, emphasizing that Coinbase's alleged failures have deprived investors of essential protections against fraud and manipulation. Gensler highlighted the importance of regulatory oversight, including disclosure requirements, safeguards against conflicts of interest, and routine inspections by the SEC.
However, the SEC's legal action against Coinbase has raised questions within the crypto community. Critics wonder how the exchange could have operated without registration, especially considering that the SEC approved Coinbase's public listing in April 2021. Some argue that the lawsuit may be an overreach by the SEC, seeking to assert control over other regulatory bodies rather than prioritizing investor protection.
This lawsuit follows closely after the SEC's case against Binance and its CEO, Changpeng Zhao, which alleged securities law violations and the improper handling of user funds. Binance has firmly denied these allegations, suggesting that the SEC's actions are motivated more by a desire for power than genuine concern for investor welfare. The legal battle between regulators and crypto exchanges continues, leaving many to question the future landscape of the cryptocurrency industry.