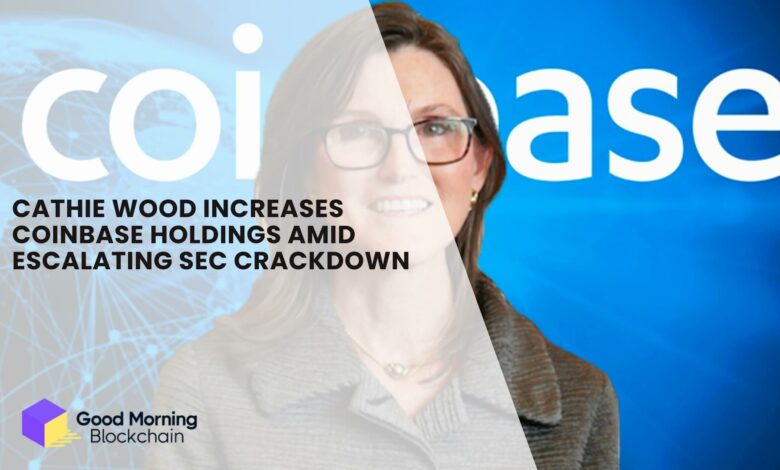 Coinbase faced a sharp decline of 21% in its shares following the SEC's allegations of operating an illegal exchange. However, Cathie Wood's Ark Investment Management saw this as an opportunity and acquired 419,324 shares of Coinbase stock, according to Bloomberg data.
Despite the challenges faced by the crypto industry and increasing regulatory scrutiny, Ark Investment remains one of the largest holders of Coinbase stock. The firm has strategically increased its stake in Coinbase over the past year, taking advantage of market dips.
On June 6, the SEC accused Coinbase of violating regulations by facilitating the trading of unregistered securities. In response, Coinbase expressed its willingness to fight the case up to the Supreme Court.
The crackdown on Coinbase has extended to state authorities, with demands to cease its staking service in various jurisdictions. These demands require Coinbase to compensate clients for allowing their tokens to be used in blockchain transactions.
While Ark Innovation ETF, Wood's flagship fund, has performed well this year with a 37% gain, outpacing major indices, it experienced a significant decline of 67% last year.
As of March 31, Wood's company held over 11.7 million shares of Coinbase, representing 6.3% of the total shares outstanding. Wood has previously expressed her optimistic outlook on Bitcoin, expecting it to reach $1 million despite its current trading price of around $27,000.