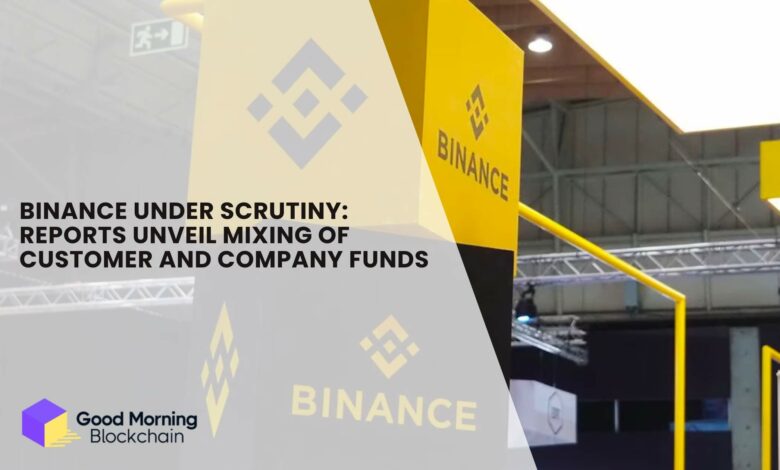 Binance, the renowned cryptocurrency exchange giant, has found itself entangled in controversy as reports surface suggesting the commingling of customer funds with company revenue, potentially violating financial regulations in the United States.
Anonymous sources have disclosed to Reuters that these alleged activities took place in 2020 and 2021, involving billions of dollars. One incident mentioned the combination of $20 million from a corporate account with $15 million from a customer account on February 10, 2021.
Former U.S. regulators, citing deficient internal controls within the exchange, argue that Binance may have put customer assets at risk by obscuring their precise location. The allegations have sparked concerns over the safety of funds on the platform.
However, Binance has vehemently denied the accusations, asserting that its accounts were solely intended for facilitating customer transactions.
According to reports, Binance extensively relied on Silvergate Bank as a key player in its financial operations. Allegedly, the exchange mingled customer funds with company revenues in a third Silvergate account, which were then converted into the dollar-linked token, Binance USD (BUSD).
Silvergate Bank has chosen not to comment on the matter. The bank announced its closure in March after experiencing substantial customer withdrawals during a period of upheaval.
In addition to these allegations, Binance is currently facing civil charges filed by the Commodity Futures Trading Commission (CFTC) for allegedly structuring entities and transactions to evade U.S. regulations. The Department of Justice (DOJ) is also conducting an investigation into the exchange's potential involvement in money laundering and sanctions violations.
Reuters' investigation highlights Silvergate Bank's focus on cryptocurrency lending and its willingness to provide banking services to crypto-related companies. It also sheds light on Binance's establishment of offshore accounts, a response to heightened scrutiny from U.S. regulators regarding cryptocurrency exchanges.
Recently, the CFTC filed a lawsuit against Binance, accusing the platform of engaging in unlawful transactions.
According to sources and documentation obtained by Reuters, Binance reportedly utilized a Latvian-registered business called Merit Peak to funnel billions of dollars in customer funds onto its platform. Merit Peak would receive customers' dollars or euros into Silvergate Bank accounts, commingle them with other funds, and then use them to purchase Binance USD (BUSD), a stablecoin, on Binance. The exchange is alleged to have pocketed transaction fees and investment gains, taking advantage of the less regulated European financial ecosystem.
Following these operations, Binance purportedly transferred the stablecoins back into the Merit Peak account in exchange for dollars or other customers' funds for withdrawal.
To potentially evade tax authorities, Binance has reportedly shifted a portion of its operations to Lithuania, where its subsidiary Bifinity converts users' currencies into cryptocurrencies. However, the exact location of Binance's trading platform and its corporate tax payments remain undisclosed.
While Bifinity has become one of Lithuania's top corporate taxpayers, paying €42.5 million in taxes in 2022, the country has also initiated an investigation into Binance's unlicensed investment services, adding another layer of complexity to the situation.