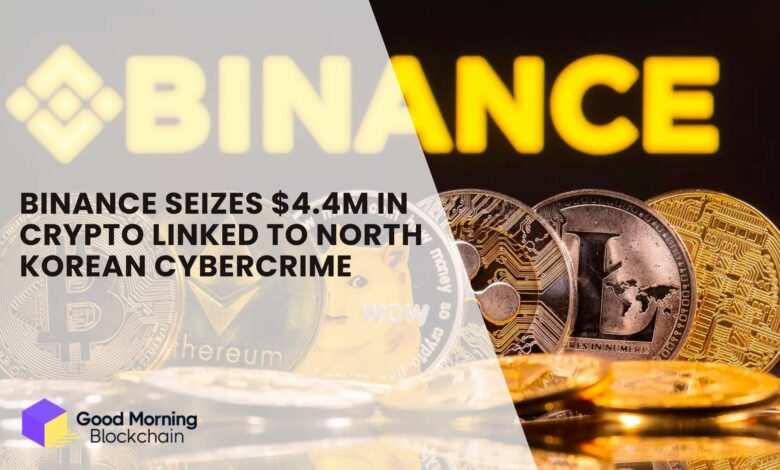 In an impressive display of collaboration, cryptocurrency exchange Binance has teamed up with US law enforcement agencies to seize $4.4 million worth of crypto assets associated with cybercrime organizations operating in North Korea.
Binance took to Twitter on May 25 to announce that its investigations team worked closely with US authorities to disrupt the illicit revenue-generating activities of four now-sanctioned entities based in North Korea.
These efforts were carried out in strict compliance with lawfully served warrants and involved close cooperation with law enforcement, according to Binance.
The Department of the Treasury's Office of Foreign Assets Control (OFAC) had previously imposed sanctions on four entities and one individual involved in malicious cyber activities that supported the Democratic People's Republic of Korea (DPRK) Government.
The sanctioned entities included the Chinyong Information Technology Cooperation Company, Pyongyang University of Automation, the 110th Research Center, and the Technical Reconnaissance Bureau.
The Chinyong company is notorious for employing thousands of highly skilled IT workers worldwide who are allegedly involved in generating revenue to support illegal weapons of mass destruction (WMD) and ballistic missile programs.
These workers are believed to use fake or stolen identities to secure IT positions overseas, including in the technology and cryptocurrency sectors. The payments they receive for their work are then laundered back to North Korea through crypto exchanges.
The OFAC sanctions also targeted an individual named Kim Sang Man, who is suspected of being involved in salary payments to family members of Chinyong's overseas worker delegations. Kim is also accused of receiving $2 million worth of cryptocurrency by selling IT equipment to DPRK-affiliated teams in China and Russia.
The Technical Reconnaissance Bureau, another sanctioned entity, is known as a key driver of the DPRK's offensive cyber tactics and tools. It oversees various departments, including those associated with the notorious Lazarus Group.
The Lazarus Group has been linked to numerous cyberattacks on cryptocurrency and blockchain projects in recent years. Notably, they were responsible for the $620 million hack on the Ronin Bridge of Axie Infinity in March 2022.
Binance's involvement in combating cybercrime goes beyond this recent operation. In late April, Binance CEO Changpeng Zhao revealed that the exchange had successfully recovered $5.8 million from the Lazarus Group after identifying suspicious transactions involving illicitly obtained funds.