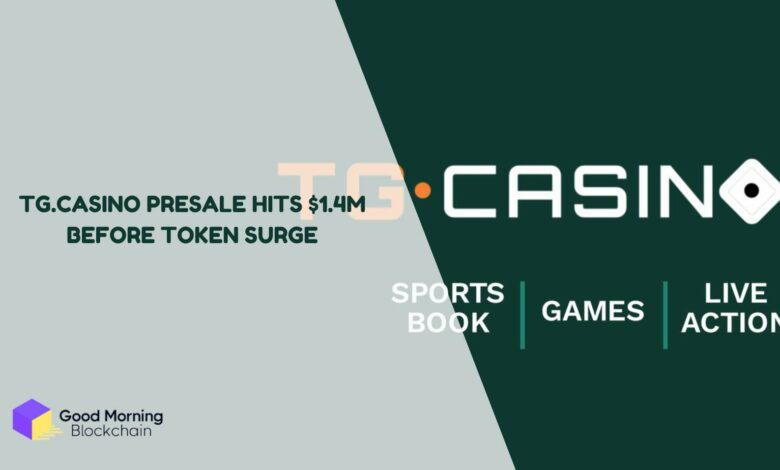 In another news combining the world of web3 and web2, a Telegram-based crypto casino protocol, has raised over $1.4 million in the presale of its native token, $TGC, in just two weeks.
The presale, which started on October 6, 2023, has attracted huge investor interest, as the price of $TGC is set to increase by 10% from $0.125 to $0.1375 on October 21, 2023.
TG.Casino is one of the most promising projects in the emerging GambleFi sector, which combines the innovation of decentralized finance (DeFi) and the entertainment of online gambling.
TG.Casino gives access to various casino games, such as slots, roulette, blackjack, and poker, using crypto tokens where participants can earn rewards from playing games, holding tokens, and participating in the platform's governance.
TG.Casino is powered by blockchain technology and integrated with Telegram, a popular messaging app with over one billion users worldwide.
This integration allows its users to access the platform easily and conveniently without downloading any additional software or completing any KYC procedures.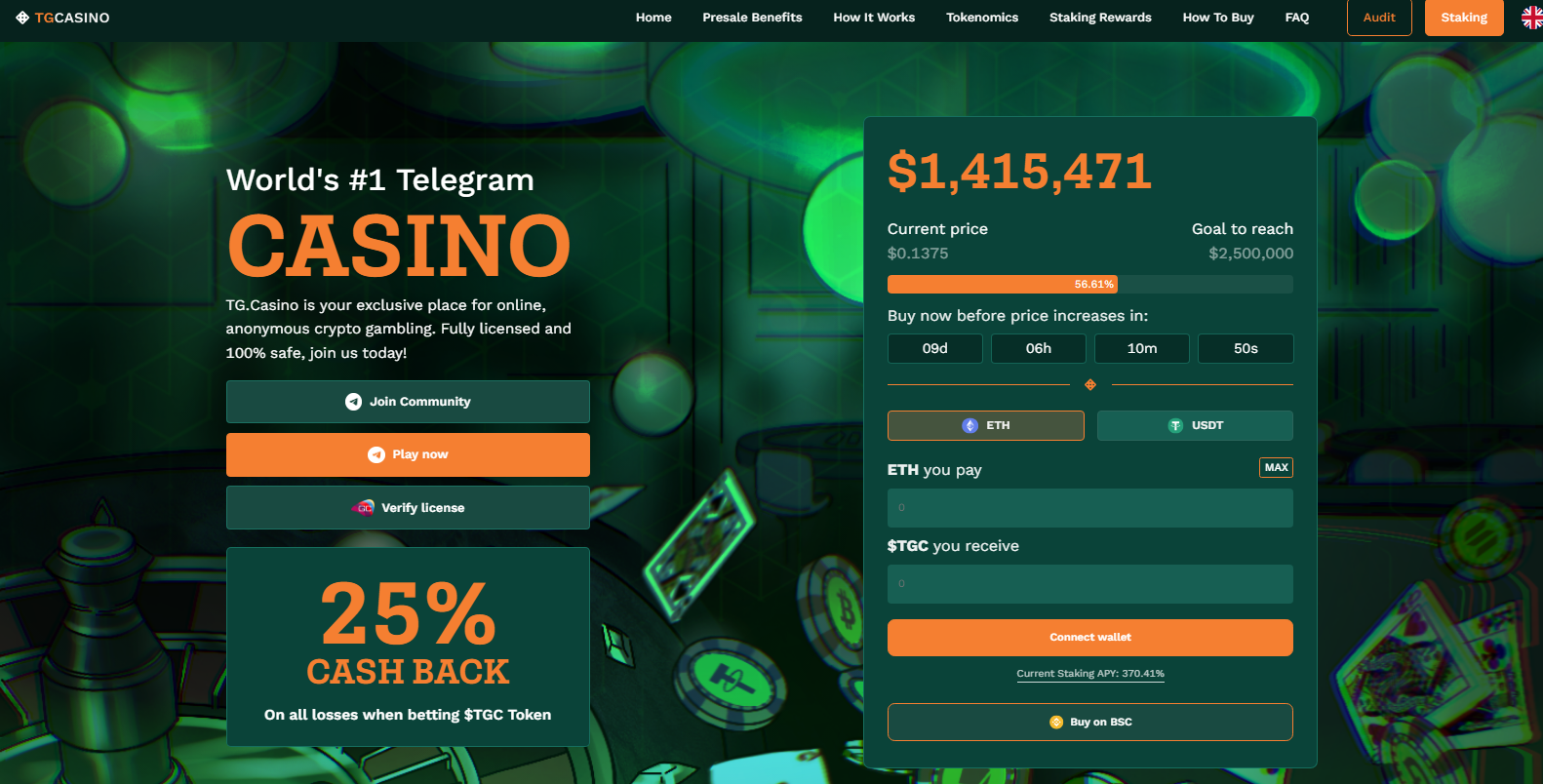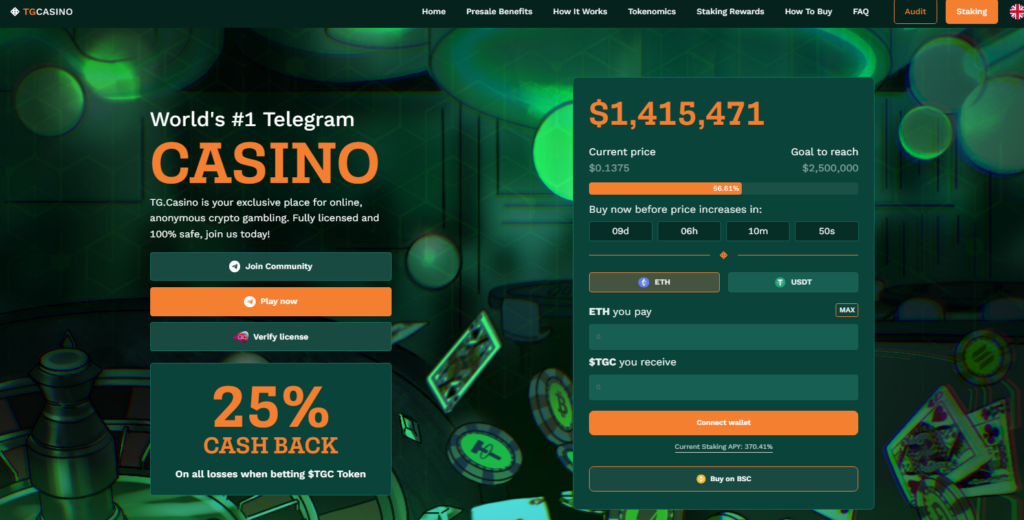 The presale of $TGC is conducted on the TG.Casino website to buy tokens using ETH or USDT.
It also offers an incentive program for users who buy $20 worth of tokens, as they will receive an extra $5 worth of tokens.
There are also chances to unlock up to 10 boxes with a 33% discount on deposits. The boxes within, contain random amounts of tokens, ranging from 0.01 to 100 tokens.
The presale is expected to end on November 6, 2023, or when the hard cap of $2.5 million is reached. After the presale, the tokens will be listed on various exchanges and platforms.
Furtermore, the tokens will also be used to power the platform's features and services later.
TG.Casino has received positive feedback and endorsement from various crypto influencers and experts, who have praised the platform's unique value proposition and potential.
One of the notable supporters of TG.Casino is cheatcoiner.eth, a popular crypto influencer with over 100k followers on X.
See also: Telegram Launches Crypto Wallet Built on TON Blockchain