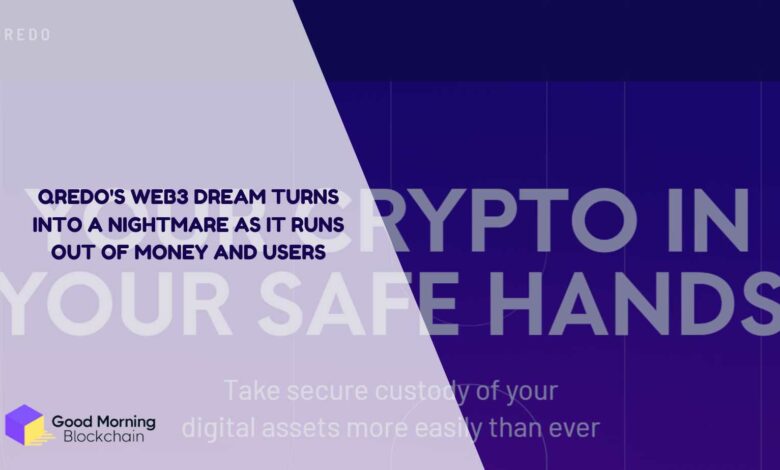 Qredo is currently facing a financial crisis that has forced it to lay off half of its staff and seek new funding sources.
The company, which raised $16 million in a private token sale led by Coinbase Ventures in July 2021, is reportedly down to six months of runway and struggling to generate revenue,
According to sources familiar with the situation, Qredo has cut 50% of its staff, including engineers, marketers, and business development managers, in the past two weeks.
The company has also reduced its operational costs by moving its headquarters from London to Estonia and shutting down its offices in Singapore and New York.
Previously, Foresight News reported that Qredo had already laid off about 50 employees, saving around 35% of its annual expenses.
This occurred at the end of September and there are supposedly predicted to be more layoffs before December.
Dan Tapiero's 10T Holdings, the main investor in Qredo's series funding is helping with these efforts.
Qredo's financial woes come at a time when the web3 industry is booming, with record levels of venture capital flowing into blockchain and crypto startups.
According to CB Insights, Web3 startups raised $17.6 billion in the third quarter of 2021, up 377% from the previous quarter and surpassing the total amount raised in the entire year of 2020
However, Qredo has faced several challenges in gaining traction in the competitive web3 market.
One of them is the low adoption of its native token, QRDO, which powers its network and gives users to access its services.
QRDO, which launched on several exchanges in October 2021, has seen its price drop by more than 80% since then, from $0.12 to $0.02 at the time of writing.
The token's market cap is currently around $12 million, far below its initial valuation of $200 million.