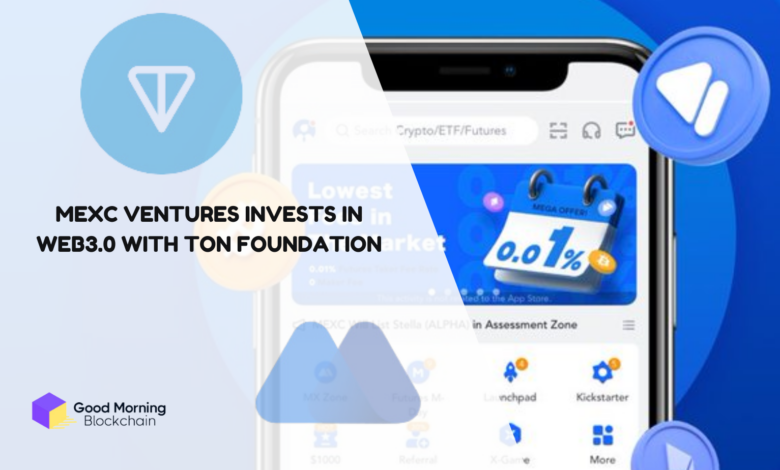 MEXC Ventures, a subsidiary of the global cryptocurrency exchange MEXC, has announced a major investment in The Open Network (TON), a blockchain platform that was initially designed by Telegram.
The investment is the largest layer-one investment that MEXC Ventures has ever made, and it comes with a strategic partnership with TON Foundation, the non-profit organization that supports the development and growth of the TON ecosystem.
The partnership aims to promote global Web 3.0 accessibility by lowering the barriers to entry for users and developers. MEXC Ventures will support TON-based projects, such as Megaton Finance, TONPlay, Fanzee, and Sonet, with funding and marketing services.
MEXC's exchange will also introduce zero-percent trading fees for Toncoin, the native cryptocurrency of TON, and plan to provide a TON collateral lending service in the near future.
TON Foundation acts as a bridge between nearly 800 million monthly active Telegram users and Web 3.0, granting them to access decentralized applications (DApps) and true asset ownership.
The foundation is committed to transforming TON into an accessible platform that integrates seamlessly with Telegram, making crypto feel indistinguishable from social media for users.
With the support of MEXC Ventures, TON Foundation's goal is to catalyze the creation of a Web 3.0 ecosystem within the Telegram app, transforming the social messenger platform into a massive traffic entry point for easy access to crypto assets.
To date, the TON ecosystem boasts a multitude of applications, spanning wallets, DeFi protocols, decentralized exchanges (DEXs), games, NFTs, cross-chain bridges, and social, giving it a well-established foundational infrastructure.
Additionally, a portion of Toncoin has been allocated to the TON Foundation to encourage and support the development of the ecosystem.
Steve Yun, president of TON Foundation, said:
"We are thrilled to have MEXC Ventures as our strategic partner. Their investment and support will help us accelerate the adoption and innovation of The Open Network. We believe that TON has the potential to become one of the most influential blockchain platforms in the world, and we look forward to working with MEXC Ventures to make that happen."
MEXC Ventures has invested in several prominent projects in the crypto space, such as Solana, Avalanche, Polygon, Serum, Terra, and more….
They are a venture capital firm that focuses on investing in blockchain projects that have strong fundamentals and high growth potential.
They are also acquired with MEXC's global cryptocurrency exchange MEXC, which has over 6 million users worldwide and offers over 850 trading pairs.
Katherine Deng, vice president of MEXC Global Exchange and head of MEXC Ventures said this in a statement in response to the situation:
"We believe that TON is one of the most promising layer-one blockchain platforms in the industry, with a huge user base and a vibrant ecosystem.
We are impressed by the vision and execution of TON Foundation, and we are confident that they will deliver a world-class product that will benefit millions of users around the world."
See also: Telegram Launches Crypto Wallet Built on TON Blockchain