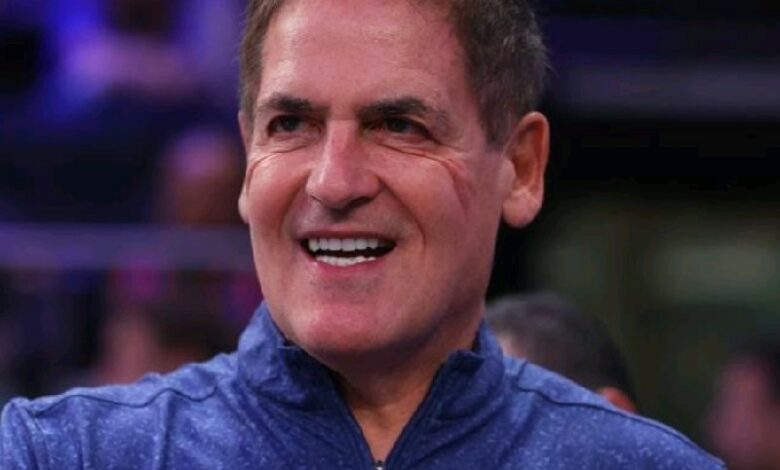 Mark Cuban, a prominent American investor and owner of the NBA's Dallas Mavericks, has fallen victim to a hack and lost approximately $870,000 in the process.
This is the second hit to a prominent and high figure within a space of three weeks.
Recently, Vitalik Buterin, Ethereum's co-founder's wallet was also compromised which led to the loss of over $700,000 in tokens.
According to Mark Cuban, "I'm pretty sure I downloaded a version of MetaMask with some sh-t in it."
He also made note of the fact that MetaMask crashed on his PC a few times before he quickly locked all his assets and transferred the rest of the tokens to Coinbase.
Phishing scams are a form of attack where the hacker tricks the user into revealing certain private information by the installation of malware and ransomware into their devices.
In his case, he was clearly tricked into installing a prototype of Metamask wallet which probably contained some malware installed by the hacker.
This news was first received on X when a user, @WazzCrypto uploaded a tweet where he said: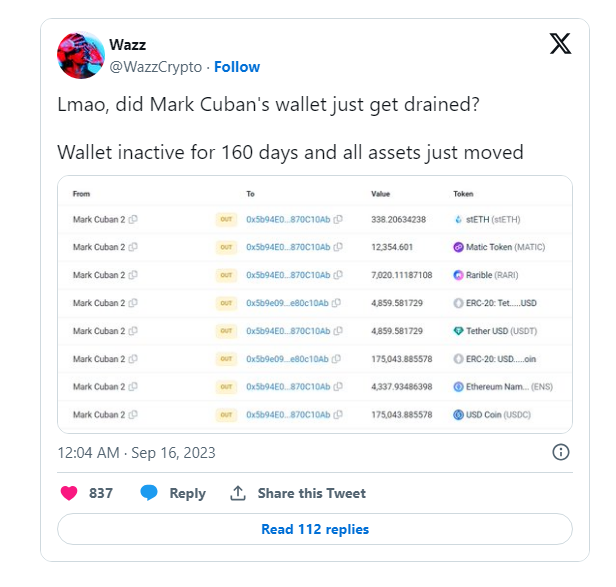 This incident serves as a reminder that not even individuals with substantial resources and high-profile status are immune to hacks and data breaches.
"I went on MetaMask for the first time in months. They must have been watching," Cuban also claimed talking to the news outlet, DL News.
The incident has since sparked a wave of discussions within the crypto community on the emphasis of the need for robust security measures and increased awareness
The hack on Mark Cuban's wallet also underscores the necessity for regulations within the web3 space especially within decentralized transactions.
This incident serves as a stark reminder that the web3 space is not without its risks, even for high-profile figures like Cuban, known for his crypto enthusiasm.
However, it also serves as a call to action for individuals to prioritize security, explore cutting-edge wallet solutions, and remain vigilant in protecting their digital assets.