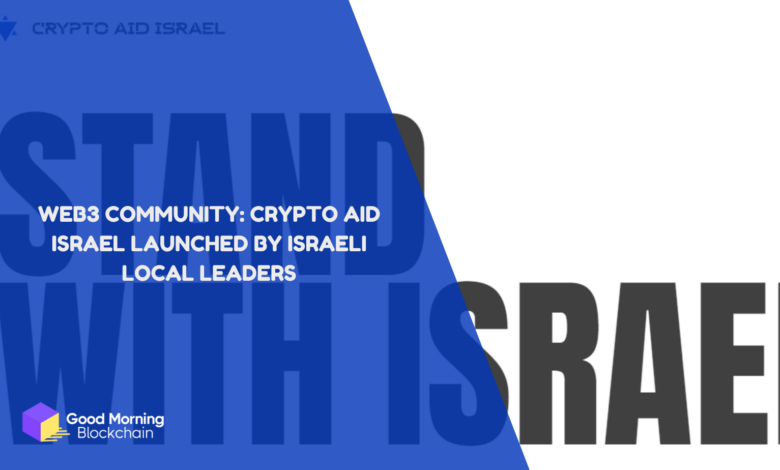 In the wake of the recent attacks by Hamas terrorists that have killed hundreds of Israelis and displaced thousands more, a group of local leaders in the Web3 and crypto space have launched a global fundraising campaign to provide humanitarian aid to the affected citizens.
The web3 community, called Crypto Aid Israel, combines the power and speed of cryptocurrencies to deliver relief and support to the Israeli people in their time of need.
The funds raised by Crypto Aid Israel will be used to provide food, shelter, hygiene products, medical supplies, and other essentials to Israeli families who have lost their homes or have been forced to flee from the rocket attacks.
The community uses a a multi-signature wallet managed by Fireblocks, that can accept donations in various forms of crypto assets, such as Bitcoin, Ethereum, USDT, USDC, and more.
Also, to ensure transparency in the process, the wallet also requires at least four out of seven signers to approve any transaction before it can be processed.
Crypto Aid Israel hopes to raise awareness and solidarity for the plight of the Israeli people among the global crypto community and beyond.
The organization has already warned about phishing attacks and fraudulent links. It urged donors to double-check and only use wallet addresses on its website.
Partners in the project include 42Studio, MarketAcross, Collider Ventures, CryptoJungle, Nilos, Blockchain B7, Efficient Frontier, Ironblocks, and the Israel Blockchain Association.
See also: Binance's $3 Million Crypto Donation: CZ Responds to Critics
To view more information on how to donate and how to verify the authenticity of wallet addresses, visit the Crypto Aid Israel's website to find out more information.
On the website, you can also view the list of partners and supporters. The organization plans to continue its fundraising efforts until the situation in Israel improves.