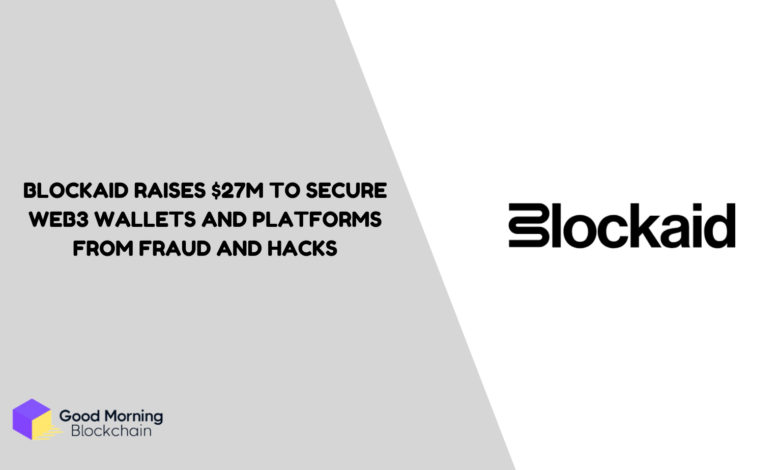 Blockaid, a Web3 security startup based in Israel, announced today that it has raised $27 million in a Series A funding round led by Ribbit Capital and Variant, with participation from Cyberstarts, Sequoia Capital, and Greylock Partners.
The company plans to use the new capital to expand its product offerings, customer base, and team, as well as to tackle the ongoing security challenges in the web3 space.
Blockaid was founded in 2022 by former members of Israel's Unit 8200 cyber intelligence unit, with extensive experience in cybersecurity and blockchain.
The company provides a security layer for Web3 wallets, such as Metamask, Opensea, Rainbow, and Zerion, that helps users verify the authenticity of transactions and prevent fraud, phishing, and hacks.
According to Blockaid, web3 users are exposed to various security risks, such as malicious websites, fake smart contracts, spoofed addresses, and compromised devices.
These risks can result in the loss of funds or personal information, as well as damage to the reputation and trust of the Web3 ecosystem.
The security company claims that its solution can reduce the fraud rate by up to 90% and increase the conversion rate by up to 30% for web3 platforms.
Blockaid also provides users with educational content and best practices on how to stay safe in the Web3 space.
Blockaid is one of the first companies to focus on Web3 security, a niche that is expected to grow rapidly as more users and platforms adopt decentralized technologies.
According to a report by Chainalysis crypto-related crime accounted for $10.5 billion in losses in 2021, up from $4.5 billion in 2020.
The report also estimated that there are over 100 million active crypto users worldwide, a number that is likely to increase as more mainstream applications emerge.
The Series A funding round follows Blockaid's seed round of $5 million which was raised in June 2021 from Cyberstarts and other angel investors.
View the press release here.