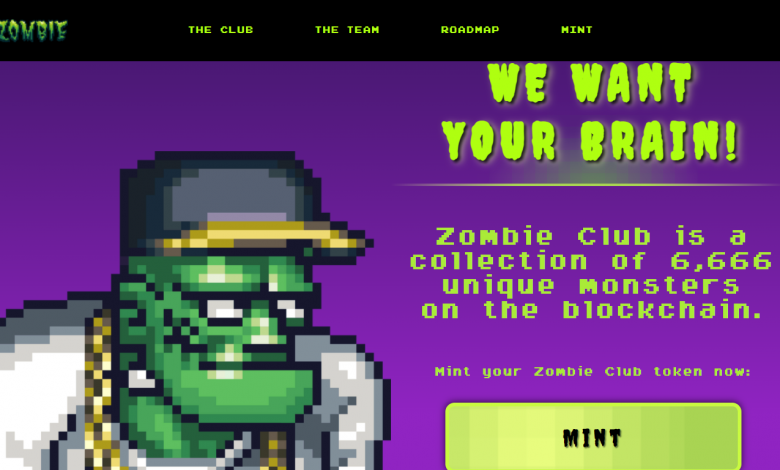 If you're hungry for zombie-themed NFTs, there's no need to look further than ZombieClub Token NFT! It's one of the hottest NFT collections that's been creating a buzz in the block. Apart from its funky art form and the promising business, the developers are proposing to its community, it's one to watch for 2022's hottest NFT drops.
Curious to find out more? Continue reading below!
About ZombieClub Token NFT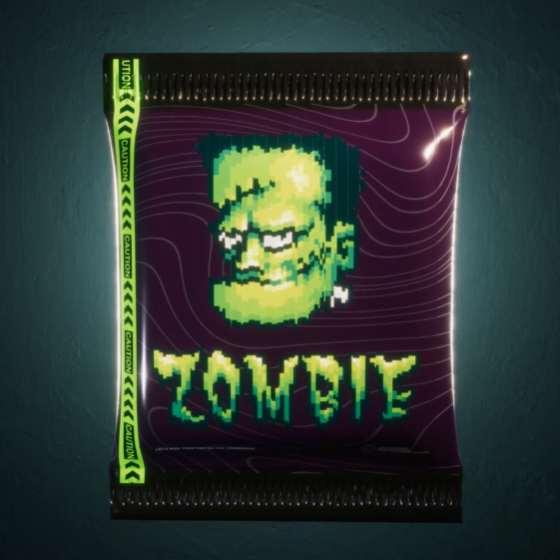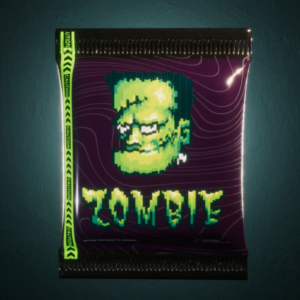 ZombieClub is an NFT project and brainchild of Shawn Yue, a Hongkongese actor, who broke the record recently in the non-fungibles and blockchain world as the top-rated NFT project in the OpenSea platform.
The project consists of 6,666 unique zombies owned by over 3,800 members. The tokens are stored in the Ethereum blockchain with many of its members with an active following on various groups dedicated to the community, such as in Twitter and its official Discord server.
ZombieClub Token NFT Roadmap
The roadmap for this non-fungibles project is further bulleted in a 5-point process as stated below:
Outbreak – the developers will create 6,666 tokens which members can buy not just for art but as a utility tokens for future use.
Turn – the "secret sauce" of the zombie club. Each member will be guided by the team regarding tokenomics through workshops or seminars.
Devour – the developer team will work closely with partners for the blockchain technology project with different tokens and projects in the pipeline like an upcoming metaverse avatar drop platform.
Transmit – work with investors, entrepreneurs, and game developers for the creation and promotion of in-house content publication
Mutate – create more collaborations and projects, which may include new drops in the future.
ZombieClub Token Utility?
As with many metaverse assets and non-fungibles collections online, like the smash hit, CryptoKitties NFT, the ZombieClub token shares similar attributes for the token's utility.
Owners of the token, may have exclusive access to social events and partnerships with influencers and brands, be the first to know about initial releases of homegrown content which will be heavily promoted for better reach. They can also receive membership perks with partner projects within their unique communities plus the development of the metaverse in the pipeline.
The Creators of ZombieClub Token
The successful ZombieClub project started as a brainchild of Hongkongese actor Shawn Yue who recently set a world record with his online auction achieving the coveted top spot on the NFT space for a very short time.
Reading further from zombie.io, the development team's and its partners' description reads:
"We are four blockchain enthusiasts and collectors who first started digging into the NFT scene in early 2021. During that year, we collectively experienced more than enough rug pulls and FUD to put us six feet under. Only thing is, we forgot to stay dead. In fact, by the time we finally dug ourselves out one year later our portfolio was livelier than ever. And now we have awakened with a frightening hunger for more."
When to Mint ZombieClub Token NFT?
The minting of the tokens from the zombie club collection was launched on March 15, 9 PM, and became the top digital asset in less than 3 hours at OpenSea. With the presale being over, you can still buy your token from the trading platform and bid for it from users. Make sure to have a digital wallet when playing to buy.
Where to Buy a ZombieClub Token?
You can join the Zombie Club and own a token from this collection by availing it from one of the largest NFT marketplaces online, OpenSea. At present, it trades at a floor price of ETH 2.9 or US$9,545.50 as of this writing.
gmBlockchain's Thoughts
As one of the newer projects in the block, we're curious to see how the community will develop further. We speculate that like many non-fungible drops in the past, we'll see a game being developed in the pipeline with more collaborations with different art initiatives or solo artists for newer collections.
ZombieClub Token NFT has shown a promising start, and we'll definitely keep track of its growth.