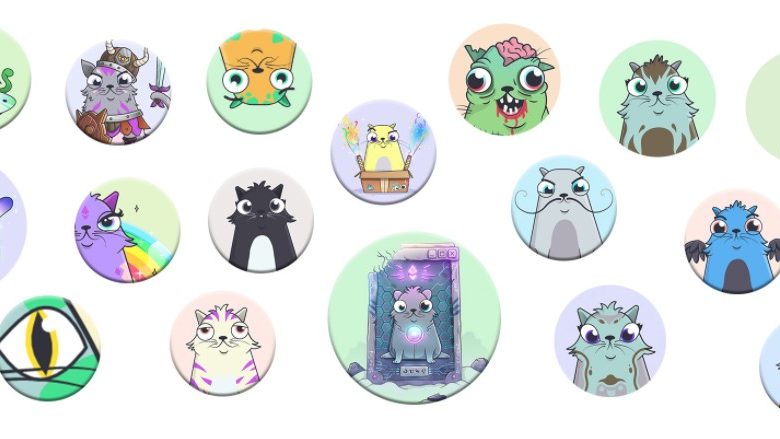 CryptoKitties NFT is just some of the biggest success stories when it comes to NFTs, starting its first foray in the crypto field in 2017. With a high trading volume and over a hundred thousand unique owners of these tokens, it's a no-brainer that this NFT ecosystem is definitely on the list of crypto investors and traders nowadays.
It's almost five years since it first launched in the world and CryptoKitties is still in the game. The gmBlockchain team is here to shed more light on the token and to determine whether it's still worth having in your crypto investment portfolio for 2022.
About CryptoKitties NFT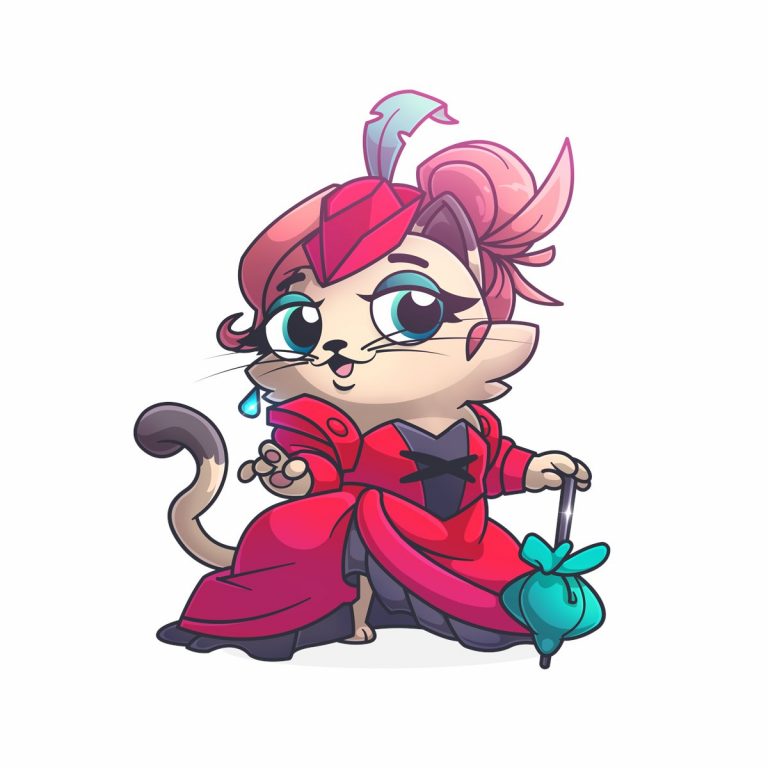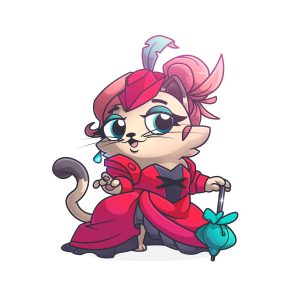 Released in 2017 by Axiom Zen with Dapper Labs handling the project, branching out as a separate entity. It is the world's first game built on the Ethereum network, meaning trading, selling, and buying are all done under the Ethereum blockchain.
To date, it is one of the most highly successful NFT projects with US$1.3 million in-game transactions in December 2017 alone, and its "Genesis" kitten fetching a record amount of 246 ETH or roughly US$113,000 the same year.
At present, there are over 2 million Kitties in the "Kittieverse" and 69,472 ETH in traded volume on the website. Interested collectors, traders, and players may consult the official website or Discord server to know more about this project.
CryptoKitties NFT Roadmap
The detailed roadmap for CryptoKitties NFT is outlined even further by the Dapper Labs team. You will see that the team is currently working on better gamification controls and curation, such as collection ordering, giving players more control over their collections, and collection description.
Also included in the pipeline is a campaign with a world-renown brand which would further increase the value of CryptoKitties in a possible collaboration of a limited or special edition collection. Players may also expect the company to release new collections featuring various artists, as well as added features that would allow you to interact and play with your Kitties.
CryptoKitties Utility?
Apart from being PFP (picture for proof) and digital art properties, CryptoKitties are great investment assets as their value is largely dependent on their unique traits. The rarer a "Kitty's" attribute is, the higher the prices it would fetch. You may also breed your Kitties to earn more ETH coins for every new cat you will breed—similar to how you would in real life when breeding and raising domesticated pets for trade.
You can trade and sell your CryptoKitties in the Ethereum blockchain as these tokens are saved under the token standard, ERC721. You may expand your investment by buying new cats from the catalog, where the creators release special edition CryptoKitties for collecting and trading purposes.
The Creators of CryptoKitties
The Ethereum-based Kitty tokens were first introduced in the metaverse in 2017 and were developed by the Canadian NFT developer company, Dapper Labs. Pioneering in the crypto space, the young start-up has invested heavily in the blockchain technology space to develop the digital experience for both traders and players.
It became successful in developing one of the world's first blockchain games in the form of CryptoKitties—creatures that can be bred, traded, sold, and collected by people in the metaverse. It currently has a robust portfolio of NFT projects collaborating with big brands such as the NBA (Topshot), Cheeze Wizards, with UFC on Flow currently in the pipeline.
When to Mint CryptoKitties NFT?
CryptoKitties NFT started minting tokens in 2017, with over 2 million CryptoKitties tokens minted ever since. Since CryptoKitties works in a gamified ecosystem similar to Cool Cats NFT and Clone-X NFT, you can breed your minted CryptoKitties and upgrade them until an interested player makes an offer to buy your Kitty.
Where to Buy CryptoKitties?
You can easily buy CryptoKitties straight from the CryptoKitties website. However, you must first create an account and use a digital wallet to store your NFT for your purchase, preferably MetaMask to transact your Ethereum coins. There's also a secondary market for these NFTs in the form of OpenSea, where you can trade or sell CryptoKitties NFTs here.
gmBlockchain's Thoughts
With nearly five years of solid experience and with more investors and partners joining the team, we'd say that CryptoKitties is still worth a try if you want to dip your toes in this NFT ecosystem. There are many new features in its roadmap that would increase its value long term. So it's best to consider CryptoKitties NFT for your portfolio.