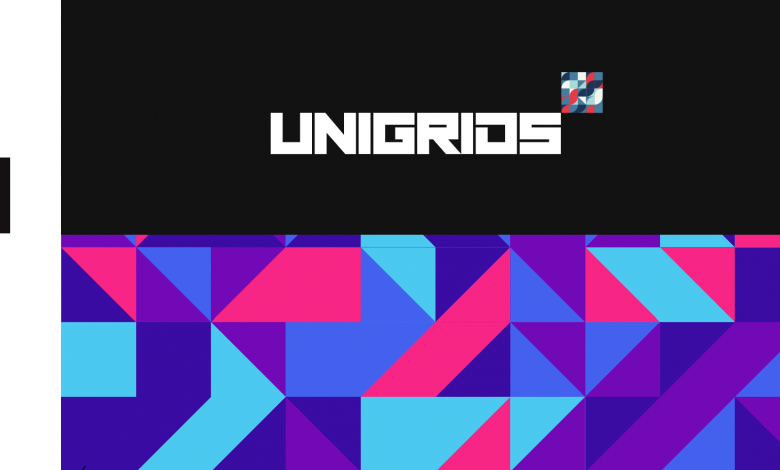 If you're in the market for NFT art made by talented digital artists, then perhaps Unigrids by Zeblocks NFT might interest you. Its unique geometric patterns and ingenious animation including generative music make it a compelling choice as part of your NFT portfolio. Read on to find out more.
About Unigrids by Zeblocks NFT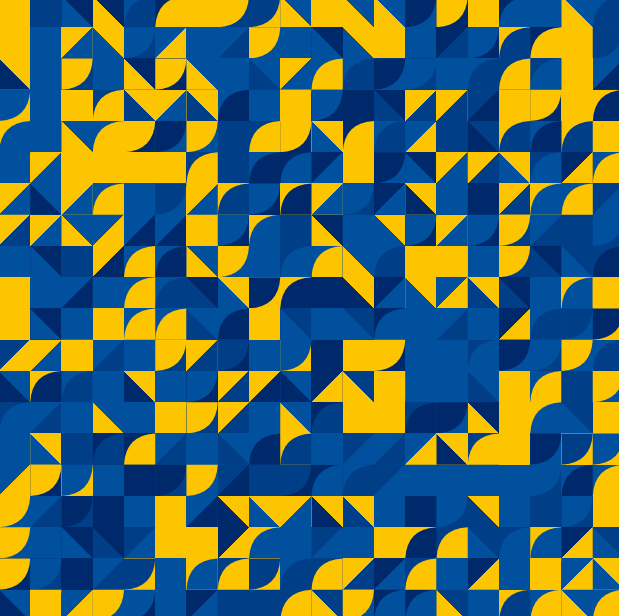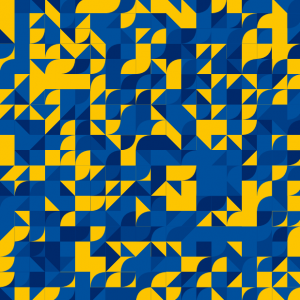 Considered as "the first 100% On-chain generative art & music project on the Ethereum blockchain," Unigrids is the latest addition to the number of growing fine art NFTs in the market, similar to releases by Justin Aversano.
The Zeblock team further describes this collection,
"Unigrids are the first collectible digital art pieces with sounds 100% stored on the Ethereum blockchain. Each Unigrid consists of 421 individual generated grids, ensuring each Unigrid is unique. Not only are Unigrids visually unique, but they also hide an ingenious animation and the first generated on-chain beat to enhance your experience."
Unigrids by Zeblocks NFT Roadmap
While there is no clear roadmap for the collection, we can safely assume that there may be future collections from the Zeblocks studio. This may involve Web 3.0 or metaverse, depending on the direction that they will be getting.
For Unigrids, however, the team did mention this statement:
"Be sure to hold onto your favorite piece as we will be adding interactive easter eggs for art owners, giveaways, and other engagement with the community."
Therefore, the possibility of future drops as its form of engagement may be underway. Check their Twitter for more updates.
Unigrids by Zeblocks Utility?
The Unigrids' visually unique aesthetic is one of its main highlights and functions as collectible digital art pieces, similar to priceless artworks like Pollock or Warhol. The only difference is that these are more interactive and are digital by nature.
The art initiative behind the project elaborates this further in their dedicated wiki stating that,
"Unigrids are an experiential piece of art, with a static image for printing, an animation, and companion beat – all generated and stored on the blockchain. You truly need to play around with Unigrids to understand their essence of them. Be sure to hold onto your favorite piece as we will be adding interactive easter eggs for art owners, giveaways, and other engagement with the community."
The Creators of Unigrids by Zeblocks
The team responsible for Unigrids is called Zeblocks. As described on their website:
"Zeblocks is where we host our professional and experimental projects. We are Guillaume & Sebastian – blockchain enthusiasts who have worked on multiple projects throughout our careers."
Their notable collection apart from Unigrids is called BeatBoxes, the first fully-immersive VR audiovisual generative art on the Ethereum blockchain.
The authors of the NFT project share this story about Unigrids on their site. They recall,
"In the summer of 2020, I (Guillaume) got very interested in non-fungible tokens (NFTs) and the idea of collectible art. I had the idea of animated SVGs existing entirely on the blockchain. I have always had a love of art. I am especially drawn to grids and tile patterns."
When to Mint Unigrids by Zeblocks NFT?
You can mint these collectible digital art pieces from NFT marketplaces like OpenSea right now. You must, however, own a wallet and buy some Ether. The most common wallets used by art owners and other NFT holders are called MetaMask and Coinbase. They can be traded for as low as ETH 9.75 or as high as ETH 169.96 or close to US$600,000.
Where to Buy Unigrids by Zeblocks?
You can buy Unigrids at the largest online marketplace for NFTs, OpenSea. The platform holds 421 items from the collection at present. Each experiential piece varies in price but the average floor price for these crypto art pieces is ETH 9.75 or over US$35,000.
gmBlockchain's Thoughts
The art world has really come a long way in recent years while still retaining its essence. Developers like Zeblocks are able to enhance the overall experience of art enthusiasts appreciating different artistic media, by incorporating different factors in play. That alone makes Unigrids by Zeblocks NFT a worthy NFT for your consideration.