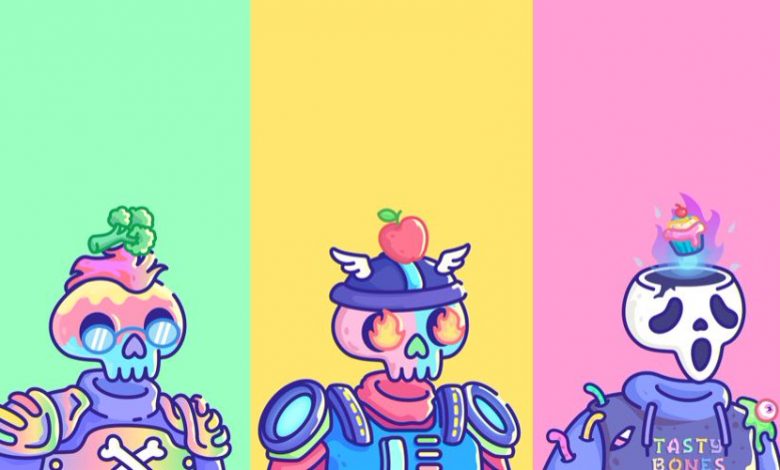 If you're curious to know more about the latest on the Tasty Bones NFT collection, you certainly clicked the right page! It's one of the most highly anticipated NFT projects in the past year, and 2022 proves to be an exciting year for the NFT project as well as crypto markets, influencers, and collectors alike are eyeing these colorful skeletal avatars as a hot collector item for this season.
We're sure that you can't wait to hear about what most people peg as the next Doodles NFT. Don't miss what gmBlockchain has to say about this alongside key details that you should watch out for. Keep on reading below!
About Tasty Bones NFT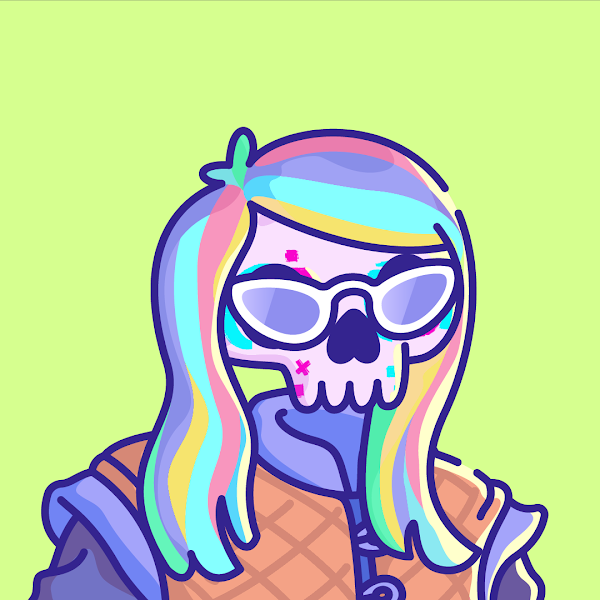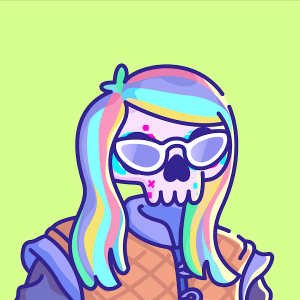 The Tasty Bones collection features skeletal characters from the Land of the Dead who need to venture to the Land of the Living to collect food and fetch food offerings and deliver them to their respective souls back to the Land of the Dead. However, the first food offering voyage might prove to be tough as evil spirits are trying to steal food offerings from the Land of the Living.
Its adventure-like premise is compared with Wolf Game while its art & design is often dubbed by people as the "next Doodles." At present, there are over 25,000 members in its Discord channel and about 3,500 owners as per OpenSea.
Tasty Bones NFT Roadmap
The Tasty Bones NFT project roadmap combines gamification, crafting, and the introduction of other crypto assets. Users may need to enlist in whitelist spots to gain more NFT drops which they can use in the land of the dead metaverse. A WL spot enables a token holder to many exclusive perks, apart from the actual crypto art itself.
The TB team is also planning to make its tokenomics in the form of a token called $TBONE which would be launched soon along with other exciting community exclusives such as $TBONE armory, IRL event, and giveaways, and 3D TB, plus the possibility of releasing Tasty Bones DAO via community vote. You can learn more by checking the Tasty Bones Discord channel
Tasty Bones Utility?
These tokens' utility operates similarly with many projects. All 4,999 skeletons are algorithmically generated by combining over 240 unique traits. Therefore, these avatars rely heavily on their rarity aspect to harness their true value. There are five rarity tiers to consider. These are "Funny Bones" (common), "Meaty Bones" (uncommon), "Speedy Bones" (rare), "Hungry Ghosts" (epic), "Demons" (legendary).
Additionally, there are trait categories and rarity in play, such as body, headwear, a food offering, eyewear, head, background, and nose. You may also use one Tasty Bones NFT as your gateway to IRL community events, fan art, and other official merch. You can learn more from the team's discord strategy from the official Discord Channel, Instagram, and Twitter platforms.
The Creators of Tasty Bones
The development team consists of 4 key people who go under anonymous usernames/aliases. "Eyah" is the Lead Artist who is in charge of designing NFT drops and the overall aesthetic. "5TimesDistilled," meanwhile, is the project lead, with "Evak" as the community manager, and Royal Labs as the dev team for this cool project.
Royal Labs is an NFT launchpad in charge of web contracts and Web3 projects. Unlike other NFTs, the project can be reached through many channels. The community is very much alive with an invite-only Discord channel and social media platforms like Instagram. You may also check their Twitter bio for more information. There are currently over 26,000 followers on IG and over 270,000 followers on Twitter alone.
When to Mint Tasty Bones NFT?
The presale and public sale of the Tasty Bones NFT collection ended with its mint date on February 13, 2022, with an official mint price of ETH 0.069 or US$ 178.50. The pre-sale sold out throughout the whitelist pre-sale mint lately, leaving public minters behind. However, you can still mint a token from a secondary market albeit with high mint prices.
Where to Buy Tasty Bones?
You can buy a token from the Tasty Bones NFT collection NFT Project's official third agency, OpenSea. At present, there are about 3,500 owners of a Tasty Bone avatar in the market. Its current floor price is ETH 0.828 or US$2,141.95. You must own a digital wallet like MetaMask to obtain this NFT.
gmBlockchain's Thoughts
We think it's a cool NFT collection given the exciting roadmap on the horizon alongside funky features and drops that may arrive soon within this ecosystem. While this may not be for everyone, we're sure some collectors will appreciate what Tasty Bones NFT has to offer.