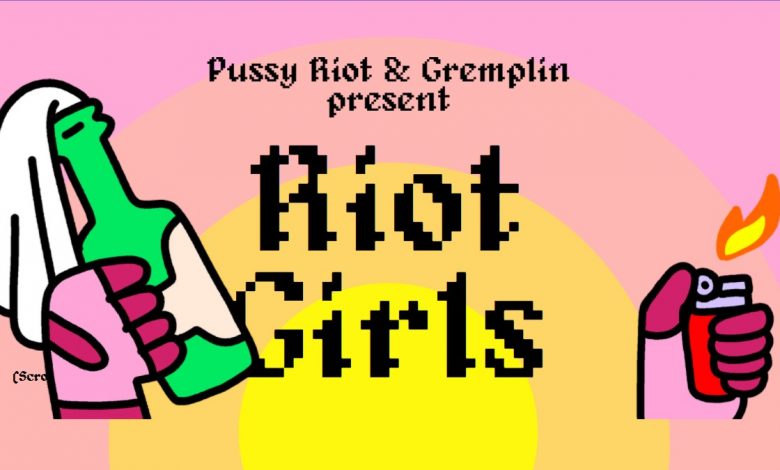 One of the coolest female-driven NFT collections out in the market, Riot Girls NFT, is unconventional and probably something you should pay attention to right now. It's currently gaining traction due to the story behind this NFT release and the advocacy the creators are pushing forward with this project.
We know you're itching to hear more about this. That's why the GMBlockChain team has collated every information we can find from the latest NFT news and updates to keep you informed about RG NFT and its actual utility and value. Continue reading to find out more below.
About Riot Girls NFT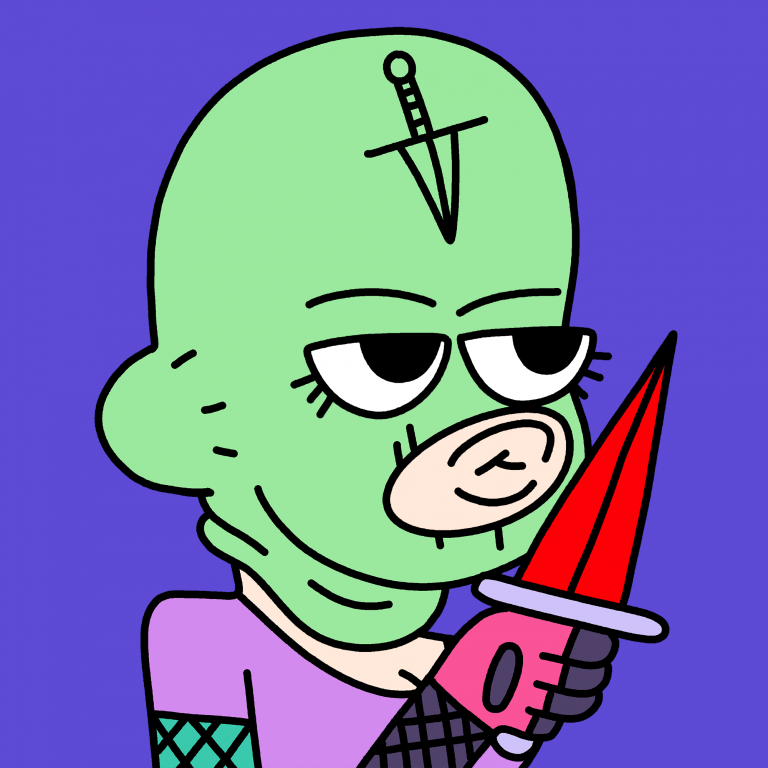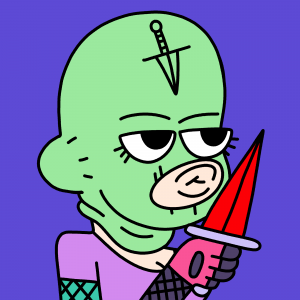 RG NFTs is a collection by punk feminist art collective Pussy Riot. The collection aims to reflect their experiences when they were sentenced to two years in a Russian prison for their anti-Putin rhetoric. Through their partnership with crypto artist, Gremplin, the RG NFT collection is just one of the many NFT releases they have done earlier to promote feminism and female empowerment while advocating for various causes, such as women's rights and artificial womb choice.
Its creators are also pushing for diversity, especially in an industry where NFT projects are mainly dominated by male creators while exploring the benefits of decentralization that NFTs aim to provide.
Riot Girls NFT Roadmap
Feb 2022 was crucial for the entire RG NFT collection as public minting was done on Feb 16, 2022. Tier 1 and 2 releases were made for holders of tokens classified as "Cops," "Swine NFT," "artificial womb" token, and the even rarer "older, evolved lady."
The tokens rank in rarity and attributes, similar to how a common NFT collection operates. RG also consists of two styles: generative pieces and 1/1s. Therefore, you can expect crafting and burning of your tokens where rarer tokens can be created.
Apart from these token mechanics, Pussy Riot expects to push through the Pussyverse, a virtual space where all community members can enjoy digital events. Exclusive collaborations, merch releases, and next-gen collection drops may also be expected on the horizon.
Riot Girls Utility?
The RG collection NFTs are not mere collections but serve as political statements. It focuses on female empowerment similar to other NFT collections such as World of Women NFT. Additionally, it takes pride as the first-ever NFT collection that represents women of different ages.
The tokens serve as a platform for their advocacy in promoting the development & mass adoption of artificial wombs, giving individuals the choice of having a child, whether to carry a child in her body or in vitro using an artificial womb. The collection's tokens are also created to give exclusive access to the maiden Pussyverse event in 2022. Owners may also stake or burn their tokens to unlock these dynamic NFTs to spawn ever rarer tokens.
The Creators of Riot Girls
The personalities who created RG collection tokens consist of two artists: Russia-based feminist protest punk rock and performance art group, Pussy Riot, and Gremplin, a crypto specialist focusing on digital assets and collectibles, such as NFTs.
Pussy Riot, a Russian activist & feminist duo, comprises two members: Nadya and Masha. They both served two years in jail for their anti-administration stance and action. At present, they explored crypto projects as a platform to express the punk collective's experiences during their time in the Russian Penal colony. Proceeds from the sale of their NFT collection are donated to charity.
When to Mint Riot Girls NFT?
The minting of the RG collection is now over. However, you avail and collect one of the 666 digital assets from a third-party or secondary marketplace, such as OpenSea. There are currently 511 owners of these tokens, with the collection's floor price averaging at ETH 0.499 or US$1159.26
Where to Buy Riot Girls?
You can buy RG tokens at the biggest trading platform for NFT assets online, OpenSea. There are over 666 Riot Girls you may avail of on these secondary markets, all with varying attributes and rarity. At present, it's traded with a volume price of ETH760 or roughly US$1 million.
gmBlockchain's Thoughts
We have to admit; we were thoroughly impressed with the entire project and what it stands for. It's unlike any collection you've seen out there. That's why we think people will be curious to find out what Pussy Riot has in store for this project. If you want to follow the Riot Girls NFT community, check out their Twitter and Discord for more details.