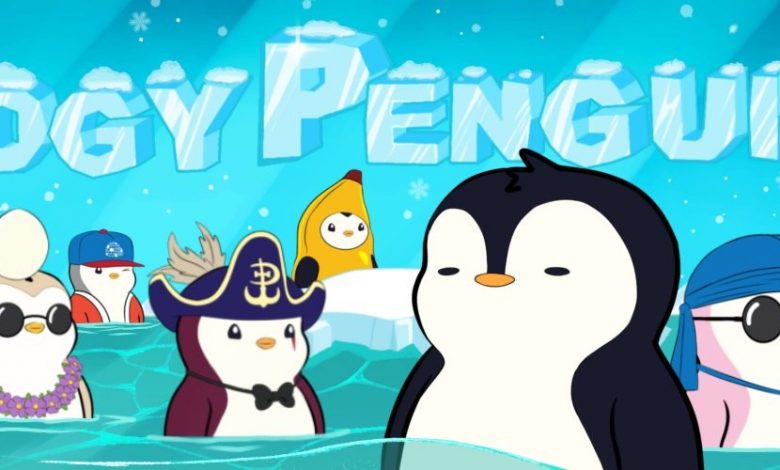 Have you heard about Pudgy Penguins NFT? It's one of the latest NFTs that gained much hype in recent months. These cute and lovable penguin avatars have invaded the metaverse, with big personalities such as NBA superstar Steph Curry showing some love for these adorable avian creatures.
But despite all of the backlash it's been receiving lately, is it still smart to dip your toes in this NFT collection? The team from gmBlockchain further investigates, giving you the lowdown on everything you need to know about these pudgy cuties. So stick around and continue reading to find out more.
About Pudgy Penguins NFT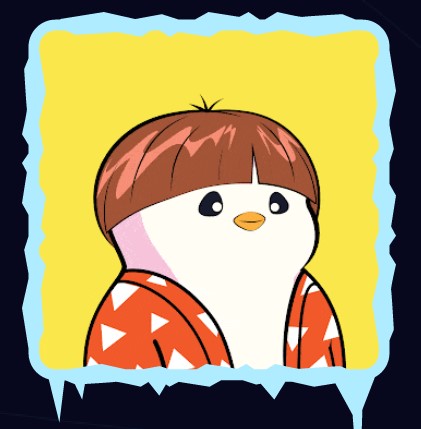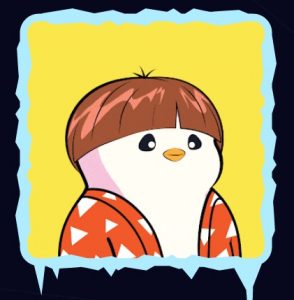 The NFT project started out as an avatar collection of 8,888 randomly generated penguins with unique attributes stored in the Ethereum blockchain. It was created by 4 founders and a crypto developer site called "Miinded."
It's one of the most successful NFT projects to launch in 2021, as it sold out in less than an hour with over 4,401 owners as of writing. The volume traded for these tokens is some of the highest on record at ETH 47,540 or over US$148 million when converted.
The Pudgy Penguins NFT project has a strong community of holders and supporters called "The Huddle," on their official Twitter and Discord platforms.
Pudgy Penguins NFT Roadmap
Pudgy Penguins successfully launched into the metaverse in July 2021, selling out in less than 20 minutes with a starting price of ETH 0.03 or US$93.48. Due to its huge success, it was picked up by media outlets and featured in news agencies such as the New York Times. It was even showcased in CNBC, Bloomberg, and other popular networks in August 2021.
In September 2021, the team decided to expand its brand by having a dedicated 24/7 live radio on YouTube. The channel featured animated Pudgy Penguins set in LoFi music. "Pudgy Presents" and "Lil Pudgys" were introduced newer collections to the ecosystem.
Pudgy Penguins Utility?
There is no clear utility yet for Pudgy Penguins NFT other than being a tradable digital collectible. Similar to newer projects like Invisible Friends, Pudgy Penguins promotes digital artworks as a new digital asset in the metaverse.
People who are into collecting objects, such as trading cards or baseball cards, will find that Pudgy Penguins NFT offer the same purpose as no Pudgy Penguin is entirely the same. The creators also bank on traits or properties that will increase your token's value. With over 8,888 tokens released, the higher the rarity score of your token, the better the chances of it being traded at a much higher price.
The Creators of Pudgy Penguins
The creative team behind Pudgy Penguins consists of 4 college students and a small crypto developer studio. While little is known about the four co-founders, they identify themselves using aliases and under these names:
"MRTUBBY" – acts as the co-creative director and operations manager and is currently a computer science student
"MICKYJ" – co-founder, design lead, and managing member of the team, and a college senior
"JONAH" – another co-founder and positions manager of the Pudgy Penguins collection; a college sophomore
"COLE "– co-founder and community manager/marketing specialist
"MIINDED" – a small studio consisting of 4 members specializing in smart contracts and websites for web3 creators. They also worked on Crypto Foxes and MekaVerse.
When to Mint Pudgy Penguins NFT?
Since the minting of the original Pudgy Penguins NFT has finished, you can only get these from third parties or owners who are trading these tokens on accredited platforms. However, they released an accompanying collection called "Lil Pudgys," which included 22,222 randomly generated NFTs. Previous Pudgy Penguins holders automatically get a Lil Pudgy, while the rest are now available for minting.
Where to Buy Pudgy Penguins?
Similar to other NFT releases like CrypToadz and CoolCats, you may find Pudgy Penguins traded publicly in secondary marketplaces like OpenSea. Even if minting has already expired, this allows you to own and hold a Pudgy Penguins NFT. As of now, there the floor price for these tokens is ETH 1.279 or US$3,985.18.
gmBlockchain's Thoughts
If you ask us if it's still feasible to collect these NFTs despite the negative traction the creators have been receiving lately, our answer is still yes. With buyout offers from prominent individuals in the NFT market, we're sure to see an upward trajectory on its price following these events.