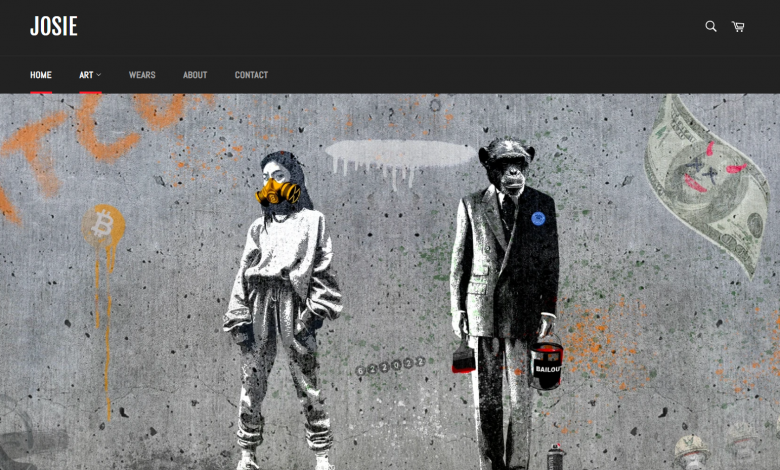 Crypto artwork is definitely in vogue and has inspired digital artists like Josie Bellini to create the "Josie NFT" collection. And much like Fidenza NFT, the fine art world has received renewed buzz thanks to visionaries and artisans like Josie.
About Josie NFT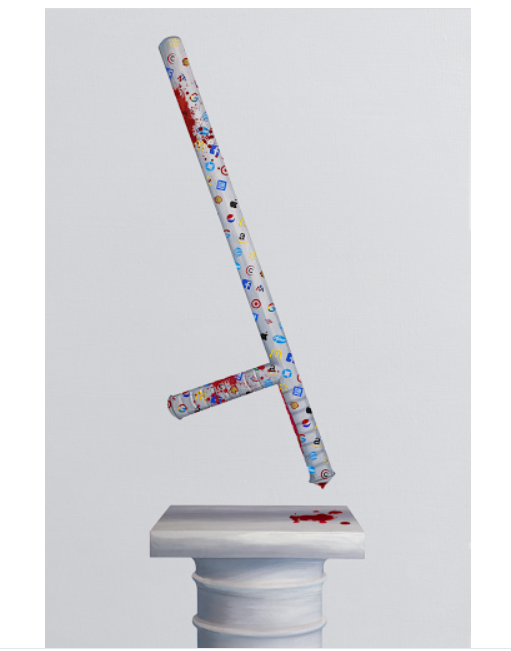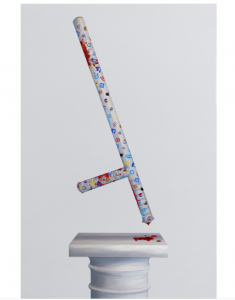 Josie Bellini is a household name in the realm of NFTs and has left her mark in the crypto space, creating different pieces in different settings and mediums. She has partners across many platforms and projects in the sector and has successfully presented her works virtually, receiving much acclaim.
A crypto and NFT-savvy artist, she knows her tools and used them to her advantage in creating striking and thought-provoking pieces and paints with much intent. This is reflected in many of the themes she has shown revealing mostly politically-driven themes.
Fortune.com describes her as "a crypto artist with a finance background whose work often relates to the inner workings of the digital asset world, Bellini is currently working on CyberBrokers, a project that will include 10,001 cryptoart collectibles."
You can learn more about Josie through her official website and Discord.
Josie NFT Roadmap
There is no clear roadmap with the artist's work, other than the pending release and sale of her other collections. Some noteworthy collections that would be released include the following:
Filter
Free Ross
thankful_for_today
We can only expect Josie herself to announce or leave a sign of any upcoming sale from her official platforms. Just make sure to have your digital wallets ready before you purchase and mint her tokens.
While little is known about the release dates, we can only guess that she may partner again with companies like OpenSea, to auction her work for sale.
Josie Utility?
There's not much utility or value in Josie's NFT artwork, unlike other NFT projects such as Kaiju Kingz NFT. Similar to priceless masterpieces like the works of Van Gogh or Monet, she features one-of-a-kind digital pieces stored in the Ethereum blockchain for people to appreciate.
She is also responsible for the crypto-art movement to make waves in the crypto ecosystem. We also speculate that like similar NFT artists who paint and conduct sales online, Josie may have exclusive collaborations or airdrops and minting opportunities that early adopters and holders of her non-fungibles would have exclusive access to.
The Creators of Josie
The entity behind Josie NFT is none other than the artist herself, Josie Bellini. Josie is one of the hottest crypto artists in the world to date and has presented her art in virtual exhibitions, including major blockchain conferences. These include Consensus, NFT NYC, and Satoshi Roundtable.
Famous auction houses like Christie's and Sotheby's also auctioned her work selling for millions of dollars. In 2020, Josie got involved in metaverse creating a piece that brought together major projects like Axie, CryptoKitties, Age of Rust, and OpenSea, creating an immersive metaverse experience for people.
You can find out more about Josie and her work via her Twitter and Discord channel.
When to Mint Josie NFT?
Most of the NFT pieces from the Josie Bellini collection have already sold out. Some of them these paintings created include "Everything's Fine," "(un)limited," "Out of Many, One #1," and "Onward," to name a few. But you may still buy some of these selections from third-party markets. The highest price from OpenSea, for example, is auctioned for ETH555.55 or close to US$ 2 million.
Where to Buy Josie?
You can buy Josie Bellini's NFT creations straight from OpenSea, the largest third-party NFT marketplace online. At present, the platform is currently holding 361 items from her different NFT collections. Its current floor price is at ETH 8 or US$28,000 when converted.
gmBlockchain's Thoughts
We're all for the praise and recognition that artists like Josie are getting from the NFT sector. It just shows that talented artisans like her can make it big and that there are people who show deep appreciation for them, regardless if it's in virtual settings. We're hopeful about the direction that Josie NFT is going to take.