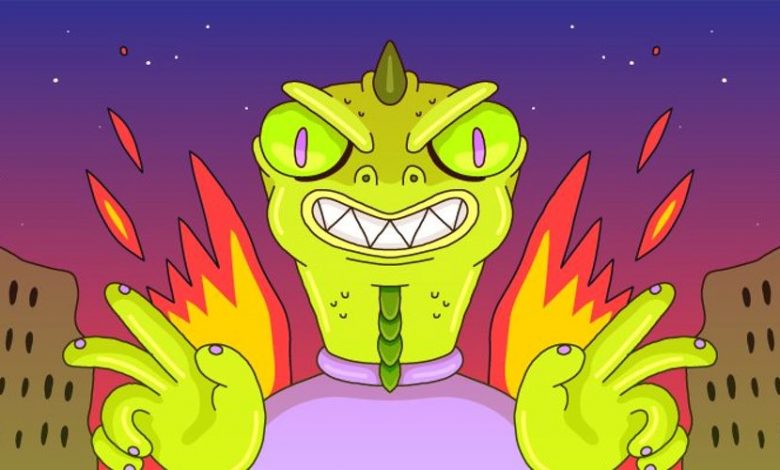 If you're into mutant lizards, earth invasion, building armies, and playing games to level up, Creepz Shapeshifterz NFT might just be what you're looking for. It's one of the latest drops from the creators of Cold Blooded Creepz. It has been continuously building momentum in the past months, making what it claims is "the most powerful token in the universe."
The gmBlockchain team surveys this particular NFT project in hopes of shedding more light on the value it will bring to those planning to include this in their NFT collection or portfolio. Continue reading and subscribe to our website to find out more!
About Creepz Shapeshifterz NFT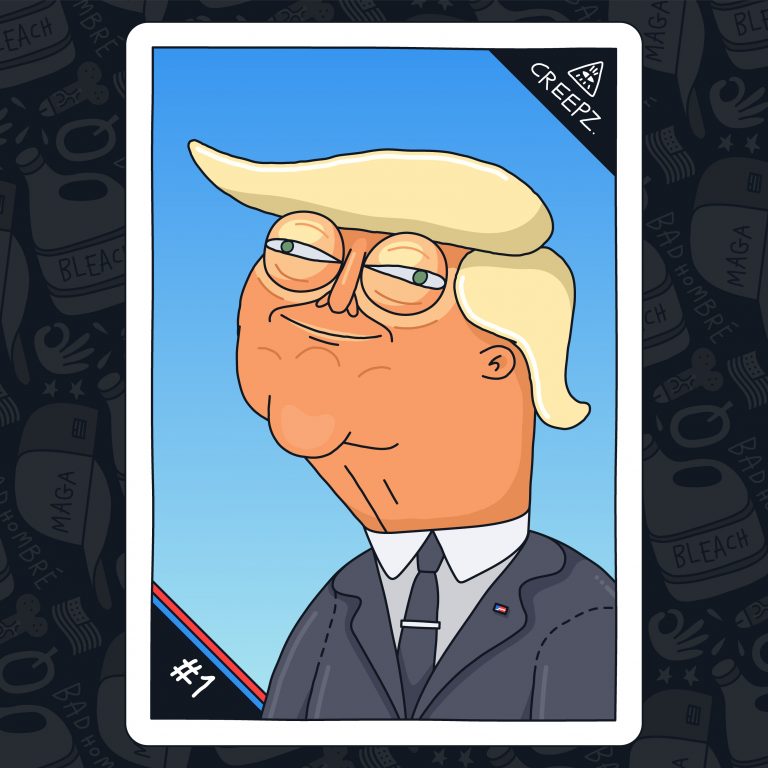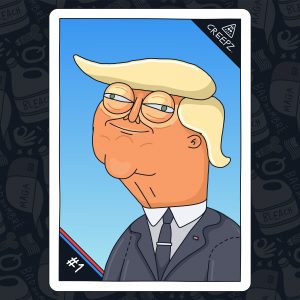 The Creepz Shapeshifterz NFT was created in the entire Cold Blooded Creepz franchise collection. The NFT project operates as a game with this premise: The OVERLORD, a mutant alien lizard, invaded the earth and has assigned Creepz (tokens) to seize the earth. Your goal is to build your army by staking, burning, and breeding, which will allow you to earn rewards and $loomi, the standard currency used within the CBC ecosystem.
The entire CBC metaverse relies on a play-to-earn system to progress until you reach the top. Area 51 is the base level up to Reptilianz, the highest in the $loomi hierarchy. You can quickly level up your status by buying different tokens, earning in-game currency, or participating in many events.
Creepz Shapeshifterz NFT Roadmap
The founders and developers of the Cold-Blooded Creepz franchise have outlined the roadmap into "seasons." The seasons will mark each milestone for the game's metaverse and will go as follows:
Season 1 (January) – The Overlord (main game antagonist) will launch Season 1 of the invasion games, allowing all creepz to be spawned, upgraded, and evolved.
Season 2 (Q1 2022) – CBC will introduce Creepz breeding in its in-game mechanics.
Season 3 (2022) – CyberCreepz will launch at Times Square
Season 4 (2022) – CBC plans to launch Space Creepz (an actual space launch) in real life
"1,000,000" Membership Club – An exclusive club will also be launched to build the Cold Blooded Creepz universal platform.
Creepz Shapeshifterz Utility?
Creepz ShapeShifterz is a supplementary collection released as part of the drops made by Cold Blooded Creepz. There are 5 variations of each Shapeshifter character with varying rarity. As the entire CBC ecosystem revolves around gamification, users must collect 5 of these characters to sacrifice (burn) them to the Overlord, which will convert these tokens to a mega-rare animated NFT of a character.
With your newly-created mega-rare animated NFT, you can claim $loomi (the currency used in-game) called "bribes," which you can buy for upgrades and level up your progress within the game. You can find out more by following their official Twitter and Discord.
The Creators of Creepz Shapeshifterz
The Creepz Shapeshifterz was created by the Cold Blooded Creepz, the Genesis Creepz's creator. This metaverse ecosystem doubles as a blockchain games project. There are nine members of the development team. However, little information can be found regarding these people as they only go by their aliases on social media.
"Dom3" is CBC's founder, a crypto expert based in England, joined by "Sharkbait" as its co-founder. One of the blockchain advisors is "AugmintedLabs," joined by "CryptoJack," Josh Ong, and "Vondoom.ETH," all of whom have experience in exploring or developing for web3 projects and NFT-related digital assets in the blockchain.
When to Mint Creepz Shapeshifterz NFT?
The minting of Creepz Shapeshifterz NFT is already finished, with the nearly-3,000 tokens distributed and traded at secondary marketplaces. As of this writing, there are about 1,500 owners of this token on OpenSea, with the token being traded at a volume of ETH 12,100 or over US$34 million. The tokens are stored in the Ethereum blockchain.
Where to Buy Creepz Shapeshifterz?
You can avail the Creepz Shapeshifterz tokens at OpenSea, the largest NFT marketplace online. At present, around 2,900 Shapeshifterz are lurking in the Ethereum blockchain with a floor price of ETH 0.129 as of this writing. Similar to other NFT releases like CyberKongz, Creepz Shapeshifterz has other supplementary tokens other than the genesis release.
gmBlockchain's Thoughts
Right off the bat, we can say that we're thoroughly impressed with what the CBC team is doing to make the entire ecosystem more playable and accessible to those interested to have a stake in this project. Their plans, including a space launch and live global parties, are some events to watch out for soon if you're already part of the Creepz Shapeshifterz NFT and CBC franchise.