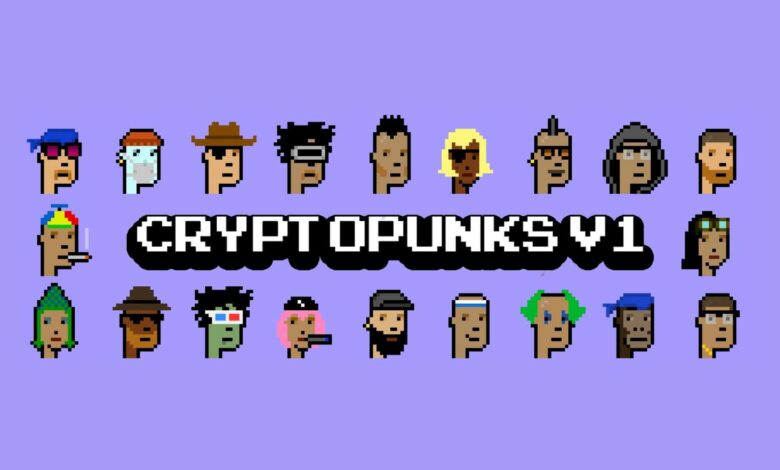 In 2017, LarvaLabs launched the first known version of CryptoPunks. This was at a time when the NFT community was still in its growing phase and hardly any of it sold out.
Despite the lack of interest, the project almost collapsed with some buyers discovering a bug that allowed them to withdraw funds when requested.
In the wave of events that followed, the project was shortly paused to allow the team to redevelop and fix the security glitch before it could do any real damage.
Then, it was tagged "Wrapped" and abandoned by Larva Labs. In this article, we examine the project and take a deeper look at the collection and its connection to CryptoPunks.
About CryptoPunks V1 (wrapped)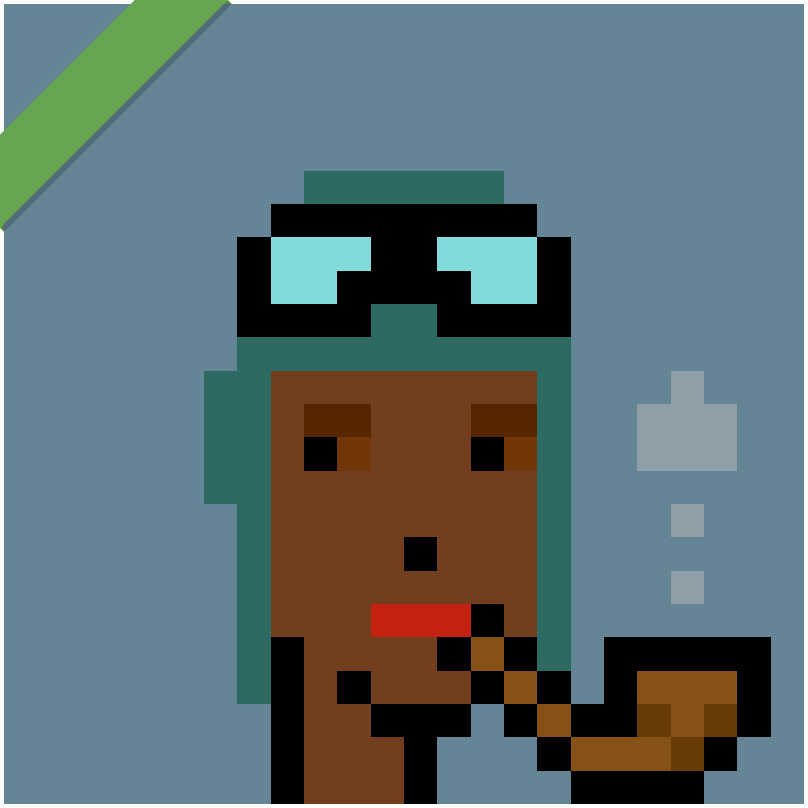 CryptoPunks V1 (wrapped) is a project of 10,000 NFTs that aims to revive and preserve the history of the first-ever CryptoPunks release, which was paused and replaced by Larva Labs due to a contract bug.
The project was paused when the team at Larva Labs discovered that the Punks could be stolen when a buyer asks for a withdrawal of funds thereby stealing the NFT.
Currently, it is replaced by the new CryptoPunks which makes use of advanced security features to prevent bugs and hacks in the system's contracts.
Currently, it is distinguished from the core cryptopunk on NFT marketplaces by a stripe, signifying that it is a wrapped cryptopunk.
Wrapping A Punk
Each Wrapped Punk is an original Cryptopunk that has been converted into an ERC-721 Non-Fungible Token.
The Cryptopunks were one of the earliest Non-Fungible Tokens, created before the ERC-721 standard existed. In fact, the ERC-721 standard was inspired by the Cryptopunks.
To wrap an already existing CryptoPunk, You can use wrappedpunks.com to wrap it. The website was launched as a user-friendly interface for the smart contract, facilitating wrapping and unwrapping.
However, it is an open-source, free, community project.
All instructions concerning wrapping and unwrapping a CryptoPunk can be found on the website but to be clear, this is an overview of all the steps involved:
To wrap a Punk;
Get your proxy wallet
Transfer your CryptoPunk to this EtherScan Contract
Mint your WrappedPunk: Connect your wallet and call function "3. mint", with the parameters: punkIndex: your CryptoPunk token Id
View your WrappedPunk
Unwrapping A Punk
To unwrap a Punk;
Send Transaction via WrappedPunk contract to Etherscan Contract
Connect your wallet and call function "2. burn", with the parameters:
punkIndex: your WrappedPunk token Id

CryptoPunks V1 (wrapped) Utility?
CryptoPunks V1 (wrapped) tokens have several utilities for collectors and traders. First, they are a rare and historical piece of NFT art, as they represent the original vision and design of Larva Labs, the creators of CryptoPunks.
Second, they are a way to access and participate in the V1 Punks community, which is growing and active on X.
Third, they are a potential source of value appreciation, as they are scarce and in high demand, especially among CryptoPunks enthusiasts and collectors.

The Creators of CryptoPunks V1 NFT (wrapped)
Matt Hall and John Watkinson, a Canadian computer scientist, artist, and software developer with a Ph.D. in Electrical Engineering from Columbia University, formed LarvaLabs in June 2017.
Inspired by the cyberpunk movement, London punk scenes, and electronic music musician Daft Punk, they embarked on an experiment into the world of NFTs.
Besides the CryptoPunks, Larva Labs has also created other NFT projects, such as Autoglyphs and Meebits
Larva Labs has a website where you can learn more about their projects, team, and history. You can also access their social media, such as X, where you can follow their updates and join their community.

When to Mint CryptoPunks V1 (wrapped)?
CryptoPunks V1 (wrapped) tokens are not minted, but wrapped. This means that owners of V1 Punks can convert them into ERC-721 tokens by interacting with the wrapping contract, which holds the original V1 Punks in escrow.
The wrapping process is reversible, meaning that owners can also unwrap their tokens and get back their original V1 Punks at any time.

Where to Buy CryptoPunks V1 (wrapped) NFT?
Unlike the main version of CryptoPunks, wrapped Cryptopunks can only be bought on specific marketplaces like Rarible and Opensea while they can be sold on various NFT marketplaces including Rarible, Opensea, Opensea Pro, LooksRare, and OKX.
Right now, it has a floor price of 4.1ETH and a total market cap of 17,077ETH.

gmBlockchain's Thoughts
This collection is one of the many wrapped NFT collections that were abandoned and redeveloped after a short while. Others include; Curio Cards and CryptoStrikers.